4 Signs Your Work Culture Is Unhealthy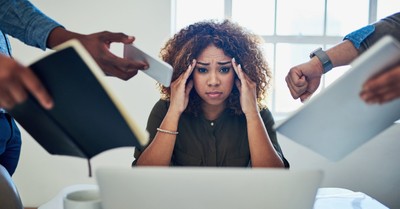 By Shakia Clark, Crosswalk.com
When I would interview for new jobs, one of the questions I would always ask is, "What is the culture like at your company?" I always appreciated hearing the hiring manager or potential peers talk about the work culture.
Why is this important to me? I have been in work environments where it was bad—very bad. There was no people-first mentality, and it wasn't a safe place for someone like me. I never belonged in those environments, no matter how great my work was. It was a work environment that took advantage of me.
Inquiring about the work culture is also important because our mental health is important and should be taken seriously. An unhealthy work culture can easily take a toll on you, so we must stay rooted and keep our eyes on the right things.
It is important to note that I have never had someone speak terribly about the work culture when I asked this question, but I do pay attention to the unspoken language that may occur.
The truth is we spend a lot of time at work, so it's important to be a part of healthy work culture, and I hope this is important to you.
A healthy work culture encourages development, thrives on the diversity of people and thought, and creates a safe place for all people to belong.
God values our work and intends for us to represent Him well in the workplace. We are called to be His ambassadors (2 Corinthians 5:20). From the beginning of time, we see God give Adam a job (Genesis 2:15). Work is important to Him. We need to ensure our work is done in a way that brings glory to God and in environments where we can do so in the best way.
Below are four questions to ask yourself to determine if your work culture is unhealthy:
1. Can I Show Up Each Day as Myself?
If your answer is no, then your work culture is likely unhealthy. Some people have not even been able to show up to work as their authentic selves for a long time. Whether they have to conform to a certain work culture or are banned from specific hairstyles, many have struggled to be in corporate spaces as themselves.
We are all created in the image of God (Genesis 1:27), and because of this, we should not have to be anyone but ourselves. He has uniquely made us a specific way for a particular reason and He can only bless the real version of ourselves. So if we cannot be our authentic selves in the workplace, we are not giving people an opportunity to truly see the light that He has put within us.
2. Am I Approaching My Work Week with an Anxious Heart?
Paul tells us in Philippians 4:6 to "not be anxious about anything, but in every situation, by prayer and petition, with thanksgiving, present your requests to God." When I was in an unhealthy work culture, I remember every Sunday evening becoming anxious at the unknowns of the week ahead. "How many fires will I have to put out this week?" "Will I even get through the work week without breaking?" Sunday would quickly go from a joyous day to one full of anxieties before ever stepping foot in the workplace. As the fires came during the work week, I would contemplate, "Is this even worth it?" "Is this all God had for me?"
I knew God had me there for a reason, and I also knew there was more to me than that employer.
3. Am I Afraid to Ask for Time Off?
I have always believed in taking time off to relax and recharge, yet I have known people to be in work environments where they were fearful to request a break. They would work all of the time with fear of if they didn't show up—whether for good reason or not—they may not have employment when they returned.
We need to honor the importance of self-care. Employers will easily replace you, but you can never be replaced. When God created the world, He rested. God gifted us with a Sabbath to relax and be reminded that He is still God. When we rest, we are trusting God to be in control of our situations. When we rest, we allow God to fill us with creativity, joy, and whatever we need. Rest is important to God, so it needs to be important in our work lives.
4. Am I Unable to Approach my Leaders?
People often leave an employer because of the leadership. It is important to be able to approach the leaders in your workplace to talk about the good and the bad. No employer is perfect, but there needs to be someone you can talk to when things occur because they will certainly occur.
If you determine that your work culture is unhealthy, you must take this to the Lord and ask Him to direct your steps. Colossians 3:23-24 says, "Whatever you do, work at it with all your heart, as working for the Lord, not for human masters, since you know that you will receive an inheritance." Whether we work in ministry or the marketplace, we need to be representatives of Christ wherever we go. If your workplace is unhealthy, take it to Jesus and ask Him to help you be a light in a dark place until a new door opens.
Unhealthy environments are difficult, yet something good can come from them to give you strength for the next journey. Although the pressures of life may come, we can be sure that Jesus is with us in the midst of it. So take that employer, difficult manager, or leader to the Lord and ask Him why He has you there and how you can best represent Him.
For an unhealthy culture to become healthy, there will need to be people who can boldly be a part of the change. It will be difficult, and rejection may take place, but those coming behind you will need people like you to help improve things. Your experiences matter. Your difficult conversations matter. Nothing we go through in this life is wasted. It is all for a purpose that always involves other people.
Jesus can handle your disappointments. He can handle your unhealthy work environments. Allow Him to get in the boat with you and calm the storms of life, but know that even if He doesn't calm it right away, He can give you the strength to endure it until He releases you to your next opportunity.
He is good in that way. I am a testament to His gracious hand on me in the workplace, and you are, too. Let Him use you in the marketplace for His glory to expand His kingdom.
God, I pray for your people who find themselves in an unhealthy work environment. Would you give them your peace which surpasses all understanding? Would you reveal to them the light that is within them that will help them in this season? Remind them that this is just a season, and at the right time, you will open a new door for them that's specific to them. Although their situation isn't good, you are still good in this trial. Help them to sense your goodness and be unshakeable and unwavering as they see that even this unhealthy culture can be used for your glory. And for those you are calling to be the change in those workspaces, give them the boldness to stand up for what is right and represent you well. Be with them each day and give them the wisdom to change the culture for the greater good and speak the truth in love. Amen.
Photo Credit: ©iStock/Getty Images Plus/PeopleImages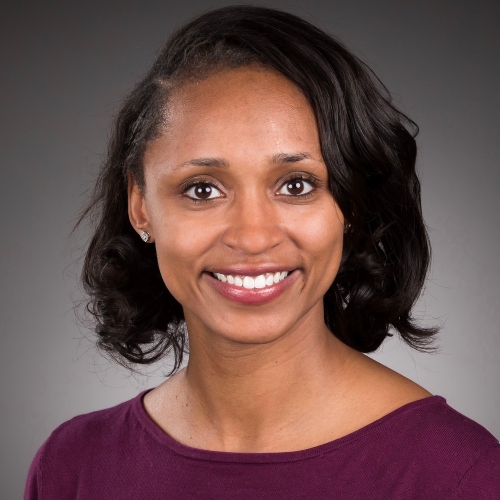 Shakia Clark
is a writer, marketer, and servant leader who is passionate about encouraging women to experience God's best for their lives. She has a heart for women to see themselves the way that God sees them. She finds joy in coming alongside them in their journey. When she isn't writing, you can find her spending time with friends and family, traveling, reading, trying new recipes, or actively serving her community. She blogs at
www.shakiaclark.com
.