Why You Can't Seem to Change and How to Actually Reset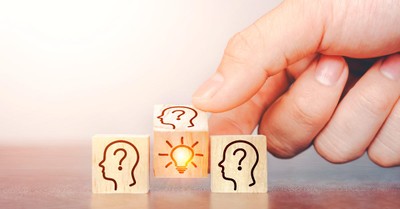 By Debra Fileta, Crosswalk.com
When I was in college, I owned a lemon of a car. It was a dark green Volkswagen Jetta, and I loved it dearly. But the funkiest things would happen when I drove this car. The turn signals would switch on suddenly, the windshield wipers would start wiping, or the emergency lights would start blinking. It was quite a doozy.
One cold December morning, I was rushing to get to my final exams. As I frantically turned the key to unlock the door, the windows of my car suddenly rolled down, the windshield wipers began sweeping, and the car alarm started blaring loudly. And I couldn't get it to stop! I drove to my finals that morning in 16-degree weather with all four windows rolled down and my car alarm blaring the whole way there. The entire situation was a hot (actually, freezing cold) mess.
I put up with these quirks probably a lot longer than I should have. But here's the thing about my lemon of a car—I was smart enough to know that duct-taping the windows, supergluing the windshield wipers, and muffling the car alarm wouldn't be the ultimate fix my car needed. Superficially changing those external issues wouldn't get to the root of the problem. I had to figure out what was happening underneath the surface if I wanted to turn my lemon into lemonade.
After taking my car to the mechanic, I discovered that the underlying problem was electrical: some crossed wires under the hood. But I couldn't have known or fixed that from the outside in. To really figure out what was going on, I had to look beneath the surface, and I needed help to do so.
Going Beneath the Surface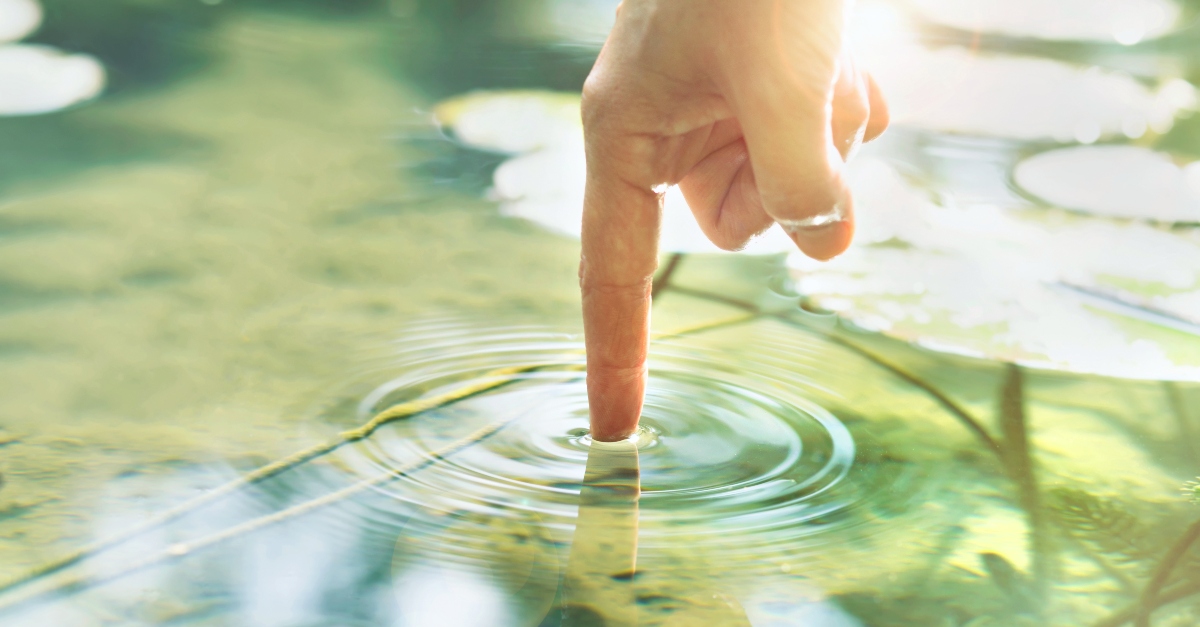 Photo Credit: ©iStock/Getty Images Plus/fcscafeine
As a faith-forward licensed professional counselor, I help people overcome challenges and make needed changes in their lives. Many of my clients come in feeling totally stuck. They've tried to do things better, do things differently, to get something right for once—but lasting change has escaped them. As a result, they've begun to think that something is seriously wrong with them. They've started to believe the lie that they are irreparably messed up, a lemon, a fluke.
This is why I decided to write Reset. I want you to know that you can find lasting change, healing, and growth – by starting from the inside. All kinds of things happening beneath the surface in your life directly influence your attempts to change. I want to help you understand those factors, so you can make a lasting change and be the integrated person God made you to be. Proverbs 20:5 reminds us, "The purposes of a person's heart are deep waters, but one who has insight draws them out." It takes insight, awareness, and intentionality to draw out what's going on underneath the surface.
Having worked with thousands of clients in my years of practice, it is overwhelmingly clear that the people who end up having the most success in their attempts to change and grow are the ones who have an awareness of what's going on deep down inside, underneath the surface. When we can understand why we do what we do, we can finally begin to break free of patterns, habits, and behaviors that have been holding us back.
The problem is that we often try to change by starting with behavior modification - by adjusting external things and hoping they will last. But it doesn't work. We try to get healthier and kick our sugar addiction by buying more vegetables rather than getting to the root of what's driving us to eat sweets. We try to spend less time on our phones by making a new year's resolution rather than getting to the root of the stress we're trying to escape. We try to stop exploding in anger by avoiding the things that trigger us, rather than getting to the bottom of why we're triggered, to begin with, and pursuing deeper healing.
But that's about as good as trying to duct-tape the windows of my unreliable car rather than getting to the bottom of what's causing the problem. When we dig underneath the surface, we'll realize that our thoughts actually lead to our feelings, which ultimately influence our behaviors. And somewhere along the way, what you believe got misconstrued, what you feel got misunderstood, and what you did became misdirected. So if we want to change our behaviors, we must start by changing our thoughts and understanding our feelings. This is why God's Word is so clear on the power of our thinking. Again and again, we're encouraged to take inventory of our underlying thoughts and beliefs – and make a shift (Romans 12:2, Philippians 4:8, 2 Corinthians 10:5). As a result of that shift, our behaviors will follow suit. For real, lasting change to happen – it has to start from the inside. And that, my friend, makes all the difference.
Time for a Reset
If you are tired of making New Year's resolutions, tired of failed goals, and not understanding why you do (or don't do) what you want to do, then it's time for a reset. The word reset means to do something differently, and that's exactly what I want to help you do. Together, we will shut down the factory settings, the autopilot, the default mode that we've been trained to live out of for so long. And together, we'll replace those default settings with something new, better, and healthier.
Throughout the pages of my new book Reset, I want to take you on a life-changing journey. Each day, I'll introduce you to a new powerful habit—a practice that offers you a short lesson and practical activity to help you shift your perspective and reset the way you've done things in the past. Each of these practices will be a life-changing psychological principle rooted in God's life-giving truths. If you join me on this journey, you courageously choose to say no to the status quo, the default mode, the factory setting. You're choosing to do it differently this time around. And I'd be honored to take that journey with you.
It's time for a reset. Are you ready?
This article is adapted from one of 31 Practices in Debra Fileta's new book Reset: Powerful habits to own your thoughts, understand your feelings, and change your life and is used with permission. Order your copy of Reset today!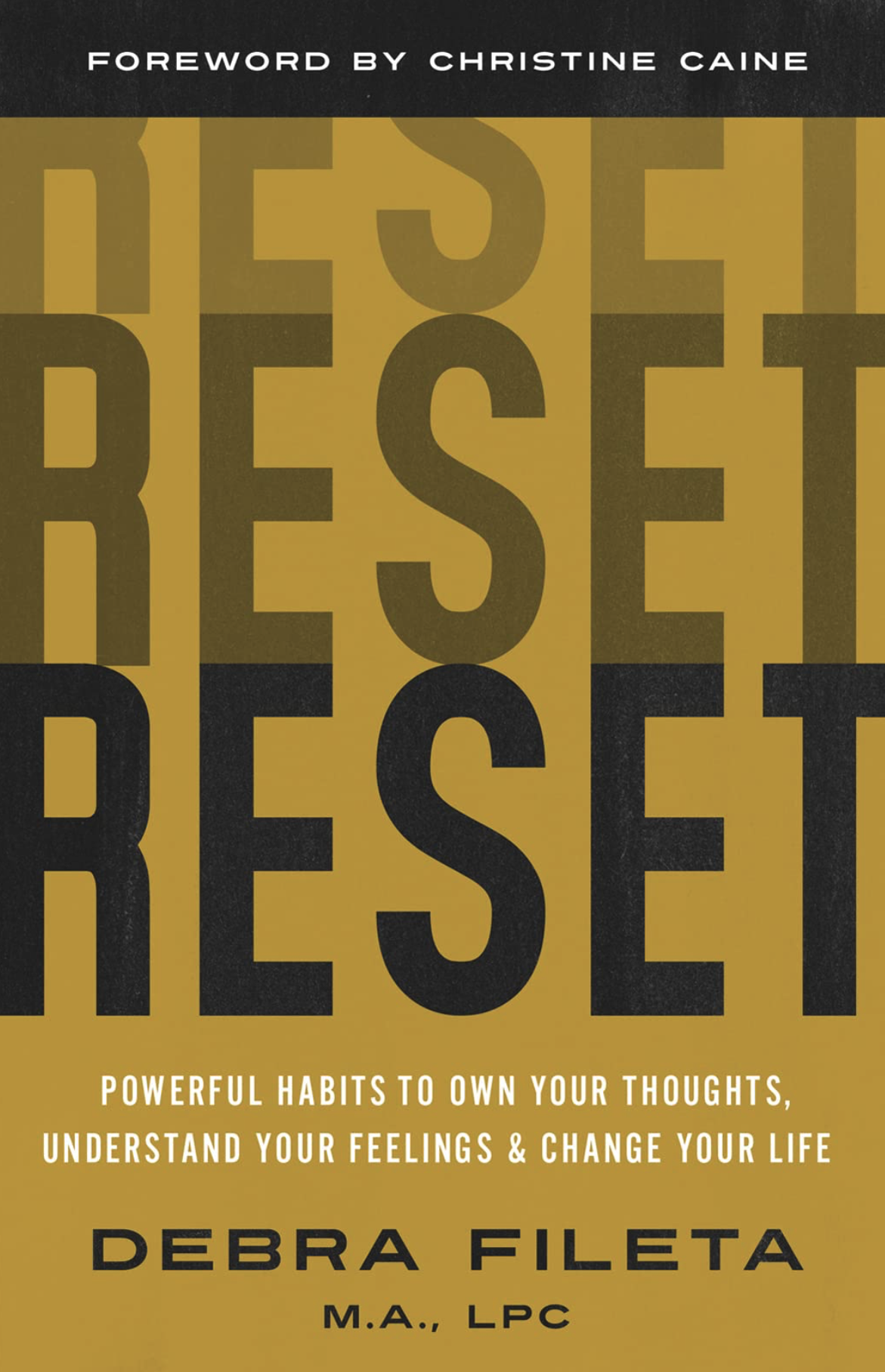 Photo Credit: ©iStock/Getty Images Plus/Khanisorn Chaokla
Photo credit: ©Reset/Debra Fileta
Debra Fileta is a Licensed Professional Counselor, national speaker, bestselling author, relationship expert, and founder of the Debra Fileta Counselors Network. She's written six books, including Choosing Marriage, True Love Dates, Love In Every Season, Are You Really OK?, Married Sex, and RESET. She's also the host of the hotline-style Love + Relationships Podcast, answering listener questions about love, relationships, and mental and emotional health. Her popular relationship advice blog, TrueLoveDates.com, reaches millions of people with the message of healthy relationships. Connect with her on Facebook, Instagram, and Twitter, or book an online session with her or someone from her team today!