What Does It Mean to Backslide According to the Bible?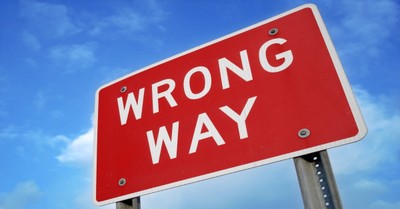 By Dr. Sandra Hamer Smith, Crosswalk.com
Several passages in the Bible speak about backsliding, a turning away from God. Backsliding is different from someone who has never been saved. The backslider knows Christ and has had a relationship with Him. Sometimes when people are disappointed or if things don't work out as they thought, they blame God and turn from Him. We have to understand that God wants to keep us in His will. He permits us to do things and allows us to do some things. Still, He wants us to keep His commandments and follow what He has asked us to do.
God knows that we are not perfect. He has had thousands of years to deal with humanity. He sent Jesus to be the mediator for us so that we would not have to be perfect, but we need to meet Him part of the way.
What Bible Passages Talk about Backsliding?
1 Kings 11:9 speaks of how God was angry with Solomon because Solomon's heart was turned away from Him. Solomon had a relationship with God. God had appeared unto Him twice. Other Scriptures that mention backsliding and God's displeasure include Psalms 78:56-58, 2 Corinthians 11:3, Galatians 3:1, and Revelation 2:4. Some of these Scripture speak of forgiveness for backsliding, warnings against backsliding, or returning from backsliding.
Some Scriptures also tell surprising stories of backsliders. We know God brought Israel out of bondage. As soon as Moses went up Mt. Sinai to hear from God, Israel was backsliding and turning to idle gods. God had already proven Himself. He had delivered them out of bondage and dealt with Pharoah with a mighty hand. They were acting up as soon as their spiritual leader had gone to hear from God.
What Do We Do If We Have Been Backsliding?
If you have been backsliding, the first thing you need to do is ask for forgiveness. 2 Chronicles 7:14 assures us that when we humble ourselves, pray, seek God's face, and turn from our backsliding, God will hear from heaven, forgive our sins, and heal the land. God sent word to Israel about backsliding in Jeremiah 3:12-14. He told the nation to return from their backsliding, that He would not keep His anger forever because He was bound to them.
Sometimes people backslide and think it's okay to continue since God is merciful and forgiving. However, the Bible also says that God will not always strive with humanity (Genesis 6:3). We must continue to grow in our faith, obeying God's commands. It helps when we go to a church with a strong conviction, where the pastor preaches the Word and reminds us of what God requires.
Read the Bible to find examples of those who backslid and returned to God. Read examples of those like Job, who had every legitimate right we can imagine to backslide. He lost everything, including all of his children. Job 13:15 says, "Though he slay me, yet will I trust in him." Who are we that we cannot have trials and tribulations? Who are we that we don't have a cross at some point on this walk called life to bear?
What Do We Learn from Others' Trials?
I look at some of my relatives, friends, or co-workers and see the trials they have undergone. I hear testimonies from saints of what they have endured over time. Then, I tell myself, "I'll make it through this trial."
Remember that any trial could have been worse, and some people undergo trials that would break others. I used to question God. I asked, "Why this trial or that? I am saved. I have the Holy Ghost. I tither to my church. I try to do the best that I can for people. Why this trial?" Then, I answer my own question: why not?
Some of the questions I ask God are answered from the pulpit. Some are answered by reading the World of God. Some are answered by revelation from God. Some questions I keep between the Lord and me.
Before you decide to turn your back on God, get in the Word and pray. When you try to turn your back on God, the devil will send a replacement. Don't let the enemy get in your ear because of hurt feelings.
What Do We Do If God Seems Silent?
One trial that tempts us to backslide is when we go through trials and God doesn't seem to answer our questions.
A lot of times, if you get on your knees and cry out to God, He will send you an answer. God is close to the brokenhearted (Psalm 34:18). He also saves those of a contrite spirit. Contrite means you are remorseful, filled with a sense of guilt or repentance. It is never a good idea to turn to another god. Then, you find yourself sinning even more. Taking another god makes you break the first commandment. "Thou shalt have no other gods before me."
There are also times when we're tempted to rely on something other than God. In Exodus 20, before issuing the Ten Commandments, God declared, "I am the Lord thy God, which have brought thee out of the land of Egypt, out of the house of bondage" (Exodus 20:1). Then, he reminded them not to follow other gods. Relying on something other than God is tempting. Just don't do it. Go to someone and do your two-minute pity party if you must, but then wait on God. If something didn't work out, just tell the Lord, "I trust you." Sometimes, you might need to try it again.
Relationships must be cultivated. Ask God for guidance. Just tell God, "you know I don't know how to do this or that. If you have me doing this task, I know you want me to be successful since your reputation is on the line because I belong to you." Watch God move. Be real with God and talk to Him. Watch Him move on your behalf. God is speaking to people on your behalf all of the time. Some of them are good listeners and obedient. Sometimes others are not.
God is a God of order and timing. We often want growth or breakthrough, but God works in his own timing. You have to put in the work, and you have to wait. Many blessings are graduated.
How Can We Pray for Someone Backsliding?
I always like to start with the Lord's prayer. Look at Luke 11:2-4 and Matthew 6:9-13. First, ask God to have mercy on the backslider. You don't want them to stay in this state. Then, pray for them. If you know why they are backsliding, tell God and ask Him to work the situation out. Ask the Holy Ghost to intercede if you don't know the reason for their backsliding.
What Can We Do for Someone Who Is Backsliding?
When someone you know is backsliding, the best thing that you can do for them is to pray for them. I remember hearing someone say, "You and God both don't need to be up at night. Get some sleep." That is what I try to do. Get up in the morning and tell the Lord to go before you and make the crooked places straight, break the gates of iron into pieces, and loose the bands of wickedness (Isaiah 45:2). Just pray for people. God knows how to get to the root causes of issues. Many times what we are praying for is on the surface, but the root is something we cannot see yet. God knows why we encounter problems. We are God's children, and consequently, the enemy hates us. The devil uses people, situations, and circumstances. Expect some trials in this life.
Photo Credit: Getty Images/MisterClips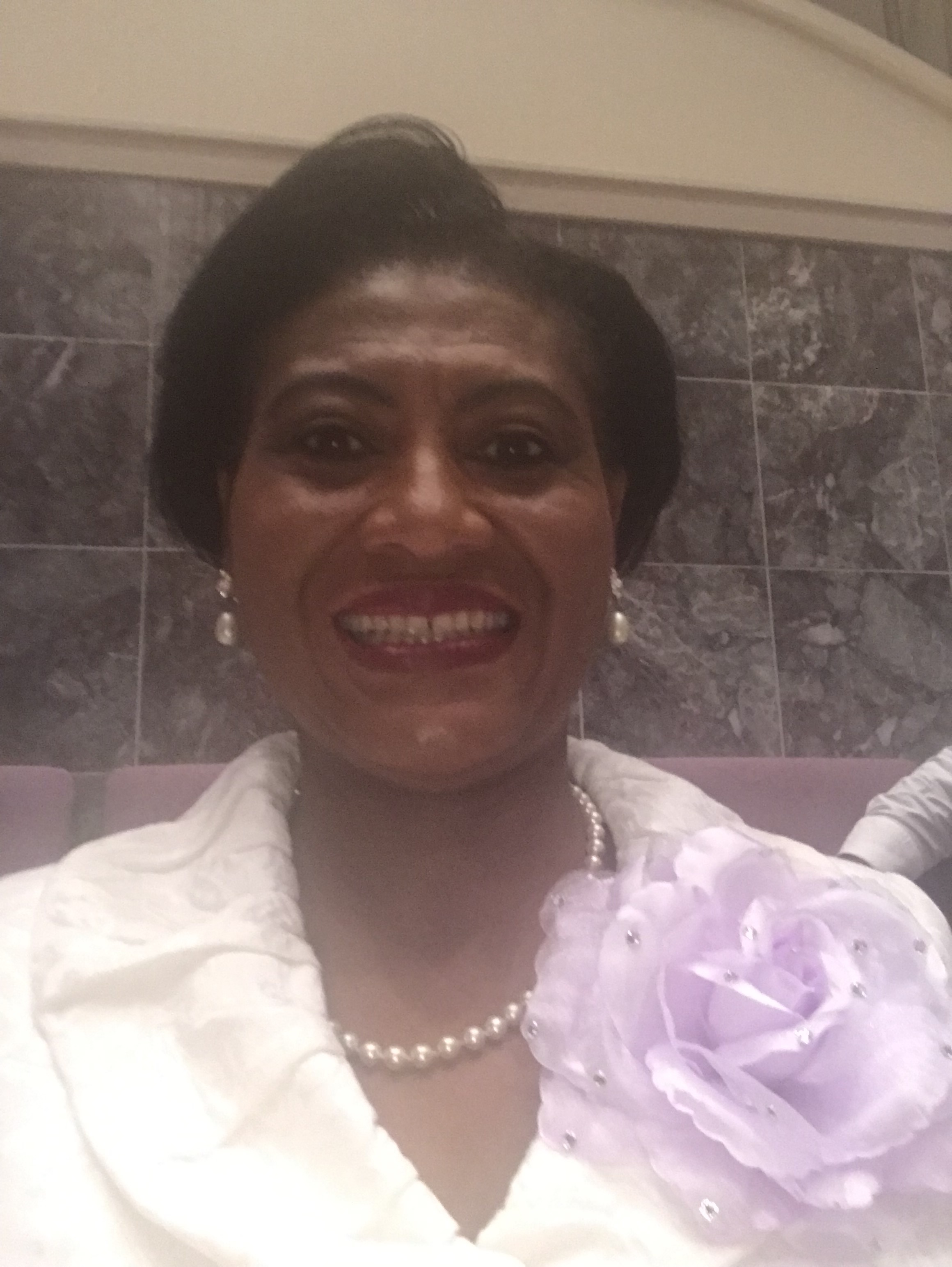 Dr. Sandra Hamer Smith is a Christian and wife to Sylvester Smith. She has one stepson, Greg. Smith lives and resides in Memphis, Tennessee. The University of Memphis alumnae has been in education for about 20 years after receiving the call to teach. Dr. Smith primarily teaches language arts. Prior to education, she worked in local and national television news for 13 years including positions as an overnight news anchor, reporter, and assignments editor at two local network affiliate stations. Smith was also a freelance correspondent for BET news. Dr. Smith has freelanced for the Tri-State Defender newspaper and Contempora magazine. She is the author of the self-published novel GLORY…THE HAIR. Smith is also a playwright and poet. The Tennessee native is a member of Temple of Deliverance COGIC, Delta Sigma Theta Sorority Inc, Omicron Delta Kappa, The Golden Key International Honour Society, and Kappa Delta Pi.
---
This article is part of our larger resource library of Christian practices and disciplines important to the Christian faith. From speaking in tongues to tithing & baptism, we want to provide easy to read and understand articles that answer your questions about Christian living.
10 Things to Know about Speaking in Tongues
The Fruit of the Spirit - What Are They?
What Is the Tithe?
What Is the Sabbath and Is it Still Important?
Baptism - What Does it Mean and Why Is it Important?
Communion - 10 Important Things to Remember
Armor of God - What Is it and How to Use It
What Does it Mean to Be Righteous?
What Is Christening?
What Is Submission?
Related podcast:
The views and opinions expressed in this podcast are those of the speakers and do not necessarily reflect the views or positions of Salem Web Network and Salem Media Group.
So when sin is not being confronted, or even viewed as sin at all, it's time to address it with the hope of gently helping to restore believers caught in its web.
Here are 10 sins that often go overlooked in Christian community.
Stock Footage & Music Courtesy of Soundstripe.com Thumbnail by Getty Images