What Lessons Can We Learn from Jesus' Ascension?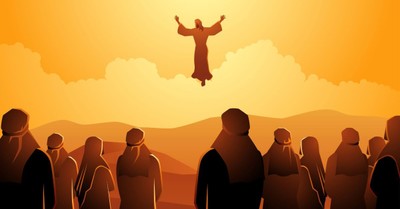 By Dr. Sandra Hamer Smith, Crosswalk.com
Jesus Christ's ascension is a significant important detail in his story. Of course, the birth, ministry, death, and resurrection of our Lord and Savior Jesus Christ are all significant, but the ascension is what all these details lead up to.
Where Does the Bible Describe Jesus' Ascension?
After resurrecting, in John 20:17. Jesus told Mary not to touch Him because He had not yet ascended to His Father.
When He ascended, He was received up to heaven, and now he sits on the right hand of God.
The Gospels first mention the ascension in Mark 16:19-20:
"So then after the Lord had spoken unto them, he was received up into heaven and sat on the right hand of God. And they went forth, and preached everywhere, the Lord working with them, and confirming the word with signs following."
Later, Luke 24:51 describes it this way: "And it came to pass, while he blessed them, he was parted from them and carried up into heaven."
Luke returned to the ascension in his book about the acts of the apostles:
"And when he had spoken these things, while they beheld, he was taken up; and a cloud received him out of their sight." (Acts 1:8-10)
1 Peter 3:21-22 refers to what happened to Jesus after he ascended: "The resurrection of Jesus Christ, who is gone into heaven and is on the right hand of God; angels and authorities and powers being made subject unto him."
What Happened Before Jesus' Ascension?
After his resurrection and before His ascension, Jesus appeared several times. On the first day of the week when He arose, Jesus appeared unto Mary Magdalene, a woman he had cast seven devils out of (Mark 16:9). He appeared unto two other people who had spoken to Mary Magdalene and did not believe that she had seen Jesus. Jesus also appeared to the eleven disciples as they gathered for a meal. Jesus chastised the disciples for their unbelief because they did not believe the ones who had seen him and spoke of it (Mark 16:14).
Before Jesus ascends, he gives the disciples instructions:
"Go ye into all the world and preach the gospel to every creature. He that believeth and is baptized shall be saved: but he that believeth not shall be damned. And these signs shall follow them that believe; In my name shall they cast out devils: they shall speak with new tongues; They shall take up serpents; and if they drink any deadly thing, it shall not hurt them; they shall lay hands on the sick, and they shall recover." (Mark 16:15-17).
There are various interpretations of what the above scripture means. Paul handled a snake without it hurting him (acts ) and some Christians have tried to imitate that behavior.
I do not think we are supposed to go out of our way to handle snakes. I believe Jesus meant that we would handle people with snaky behavior and come out alright. Although we may do that, and we may escape poisoning and heal the sick by laying our hands on them, these details do not mean we are to be careless.
What Did the Angels Mean by Jesus Will Come Again?
According to scripture, Jesus had been appearing and disappearing for forty days after his resurrection:
"To Whom also he shewed himself alive after his passion by many infallible proofs, being seen of them forty days, and speaking of the things pertaining to the kingdom of God." (Acts 1:3)
At the end of those forty days, Jesus told his disciples to wait in Jerusalem for the Holy Spirit, "and when he had spoken these things, while they beheld, he was taken up; and a cloud received him out of their sight" (Acts 1:9).
After Jesus left earth for a final time, those who were with him were still looking up into the heavens. While they watched the sky, two angels appeared dressed in white apparel. They questioned why the men of Galilee were gazing up into the sky. They told them, "this same Jesus which is taken up from you into heaven shall so come in like manner as ye have seen him go into heaven" (Acts 1:11).
So, the angels tried to comfort the men and let them know that Jesus is coming back again. The men left the Mount called Olive and returned to Jerusalem to be with other believers, including Mary, the mother of Jesus and Jesus' brothers.
What Does Jesus' Ascension Teach Us Today?
Jesus came, and he will return. The ascension teaches us that Jesus needed to return to heaven and take his rightful place since he was only sent here for a brief period. We should have enough evidence in scripture, testimonies from those who did see him, and faith in our hearts that Jesus did exist.
We are not left alone. The ascension of Jesus Christ is significant because the story shows us that Jesus did not leave us alone when he left the earth. He told his disciples that the Holy Ghost would come to comfort them after he left. Today, we are endowed with the power to do many things because God sent the Comforter
We have work to do. The ascension teaches us that we need to be busy and about the business of winning souls and fulfilling whatever ministry God has called us. We need to be aware that Jesus will return, but we must not stand gazing, waiting for His return. We should be harvesting souls through whatever gifting God has given us. As Saints, we should also be prepared for His return since we do not know when that might be. We do not know if we are the generation that will see his return in the sky, but we should still have a spirit of expectation and preparedness.
God has a plan for our gifts. The ascension also teaches us about order. Jesus would return to heaven, and then the Comforter or the Holy Ghost would come to earth. The Holy Ghost endows us with the power to perform miracles just as Jesus did. Often, doubt clouds our hearts and minds to think that we cannot perform exploits. Of course, different people have different gifts. "The manifestation of the Spirit is given to every man to profit withal." (1 Corinthians 12:8-10.)
Some people have the gift of faith. They can believe in God for anything. Some people have the gifts of healing, prophecy, discerning spirits, etc. I submit to you today that we should be about the business of uncovering our gifting so that we can use it to further the kingdom of God.
I have heard that miracles happen in certain parts of the world that some of us do not see because our faith is not at that level. We have to come out of a carnal mind and go into a spiritual mind. Sometimes people are afraid to believe in God for the hard things. God is both the God of the easy things and the God of the hard things. You just have to believe. When I believe God for the miraculous, I try to meditate on it, see it in my mind. It is so easy not to believe and feel defeated, but God wants us to know how big He is and what He can do. Do not let people dilute your faith because of their unbelief. If though canst believe, all things are made possible to them that believe (Mark 9:23).
Photo Credit: ©GettyImages/rudall30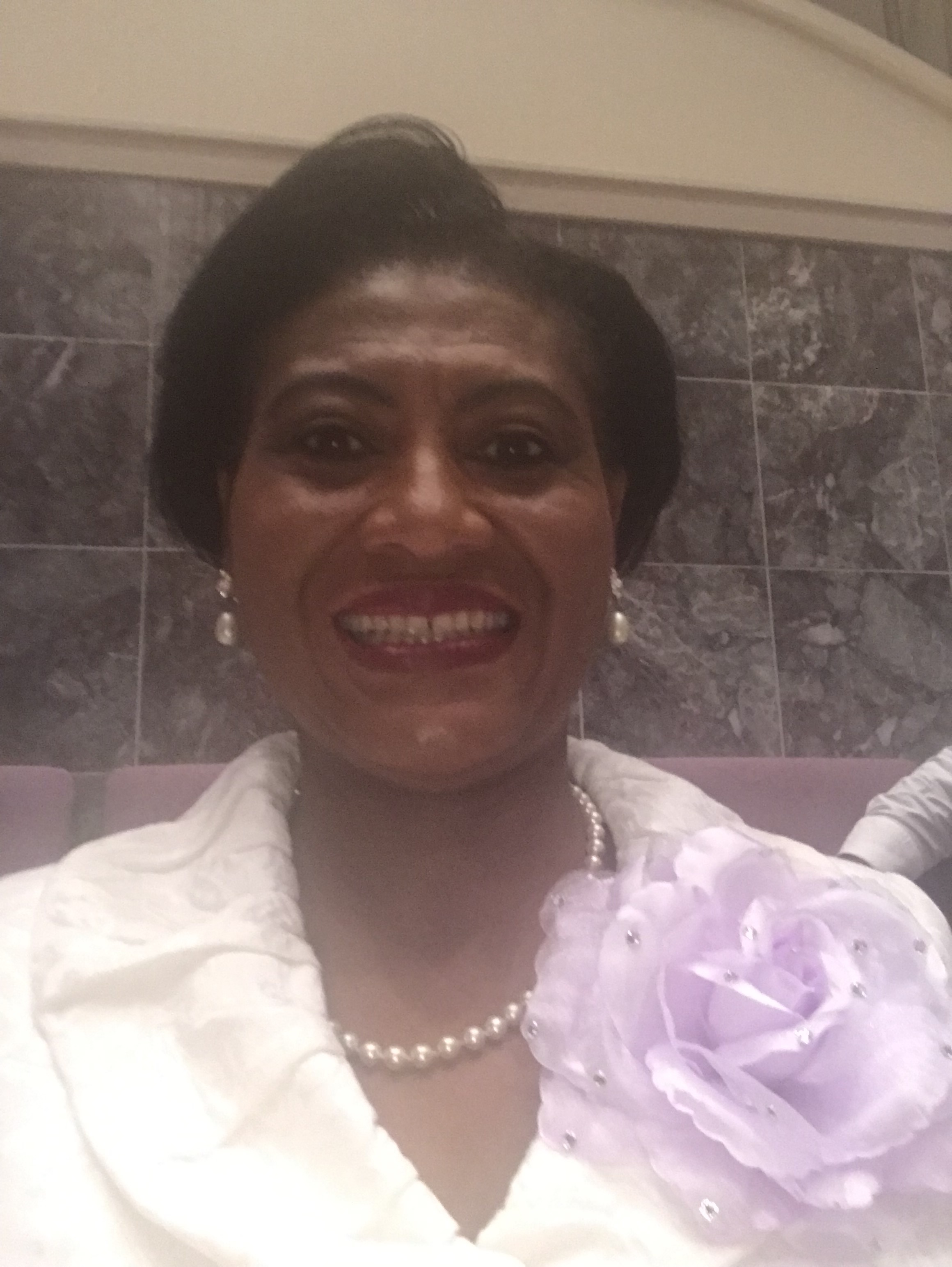 Dr. Sandra Hamer Smith is a Christian and wife to Sylvester Smith. She has one stepson, Greg. Smith lives and resides in Memphis, Tennessee. The University of Memphis alumnae has been in education for about 20 years after receiving the call to teach. Dr. Smith primarily teaches language arts. Prior to education, she worked in local and national television news for 13 years including positions as an overnight news anchor, reporter, and assignments editor at two local network affiliate stations. Smith was also a freelance correspondent for BET news. Dr. Smith has freelanced for the Tri-State Defender newspaper and Contempora magazine. She is the author of the self-published novel GLORY…THE HAIR. Smith is also a playwright and poet. The Tennessee native is a member of Temple of Deliverance COGIC, Delta Sigma Theta Sorority Inc, Omicron Delta Kappa, The Golden Key International Honour Society, and Kappa Delta Pi.
---
This article is part of our larger resource library of Christian questions important to the Christian faith. From core beliefs to what the Bible says about angels, we want to provide easy to read and understand articles that answer your questions about Christian living.
What Do Christians Believe?
How Old Is the Earth?
Who Is My Neighbor in the Bible?
What Does God Look Like?
Are Guardian Angels Real?
What Does it Mean to Be Zealous for God?
Related podcast:
The views and opinions expressed in this podcast are those of the speakers and do not necessarily reflect the views or positions of Salem Web Network and Salem Media Group.
Related video:
Although it is human nature to question and try to find the reasoning behind God's ways, I truly believe most of our "why" questions result from ignorance about Who God is or a lack of faith in what He is doing. Read more here.
Stock Footage & Music Courtesy of Soundstripe.com Thumbnail by Getty Images