Is Demonic Possession Real?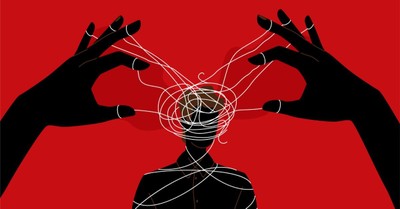 By Whitney Hopler, Crosswalk.com
Demonic possession is a phenomenon that has been debated for centuries. Stories of evil spirits taking control of people abound in cultures around the world. The idea that people can become possessed by demonic entities has been portrayed in numerous movies, books, and television shows. Some people believe that demons can take control of people's minds and bodies, while others dismiss the idea as superstition. The Bible, however, features many references to demonic possession, which raises the question: Is demonic possession real?
What Is Demonic Possession?
Demonic possession involves a demon (a fallen angel) taking control of a person's mind and body, causing that person to act in ways that are not typical of his or her normal behavior. The symptoms of demonic possession vary from person to person, but often include aggressive behavior, intense sorrow or anger, hallucinations, speaking in tongues, convulsions, and unexplained physical strength. Some people who claim to be possessed also report feeling as though they are being controlled by an external force.
Is Demonic Possession Real?
Yes, from a biblical point of view, demonic possession is a real phenomenon. The Bible features many references to demonic possession.
In the New Testament, Jesus and his disciples cast out many demons from possessed people – including both adults and children – who were suffering as a result of their possession. Matthew 4:4 says about Jesus' work: "… people brought to him all who were ill with various diseases, those suffering severe pain, the demon-possessed, those having seizures, and the paralyzed, and he healed them." Mark 1:34 says that Jesus "… healed many who were sick with various diseases, and cast out many demons. And he would not permit the demons to speak, because they knew him." In Luke 4:31-36, Jesus encounters a man possessed by a demon in a synagogue. The demon loudly calls out: "Go away! What do you want with us, Jesus of Nazareth? Have you come to destroy us? I know who you are – the Holy One of God!" (Luke 4:34). Jesus commands the demon to be quiet and leave the man, and the demon obeys right away. Matthew 5:1-20 tells the story of many demons possessing one man. When Jesus directed the demons to leave the man, they did so but begged him to be allowed to possess a herd of about 2,000 pigs on a nearby hill so they could stay in the area. In Matthew 17:14-21, a man brings his son to Jesus, saying that he has been suffering from dangerous seizures, and that the disciples had tried to heal the boy but were unsuccessful. Jesus rebukes a demon who had been possessing the boy, and it leaves, with the boy experiencing healing from his illness at the moment the demon leaves. Then Jesus encourages his disciples to have greater faith in order to successfully cast out demons, saying in verse 21: "Truly I tell you, if you have faith as small as a mustard seed, you can say to this mountain, 'Move from here to there,' and it will move. Nothing will be impossible for you." An example of faith in action to cast out demons happens in Acts 16:16-18. An enslaved girl was making a lot of money for her owners by fortune-telling, using knowledge the demon provided about the future. The apostle Paul successfully commands the demon to leave, in the name of Jesus, and the girl is then set free from the demon's possession.
Those highlights of the Bible's reports on demonic possession show that demons can cause people to suffer both mental and physical illnesses and that casting out demons through Jesus' power ushers in healing for people. Doctors and counselors may or may not believe in demonic possession. Some medical professionals say that what seems to be demonic possession is really just psychological illness, while others say that demonic possession does actually occur and manifests as illness in the people who are possessed. Among those medical professionals who do believe that demonic possession happens, some psychiatrists work with exorcists to help patients who they believe may be possessed, as part of multifaceted treatment plans that also include medical care. Exorcists are Christian clergy people like priests and ministers who have been trained how to cast out demons from people. In recent years, demonic possession reports have increased so much that exorcists say they are overloaded with possession cases.
So, while some people remain skeptical that demonic possession is real, the Bible's stories and the church today often address possession as something real that must be addressed to alleviate people's suffering.
How Can We Protect Ourselves from Demonic Possession?
Thankfully, we can protect ourselves from demonic possession. Here are key ways to do so:
Enter into a saving relationship with Jesus, and stay alert. Christians can't be possessed by demons like other people can. That's because the Holy Spirit lives inside Christians (Romans 8:9-11, 1 Corinthians 3:16, and 1 Corinthians 6:19). However, demons can still oppress (mistreat) Christians in serious ways, such as by afflicting us with anxiety or anger, lying to us, and tempting us to sin. A saving relationship with Jesus will protect us from possession, but we still need to be alert to ways that demons try to harmfully influence us. 1 Peter 5:8 warns: "Be alert and of sober mind. Your enemy, the devil, prowls around like a roaring lion looking for someone to devour."
Resist sin. Demons are always trying to influence us to sin. But if we resist evil by resisting sin, evil will flee from us. James 4:7-8 urges: "Submit yourselves, then, to God. Resist the devil, and he will flee from you. Come near to God, and he will come near to you. Wash your hands, you sinners, and purify your hearts, you double-minded." We can confess and repent (turn away from sin and toward God) regularly. Also, we can learn from how Jesus resisted temptation and follow his example in our own lives.
Pursue holiness. God calls us to be holy. By faithfully answering that call day by day, we'll move close to God, and away from evil, so we'll be less vulnerable to demons. We can follow the advice in Ephesians 6:11: "Put on the full armor of God, so that you can take your stand against the devil's schemes." Ephesians 6:14-17 describes that spiritual armor: "Stand firm then, with the belt of truth buckled around your waist, with the breastplate of righteousness in place, and with your feet fitted with the readiness that comes from the gospel of peace. In addition to all this, take up the shield of faith, with which you can extinguish all the flaming arrows of the evil one. Take the helmet of salvation and the sword of the Spirit, which is the word of God."
Fear God instead of demons. Don't be afraid of demons; instead, fear God, so you can gain the wisdom you need to live in holiness rather than evil. Proverbs 9:10 declares: "The fear of the Lord is the beginning of wisdom, and knowledge of the Holy One is understanding." We never need to be afraid of God. Rather, fearing God involves being in awe of him, which comes from paying attention to the wonder of his work around us, as I explain in my book Wake Up to Wonder. The more of God's wonder we pursue, the more awe we'll feel for God, and that will inspire us to trust God day by day. As we trust God, we'll experience his awesome power at work in our lives and realize that we don't need to fear demons since God is with us.
Conclusion
So, is demonic possession real? The Bible attests to the reality of that phenomenon, and reports of possession cases abound in our world today. Demonic possession is scary, and we may be tempted to ignore it because of that – but we should pay attention to this issue. Jesus calls us to have compassion on suffering people who need help. As Jesus showed in his encounters with possessed individuals, we should always strive to alleviate suffering and bring healing to those in need.
Photo Credits: ©GettyImages/tatianazaets
---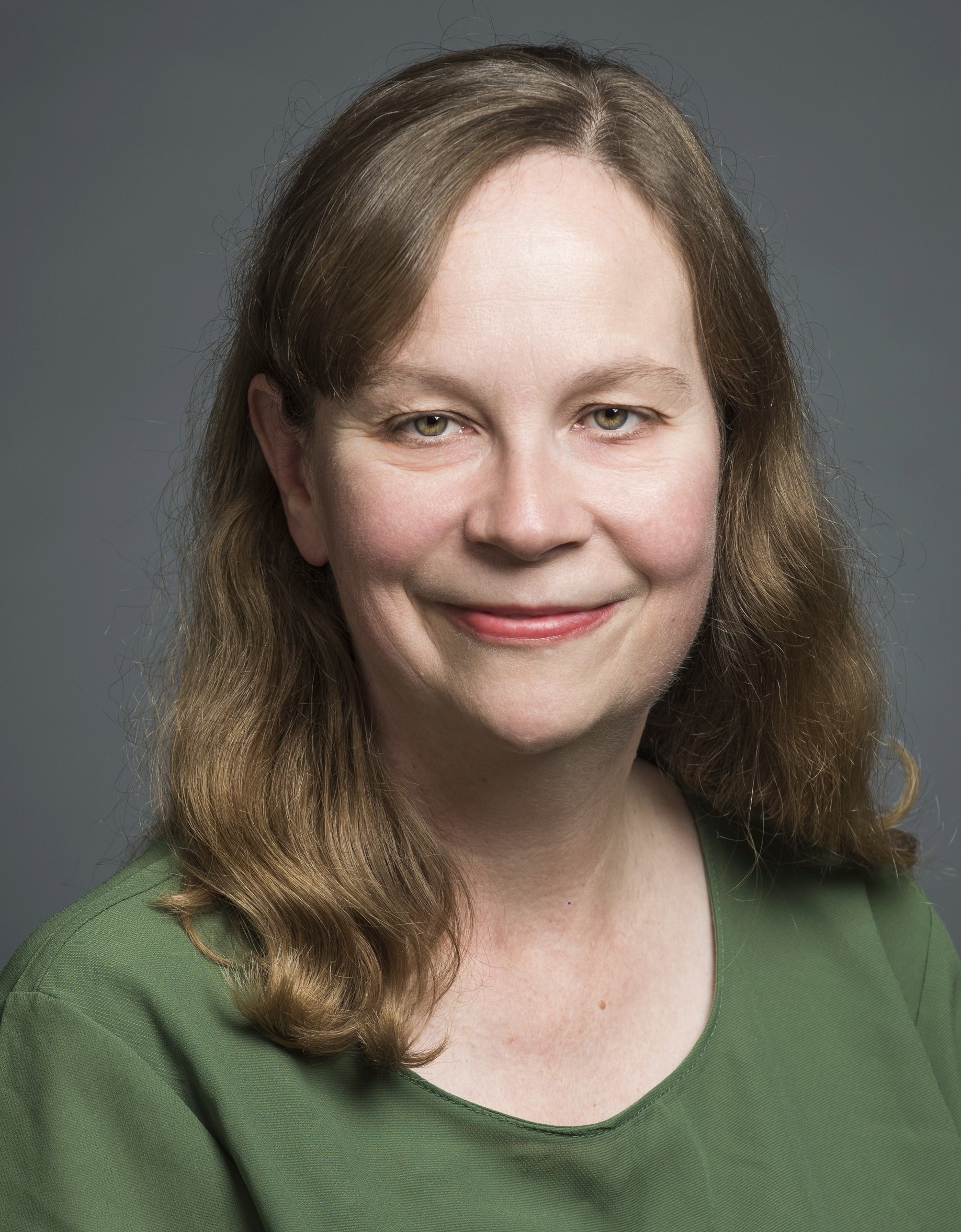 Whitney Hopler is the author of the Wake Up to Wonder book and the Wake Up to Wonder blog, which help people thrive through experiencing awe. She leads the communications work at George Mason University's Center for the Advancement of Well-Being. Whitney has served as a writer, editor, and website developer for leading media organizations, including Crosswalk.com, The Salvation Army USA's national publications, and Dotdash.com (where she produced a popular channel on angels and miracles). She has also written the young adult novel Dream Factory. Connect with Whitney on X/Twitter.
LISTEN: Three Common Obstacles to Understanding the Bible
The views and opinions expressed in this podcast are those of the speakers and do not necessarily reflect the views or positions of Salem Web Network and Salem Media Group.
WATCH: 5 Verses on Strength for When You Feel Weak
Video stock video and music probided by SoundStripe