How Is "All of Scripture God-Breathed"?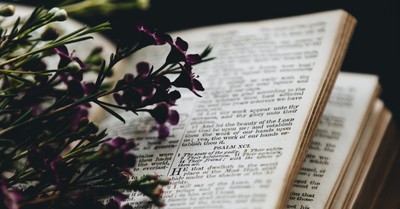 By Meg Bucher, Crosswalk.com
"All Scripture is God-breathed and is useful for teaching, rebuking, correcting, and training in righteousness, so that the servant of God may be thoroughly equipped for every good work" (2 Timothy 3:16-17).
Paul's popularly quoted verse definitively states God is the Author of all Scripture. Though penned by men, it is divinely inspired or, God-breathed. Since humans are imperfect by nature, we can conclude not all of Scripture is a direct quote from God, though many divine revelations in the pages of the Bible are. The historical accuracy of the Bible sets it apart from other stories and wisdom passed down through generations. "We have access to knowledge that is unshakeable true, and infinitely valuable," John Piper wrote on the topic.
"All Scripture is God-breathed" also explains the alive and active Word of God. Meaning, we can study Scripture today and still find it relevant to our daily lives. God moves in and through His Word, guiding, counseling, connecting to, and comforting us through its ancient pages.
What Does "All Scripture Is God-breathed" Mean?
"All Scripture is God-breathed" describes the Bible's nature as God's literal word, given to men by the inspiration of the Holy Spirit. This divine inspiration is the supernatural work of God's Holy Spirit. The NIV Biblical Theology Study Bible further explains, "This doctrine does not downplay human action in Scripture's authorship but affirms Scripture's ultimate origin in God, who gave it."
Our God is the same yesterday, today, and eternally. He is supernaturally able to take the truth we find in Scripture and communicate with us relationally through it. The NIV Study Bible explains, "Although the Bible doesn't spell out the mechanics of how God inspired the writers, it makes clear that the ultimate source was God himself." Verse 17 further explains why God would continue to choose to communicate through an ancient text to His people today: "so that the servant of God may be thoroughly equipped for every good work."
This important notion explains the root of all goodness, even through the workings of our daily lives. All the good we do is rooted in the Lord, and it is He, in Christ, who equips us for every good work. "The Greek word translated as 'breathed out' in 2 Timothy 3:16 … is the only thing described as such by the Apostles," explains Ligonier Ministries. "It uniquely serves as God's special revelation, as His inspired and revealed will for His people."
The Old and New Testaments were composed during Paul's time, explains the NIV Biblical Theology Study Bible. Peter wrote, "Bear in mind that our Lord's patience means salvation, just as our dear brother Paul also wrote you with the wisdom that God gave him." There is consistent acknowledgment throughout the Old and New Testaments that the words the authors penned came divinely and supernaturally from the Author.
"He writes the same way in all his letters," Peter continued, "speaking in them of these matters. His letters contain some things that are hard to understand, which ignorant and unstable people distort, as they do the other Scriptures, to their own destruction" (2 Peter 3:15-16).
Timothy was like family to Paul, who authored two letters (1 Timothy and 2 Timothy) to his brother in Christ. During Paul and Timothy's time, what it truly meant to be a Christ follower was often twisted and/or misinterpreted by surrounding influencers. Paul wrote to encourage and reinforce the root of their confidence in Christ. He affirmed that the prose of his letters was divinely inspired by God and essential for daily living in alignment with His will. It was important, then and now, for us to remember that Jesus came to fulfill the Old Testament Scriptures, not replace them.
Even today, the world is confusing. If we base our lives on news reports or what other influencers say, we can be swayed from the solid foundation of our faith and distracted by half-truths and opinions. Scripture is our firm foundation. Living within the New Testament covenant, we have the aid of the Holy Spirit, present in every believer through Christ, in interpreting and understanding God's Word as He convicts, encourages, and communicates to us through it. We can trust, rely on, and live by the wisdom God provides for us through the Bible. Every explanation we receive of Scripture should be prayerfully and diligently confirmed with the actual Scriptures.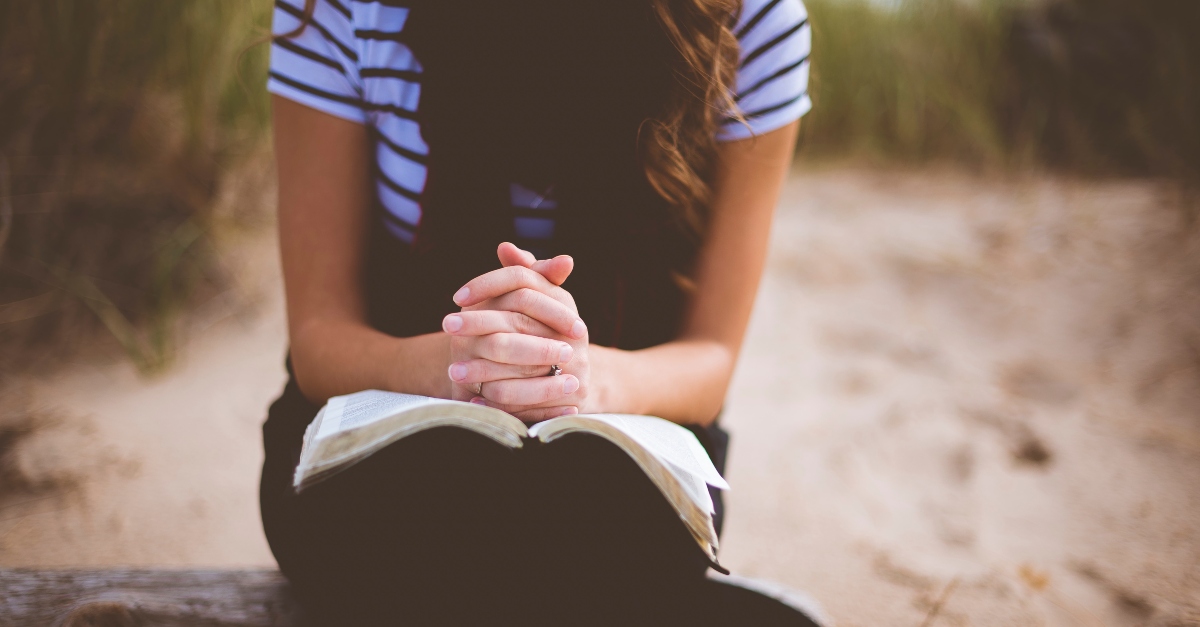 Photo credit: Unsplash/Ben White
Do Different Translations Change the Wording of This Verse?
Different translations, and even paraphrases, of the Bible can help us to understand God's word by changing the wording, but we should be wary lest the meaning of the text seems to change. We can ensure we're interpreting Scripture correctly by finding the root of the original language used to pen the pages of Scripture, easily accessible through study Bibles and commentaries. The New International Version, which I quoted at the beginning of this article, is a popular translation of the Bible. The following translations are also popularly quoted versions of the same Scriptural truths:
The English Standard Version of 2 Timothy 3:16-17 reads,
"All Scripture is breathed out by God and profitable for teaching, for reproof, for correction, and for training in righteousness, that the man of God may be complete, equipped for every good work."
The Amplified Bible:
"All Scripture is God-breathed [given by divine inspiration] and is profitable for instruction, for conviction [of sin], for correction [of error and restoration to obedience], for training in righteousness [learning to live in conformity to God's will, both publicly and privately behaving honorably with personal integrity and moral courage]; so that the man of God may be complete and proficient, outfitted and thoroughly equipped for every good work."
The New English Translation:
"Every Scripture is inspired by God and useful for teaching, for reproof, for correction, and for training in righteousness, that the person dedicated to God may be capable and equipped for every good work."
And finally, a paraphrase from The Message:
"Every part of Scripture is God-breathed and useful one way or another - showing us the truth, exposing our rebellion, correcting our mistakes, training us to live God's way. Through the Word, we are put together and shaped up for the tasks God has for us."
A wise pastor once counseled me to go directly to Scripture, considering multiple voices describe the same Biblical text, not just one interpretation. We are all prone to human error, so following any one person's preaching more than we are seeking Christ for ourselves isn't healthy. There will continue to be many false and deceitful prophets claiming to understand the Bible. It won't always be easy to pick them out of a crowd. When we study God's Word for ourselves daily and prayerfully and listen to many educated voices of mentors, pastors, and biblical scholars, it helps us to discern the truth of God's Truth.
What Is Scripture Useful for and Why?
"For since the creation of the world God's invisible qualities - his eternal power and divine nature - have been clearly seen, being understood from what has been made, so that people are without excuse" (Romans 1:20).
It was important to Paul that Timothy (and now we, today) understand Scripture wasn't just "inspired" by God, but "breathed" by God, "useful for teaching, rebuking, correcting, and training in righteousness" (NIV Study Bible). God has purposed our lives to bring glory and honor to His name.
When Jesus came to earth and willingly took on our sins at His crucifixion, our spiritual lives forever changed. In Christ, we come directly to the Father in prayer and through His Word. Through His Holy Spirit, we contain a supernatural power to live out the attributes Paul penned to the Galatians: love, joy, peace, forgiveness, kindness, goodness, faithfulness, gentleness, and self-control (Galatians 5:22-23). "Those who belong to Christ Jesus have crucified the flesh with its passions and desires," Paul wrote to the Galatians, "Since we live by the Spirit, let us keep in step with the Spirit" (Galatians 5:24-25).
The very Spirit of the Living God lives in everyone who believes in and accepts Jesus Christ as Savior. Our salvation unlocks the supernatural, "God-breathed" elements of Scripture: not just to interpret it historically, but to embrace its application in our everyday lives. The Holy Spirit not only translates what we cannot put into words in prayer to God but also allows us to discern God's Word as we daily read and study it.
Because we are all human, we are wise to be wary of the tendency to apply God's Word to what we want to hear instead of allowing our hearts to be softened, convicted, and repentant. "Everything good that God expects us to do," explains John Piper, "the Scriptures equip us to do."
Can We Trust ALL of Scripture?
All of Scripture can be trusted if we approach God's Word with wisdom and humility. This submission requires us to pursue the study of God's Word daily in order to properly understand what God is saying and how it relates to our lives. For example, it may be ineffective to grab a quote from the Bible that sounds inspirational without studying the context of the entire paragraph, chapter, or book of Scripture.
Seek to understand who penned the Bible, what was happening during that time, and look up what the original Hebrew (Old Testament) or Greek (New Testament) words mean to better understand Scripture. We can trust all of Scripture when we diligently and prayerfully study it in Christ.
The Holy Spirit, present in every Christ follower, aids in this process. Many study guides, study Bibles, Biblical commentaries, and voices of credible pastors and Biblical scholars are placed within reach to help us interpret God's Word correctly. Still, even the most educated are prone to human error. Prayerfully, we can seek God's counsel to find our way to His truth.
Scripture Is Reliable, Relatable, Relevant
Scripture and prayer are costly lifelines we've been given to our Heavenly Father. Christ Jesus, our Savior and Messiah came to fulfill God's Word. John reminds us He is the Word (John 1:1). His sacrifice on the cross broke the chain of sin in our lives. We no longer have to be slaves to sin but can live free lives in truth! This is a freedom that can never be stripped from us by anyone or anything. "Scripture is God-breathed; however, faith serves as an essential component of our understanding of God's inspired revelation in the Bible" (compellingtruth.org).
The key to living in freedom lies in prayer and the daily study of God's Word. Life is not a sum of coincidences but a purposeful existence set in motion by our omnipotent and sovereign God. He is in control, all-knowing, and compassionate, surrounding us with people, creation, and access to Him via prayer and His word. He seeks a relationship with us. Scripture is reliable, relatable, and relevant because it is God-breathed.
Photo credit: Unsplash/Nathan Dumlao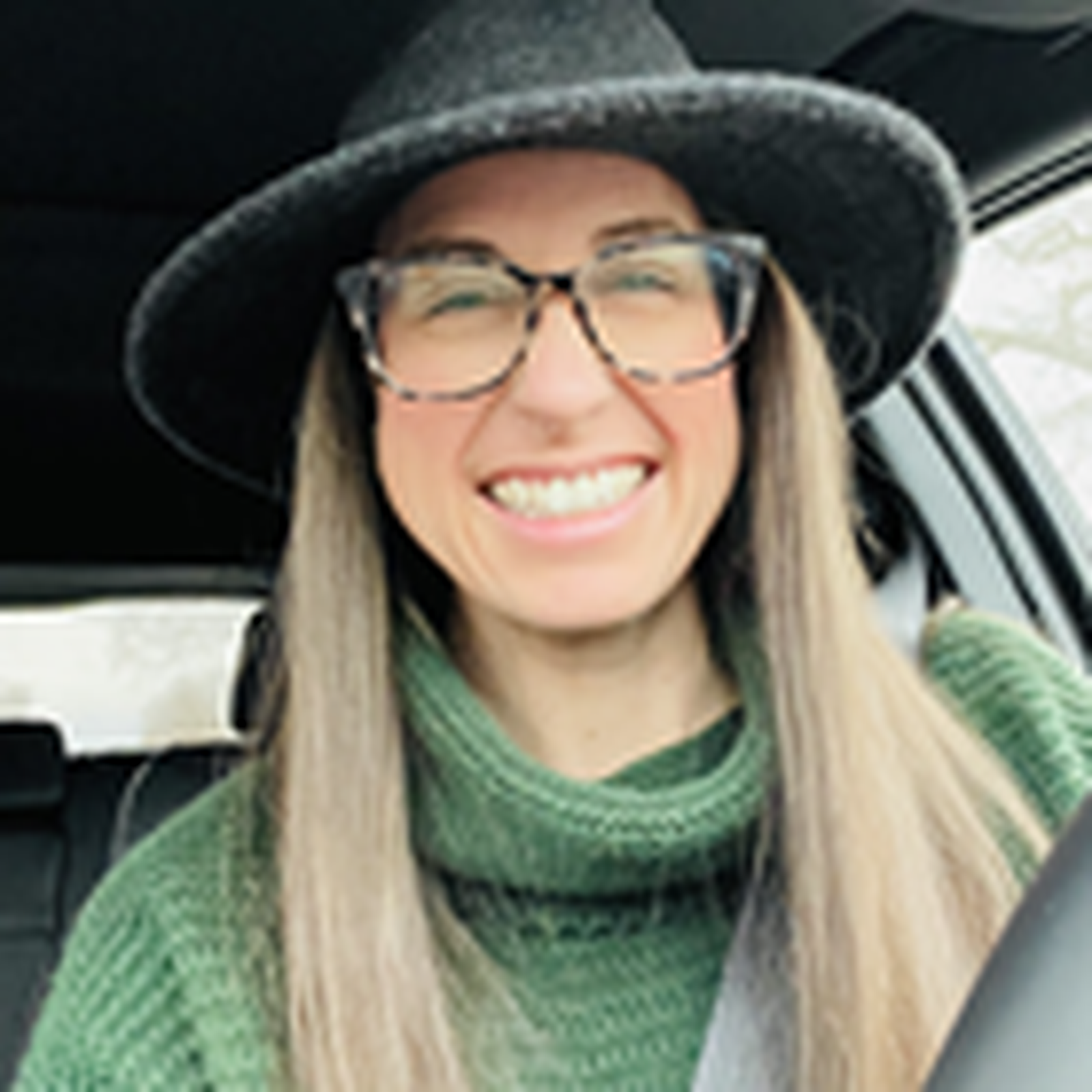 Meg writes about everyday life within the love of Christ. Join her on the journey as she launches her new site Joy Overflowing, or join her longstanding community at Sunny&80. She is also the author of "Friends with Everyone, Friendship within the Love of Christ," "Surface, Unlocking the Gift of Sensitivity," and "Glory Up, The Everyday Pursuit of Praise," and "Home, Finding Our Identity in Christ." She earned a Marketing/PR degree from Ashland University, but stepped out of the business world to stay home and raise her two daughters …which led her to pursue her writing passion. A contributing writer for Salem Media since 2016, Meg is now thrilled to be a part of the editorial team. Always active in her community and the local church, Meg also leads Bible study and serves as a leader for teen girls.