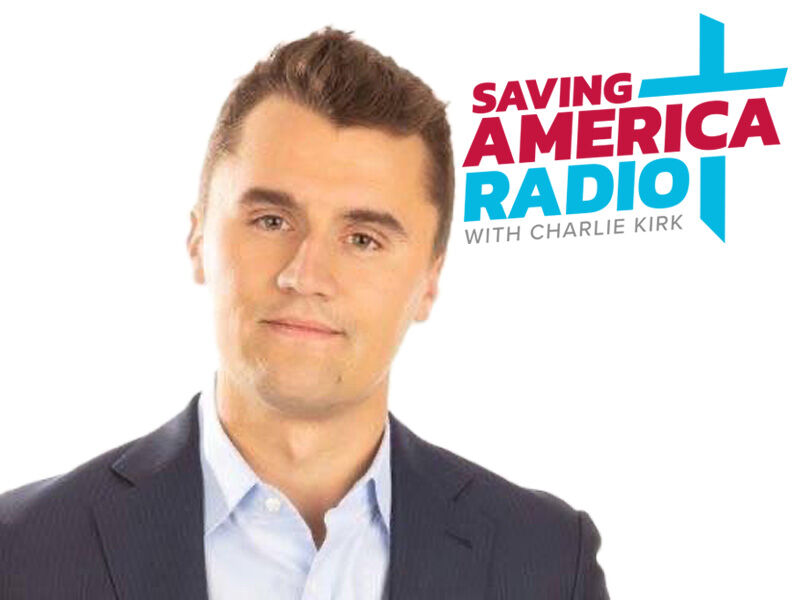 Charlie knows that if we can save the youth of today, we will save America for all of us. But so much of that important work starts with turning them back to God. That's why Charlie's newest endeavor, Turning Point Faith, is introducing "Saving America with Charlie Kirk", a daily 26-minute Christian program, specially designed for the nation's Christian teaching and talk radio stations.
Charlie speaks in over 70 Christian churches every year, and now with the launch of "Saving America" you can hear those sermons too. He's a culture warrior challenged to save this country, one youth at a time. You won't want to miss an episode of "Saving America with Charlie Kirk"
"Saving America with Charlie Kirk" airs weekdays at 10:30AM (CT) on WYLL.
Show Links:
---
Friday, December 3, 2021
For more exclusive interviews, insight, and analysis like this, SUBSCRIBE to The Charlie Kirk Show TODAY: https://apple.co/2VCxGsh And for EVEN ...
---
Saturday, December 4, 2021
It was always about control and power and that is becoming more apparent daily.
The state of Oregon has now hatched a plan to make its mask mandate at indoor gatherings permanent, KOMO reported.
...
---
Charlie Kirk is the Founder and President of Turning Point USA, a national student movement dedicated to identifying, organizing, and empowering young people to promote the principles of free markets, and limited government.