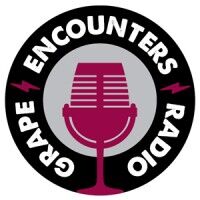 There was a time, not long ago, when wine tasting was regarded as something done by people with specially trained palates and sophisticated sensibilities. Today, wine is being consumed by hundreds of millions of people who drink it simply because it is what they like. Grape Encounters is about the colorful people, the places, the ambiance and the passion that makes wine drinking one of the world's most popular pastimes.
The Central Coast of California is the home of Grape Encounters Radio. This exciting region provides endless content for the show, but we enthusiastically take listeners to the four corners of the world on a regular basis.
Hosted by David Wilson, Grape Encounters is an audio guide to special wine-related discoveries and memorable experiences. The program is lighthearted and interactive, taking listeners out of the studio and into the vineyards and tasting rooms. Grape Encounters not only talks to the experts, but also to the everyday people who are in the midst of enjoying wine and having an exceptionally good time.
Click here to learn more about Grape Encounters Radio.
Show Links: