Pastor Rick's Daily Hope with Pastor Rick Warren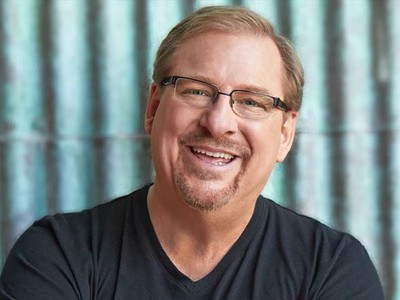 Listen on AM 1160 WYLL
Saturday
11:00PM - 11:30PM
Latest Broadcast
How To Trust God When You Don't Like the Changes In Your Life—Part One
12/4/2023
We all face stressful seasons in life—times when we feel like we're treading water and barely getting by. Thankfully, God's Word gives us new strength to keep going, to trust God when it doesn't make sense, and to handle stress even in the most difficult of times. In this series, Pastor Rick looks to the Bible for strategies on how to navigate stressful times.  Change is a part of life. But sometimes, there are seasons when change feels so rapid and relentless that we feel stuck in limbo—overwhelmed, exhausted, and not knowing what to do. In this message, Pastor Rick reminds us that God has a purpose for the changes we face—and it's to make us more like Jesus.  Anybody can be happy when everything's going their way. But God teaches you true joy in the middle of suffering, grief, and heartbreak. In this broadcast, Pastor Rick explores how God's peace can flood into the most chaotic of circumstances.  
Featured Offer from Pastor Rick's Daily Hope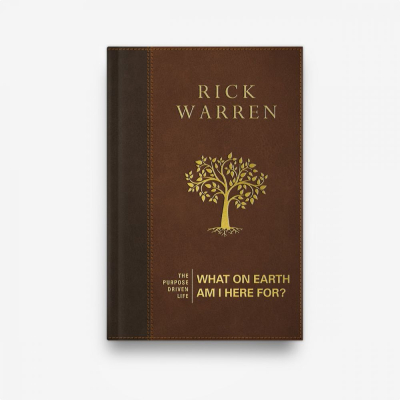 The Purpose Driven Life Leather Edition
Everyone wonders at some point in life, "What on earth am I here for?" And the good news is that God has an answer!God has a good plan for your life. And Pastor Rick Warren's bestselling book, The Purpose Driven Life, lays out an easy-to-follow road map for your spiritual journey to discover all God has in store for you.And today, we want to send you a special-edition, leather bound copy of this timeless resource.Whether you've read The Purpose Driven Life before, or this is your first time, you'll discover that real meaning and significance come from understanding and fulfilling God's purpose for you here on earth.This special leather-bound edition is our thanks for your gift below to help take the hope of Jesus to people around the world through Daily Hope. Quantities are very limited, so request your copy now.