Pastor Rick's Daily Hope with Pastor Rick Warren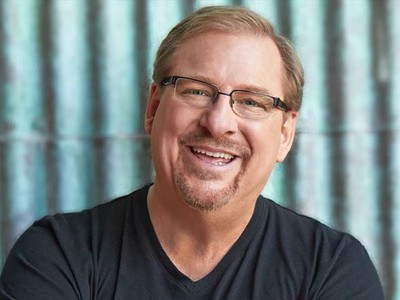 Listen on AM 1160 Hope For Your Life
Latest Broadcast
Facing Giants in Life and Work - Part One
1/27/2022
When you want to make changes in your life, you might attend seminars, read books, listen to podcasts, or try diets. But lasting transformation only comes through reading and living out God's Word. Join Pastor Rick as he looks at the changes you need to make, want to make, and can make because of God's power in your life. In this message series, Pastor Rick looks to the story of David and Goliath to help you face giants—giants of delay, discouragement, disapproval, and doubt—in your life and work. No dream is fulfilled instantly. There is always a waiting period. Join Pastor Rick as he helps you navigate the barriers—the giants—that keep you from fulfilling your dreams.
Featured Offer from Pastor Rick's Daily Hope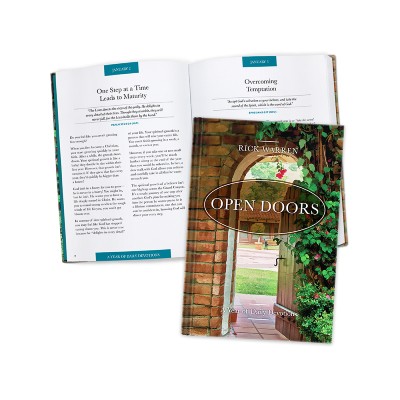 Open Doors Devotional Book
Each day brings you the opportunity to experience the abundant life God desires for you. All you have to do is step through the open door he's placed in your path.We want to help you embrace the full life God offers with Pastor Rick's 365-day devotional book, Open Doors. This Daily Hope Exclusive will help you open the door to greater intimacy with God and experience the love, trust, and freedom that comes from a deeper relationship with him.Dive in and discover the wisdom of God's Word to help you:• Resolve conflict• Conquer fear• Reduce stress• Build healthy relationships• And much more!This resource is a powerful way to kick off the new year, and it's our way to say thanks for your gift below to help take the hope of Jesus around the world through Daily Hope in 2022.So request your copy of Open Doors: A Year of Daily Devotions today—and open the door to a deeper relationship with God!