Friends or Lovers? - Crosswalk Couples Devotional - March 17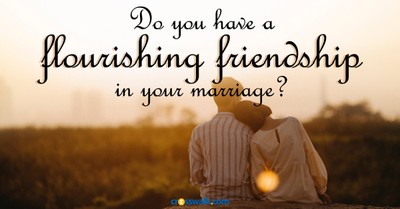 Crosswalk.com


Friends or Lovers?
By: Rebecca Barlow Jordan
God will surely do this for you, for he always does just what he says, and he is the one who invited you into this wonderful friendship with his Son, even Christ our Lord. - 1 Corinthians 1:9 TLB
How many times have you heard a couple speak of their husband or wife: "I love my spouse; I'm just not sure I like my spouse?"
How important is friendship in a marriage, anyway? Guys have guy friends who like athletic sports, fishing, or golfing, right? And women enjoy other women friends who dig into Bible studies, do lunch together, and important stuff like shopping and Facebook—both squeezing time for their spouse in between work, parenting, home management, church and technology.
So where does friendship in marriage fit in? And what does it involve? Is it possible to really like and love your marriage partner?
My husband and I believe that friendship in a marriage meets a core need for deeper intimacy. Yes, wives can have girlfriends and men can have guy friends who share interests together—like iron sharpens iron. And depending on their personalities and interests, some couples seem to need that more than others. But couples can also take that to an extreme and use other friendships exclusively as an exit from their own marriage—a place to escape and draw needed nourishment from competing sources.
True friendship refreshes the soul: Just as lotions and fragrance give sensual delight, a sweet friendship refreshes the soul (Proverbs 27:9 MSG). That refreshment includes trust and intimacy: an invitation, "into-me-see." Opening our heart to our mate requires honesty, the ability and willingness to talk and share about anything. Couples who know how to listen and who really care about each other's concerns and interests help breed that kind of intimacy.
Forgiveness and friendship also go together: Love prospers when a fault is forgiven, but dwelling on it separates close friends (Proverbs 17:9 NLT). Holding onto past offenses in a marriage will not only destroy love in that relationship; it will separate the emotional and soul intimacy as friends.
How many flourishing friendships can you count without the major ingredients of loyalty, empathy, understanding, fun, and two-getherness? Some married couples enjoy working together, whether volunteering for worthy causes, trying home DIY projects, or even sharing in the same business or career. Being friends in marriage means laughing together, crying together, praying together, and hanging out doing life—together. Frequent dates, trying new activities, and contributing to each other's goals will all strengthen the bonds of intimate love and friendship in marriage.
Sometimes compromise or sacrifice is necessary—a mutual give and take of interests. Even if personalities and temperaments differ, couples can experience a deepening of friendship by entering the world of their spouse, especially in leisure activities. Larry and I didn't start out as BFF's when we first married. In fact, I often resented his leisure time of watching sports or fishing. But then he started inviting me to get away overnight and go on a fishing adventure with him to a cabin, patiently teaching me how to fish, and really wanting me to catch a big one. As he did these things, I grew to love fishing with him—especially when I caught an eight-pound bass a few years ago.
Likewise, even though his interests in reading are primarily adventure and non-fiction and I gravitate toward fiction, we both cross over into the others' genres occasionally and enjoy swapping stories together. I may not share the same interest in sports as he does, but I enjoy watching our Texas football, baseball, and basketball teams together with him. And he'll watch Hallmark movies with me. I'm not sure when it happened, but through the years with God's intervention, Larry truly became my BFF.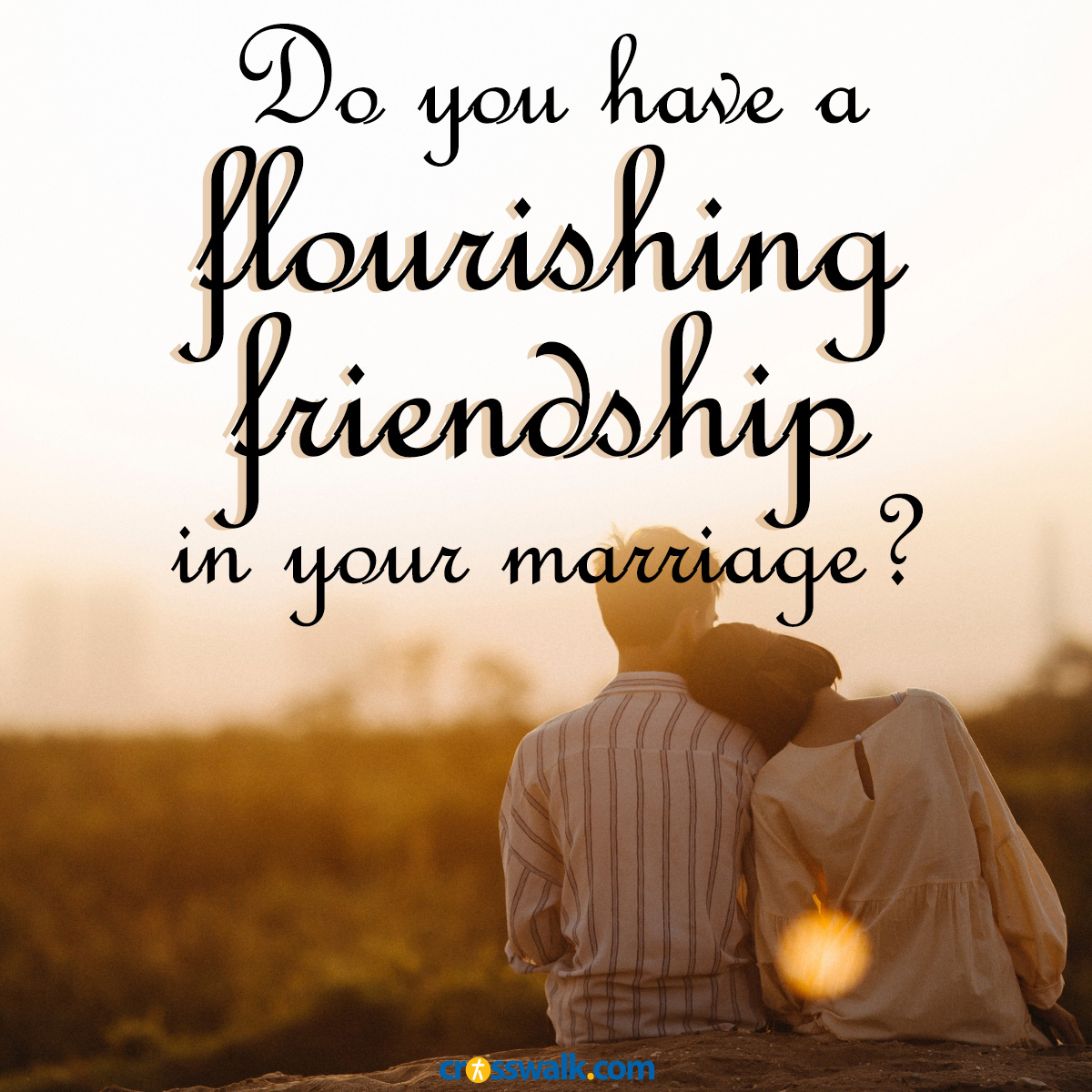 We may not associate the familiar Bible verse, Proverbs 17:17, to a marriage relationship. But I think it fits well: "A friend loves at all times." True friendship and love are inseparable.
The best example of intimate friendship is found in our love relationship with Jesus. Through Him, God invites us into a deep, wonderful friendship. That union is based on sacrificial love, forgiveness, intimate sharing, honesty, faithfulness, patience, and the joy of togetherness. It's a soul-deep, refreshing friendship we can count on, again and again. And though I fail so often to mirror that kind of relationship in marriage, it's the kind I want and pray for constantly. Jesus is my role model. He not only calls me "friend." He's also the Lover of My Soul.
Love without friendship in marriage is like an empty box. It may look like a pleasurable gift on the outside. But if it's never filled with the ingredients that make for an intimate soul-satisfying relationship, it's only a hollow container of unfulfilled dreams and emotions.
Which would you and your husband rather be, friends or lovers? I don't know about you, but we want both.
---
Rebecca Barlow Jordan is a bestselling inspirational author and day-voted follower of Jesus who loves to paint encouragement on the hearts of others. After five decades of marriage, she and her husband are more passionate about marriage and family than ever. Rebecca has authored and contributed to over 20 books and has written over 2000 other articles, devotions, greeting cards, and other inspirational pieces. She is a regular Crosswalk contributor whose daily devotional Daily in Your Presence is also available for delivery through Crosswalk.com. You can sign up for Rebecca's free ebook and find out more about her and her encouraging blog at www.rebeccabarlowjordan.com.

Check out fantastic resources on Faith, Family, and Fun at Crosswalk.com!
Want to grow your prayer life? The So Much More Podcast shows you how to create space to be with God. This podcast, hosted by Jodie Niznik, introduces you to two types of scripture experiences: Lectio Divina and Imaginative Prayer. Join our growing prayer community today!