Fun Ways to Celebrate St. Patrick's Day with Your Kids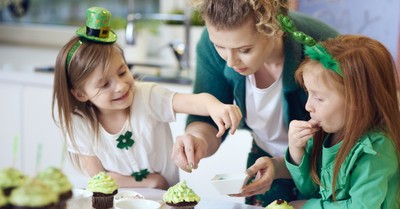 By Annie Yorty, Crosswalk.com
Anyone who knows me for a minute learns that I'm a sucker for parties. As a homeschool mom, I used any excuse to create a celebration. Guess what? St. Patrick's Day is around the corner. Most people associate St. Patrick's Day with leprechauns, shamrocks, and anything Irish. But its origin stems from the life of a real-life, courageous hero of the faith. I encourage you to break from your normal homeschool activities to explore the phenomenal history of this remarkable man.
How would you feel if someone took you as their slave? What would you say and do? Use these thought-provoking questions as the springboard to dive into a rich learning unit on St. Patrick. The dive may be deep or shallow, depending upon your available time or the ages of your children.
Below are activity suggestions to incorporate key subjects into a cohesive, life-changing study of St. Patrick that you can tailor for any academic level.
History
Legends about St. Patrick, the patron saint of Ireland, abound, including one about banishing snakes from Ireland. But most agree on the most significant details of his story. Patrick was born late in the fourth century in Britain, then part of the Roman empire. Though his parents taught him about God, he did not follow God.
When Patrick was about sixteen, raiders kidnapped him and took him to Ireland, where he spent long and lonely hours tending sheep. Like David in the Bible, he thought about God, finally putting his trust in Jesus for salvation. After six years, God gave Patrick a dream about a ship that waited in a port to take him away from Ireland. He escaped his captors and made it to the ship, finally returning home. At home, Patrick studied the Bible to become a priest. Then God gave him another dream. In the dream, a man gave him a letter from the pagan people of Ireland. They asked Patrick to come to them. Patrick obeyed God and went back to the people who had mistreated him. Patrick did not hold a grudge against the people of Ireland. Instead, he shared the gospel and devoted the rest of his life to them. Many people in Ireland believed in God because of Patrick's selfless love.
You may choose to read one of many books that focus on Patrick's ministry. Or you may simply read the narrative I've provided. Either way, be sure to discuss themes of obedience to God, forgiveness, loving enemies, and the power of Jesus' cross.
Symbols
Use free apps on the internet to create a word search, crossword puzzle, or coloring pages with St. Patrick's Day symbols.
Green: The green landscape of Ireland inspires green decorations and clothing on St. Patrick's Day. Some think wearing green brings good luck.
Pinch: If you don't wear green on St. Patrick's Day, you might receive a pinch!
Celtic cross: This cross, designed by St. Patrick, has a circle in the center, which represents the sun. Patrick wanted to remind people that God is the Creator.
Shamrock: Staying green year-round, this plant is Ireland's national flower.
Leprechaun: This fictional elf-like man tries to trick or deceive you. But if you capture him, you may persuade him to tell where he stores his gold.
Rainbow: Leprechauns are rumored to hide their treasure in pots at the end of a rainbow.
Music
Find Celtic music to play for your St. Patrick's Day celebration. This traditional Irish folk music uses pipes, fiddles, and Celtic harps to create a unique sound.
Search for videos of Irish step dancing or clogging. Often, the dancers wear colorful, traditional costumes. If you step along with the video, you can also check off physical education for the day.
For younger children, sing and clap the following words to the B-I-N-G-O song:
There is a color I can say // That represents St. Patrick's Day // G-R-E-E-N, G-R-E-E-N, G-R-E-E-N, // And green is that color.
Geography
Using a world map, help your children to find Ireland. Discuss what type of landmass they see. Find other similar landmasses. Compare its location and size to other places they know.
Print out a coloring page of Ireland for younger children. Ask older children to draw and label a map of the country.
Research facts about Ireland to create a travel brochure.
English
Assign words pertaining to St. Patrick's Day for vocabulary and spelling assignments.
Cut the story of St. Patrick into sentence strips and ask younger children to read them and order them chronologically.
Assign a written essay or PowerPoint about St. Patrick or the day's celebration to evaluate acquired knowledge.
Irish people enjoy a particular type of poem called a limerick. Named after a town in Ireland, it has five lines and a unique rhythm. Find a few on the internet (beware, some are naughty), and share them with your kids. Then work as a group to write your own limericks.
Ask your children to recite limericks for after-dinner entertainment.
Bible
Compare and contrast people in the Bible, such as Jesus, Joseph, and David, with St. Patrick using a Venn diagram or chart.
Ask your children to imagine they are St. Patrick and find Bible verses to comfort or encourage him. Pick a favorite and memorize it.
Study the doctrine of the Trinity. St. Patrick used a shamrock, or clover, to teach the Irish people about God as three Persons in one. He explained that the shamrock has three leaves, but they are all part of one flower.
Look up God's commands about spreading the gospel and discuss where today's missionaries go and what they do.
Arts and Crafts
Cut out and decorate card stock shamrocks. Write or glue printed Bible verses on the shamrocks and display them throughout the house.
Make paper chains with green and white construction paper.
Illustrate your limericks on paper or using a design app such as Canva.
St. Patrick designed the Celtic cross. Design your own cross using paper or clay and explain how it represents God.
Science and Math in the Kitchen (aka Cooking)
Doesn't every celebration need food? Find recipes for a special meal of corned beef and cabbage, potatoes, Irish stew (carrots, cabbage, onions, potatoes, and beef), and Irish soda bread. Then head to the kitchen with your kids and apply weights and measurements, fractions, and kitchen chemistry concepts.
Field Trip
If you live in a part of the country settled by the Irish back in the day, you might be able to attend an Irish parade. Some bigger cities with rivers dye the water green for the day. But keep the kids away from the green beer!
Game: Name Something Green
Supplies: whiteboard, marker, green balloon, category cards, timer, prizes
Divide the group into two teams and assign one scorekeeper. Mark each team's name on the board. The scorekeeper chooses and announces the category card and sets a timer. The teams bop the balloon back and forth. Before swatting the balloon, the team must name a green thing in the assigned category. The scorekeeper writes the words on the board in the appropriate column. The round is over if the balloon falls to the floor before a team names a green item. Tally the number of words for each team. After several rounds, the team with the most points wins. Award the winners with prizes that, naturally, must be green.
Categories: fruits, vegetables, animals, foods, things in nature, things we wear, things in the room, etc. Use your imagination!
How will you celebrate St. Patrick's Day?
Remember, these suggestions are like a buffet where you can choose what works for your family. You might also recruit other parents to organize a homeschool co-op party. Invite grandparents and family friends to a "show and tell" to reinforce the learning.
Influencing the Next Generation of Faith Heroes
God called Patrick to minister to the people in Ireland who had kidnapped and enslaved him. Through Patrick's obedience, the gospel of Christ spread and transformed a country.
You are the God of great wonders! You demonstrate your awesome power among the nations (Psalm 77:14 NLT). When you expose your children to St. Patrick and other heroes of the faith, you strike a life-changing spark in their hearts to follow God wherever He is leading. Imagine how God may use them to demonstrate His awesome power!
Photo credit: ©Getty Images/gpointstudio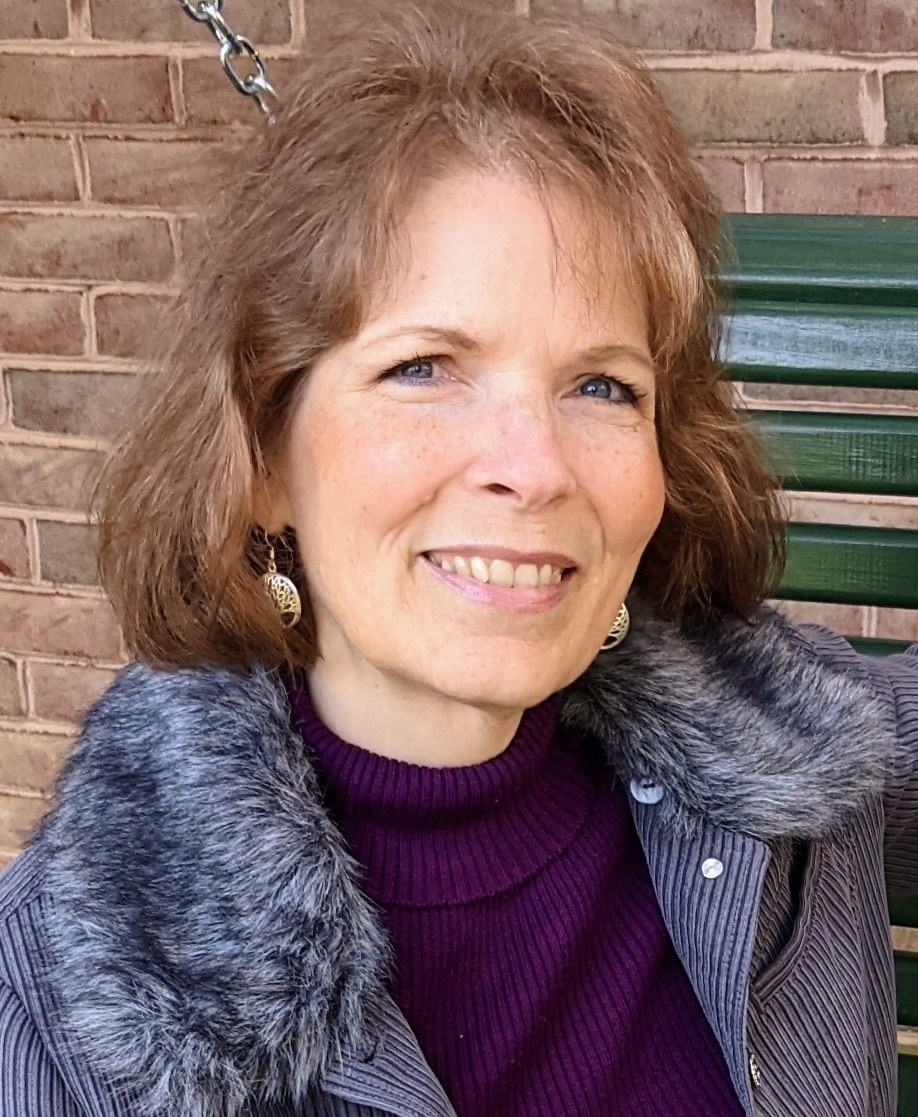 Annie Yorty writes and speaks to encourage others to perceive God's person, presence, provision, and purpose in the unexpected twists and turns of life. Married to her high school sweetheart and living in Pennsylvania, she mothers a teen, two adult children (one with intellectual disabilities), and a furry beast labradoodle. She has written From Ignorance to Bliss: God's Heart Revealed through Down Syndrome. Please connect with her at http://annieyorty.com/, Facebook, and Instagram.