31 Verses and 15 Scriptural Choices to Cultivate Hope during COVID-19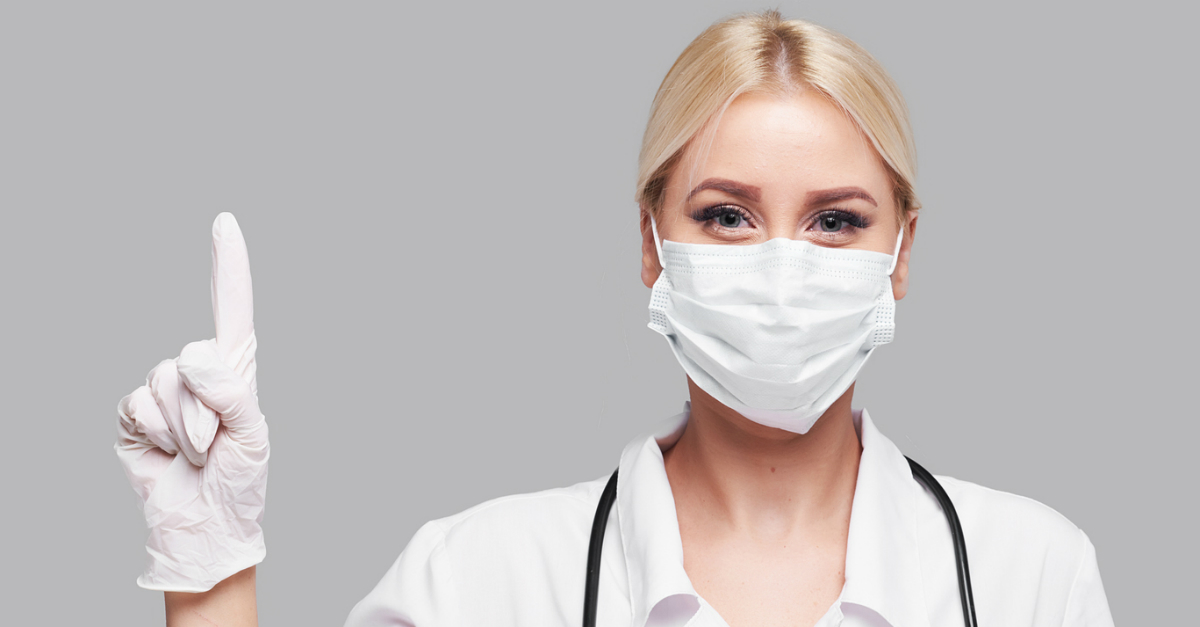 By Dr. David Jeremiah, Crosswalk.com
Throughout the ages, God's Word has been a source of hope in troubled times. Today the coronavirus is creating chaos on a global scale. Its reach is unprecedented in our lifetime.
Yet God's Word remains steady, constant, and true.
Like the North Star, it directs our gaze upward, and it will guide us through these dark days if we keep it in our sight.
You may find it helpful to visit Dr. David Jeremiah's blog to watch the timely message, "Facing Coronavirus."
We know who holds our future, and His Word assures us that He is mighty to save!
May this collection of hope-filled verses, followed by choices we can make (based on scripture) bless you in the days to come.
Photo Credit: ©GettyImages/oshcherban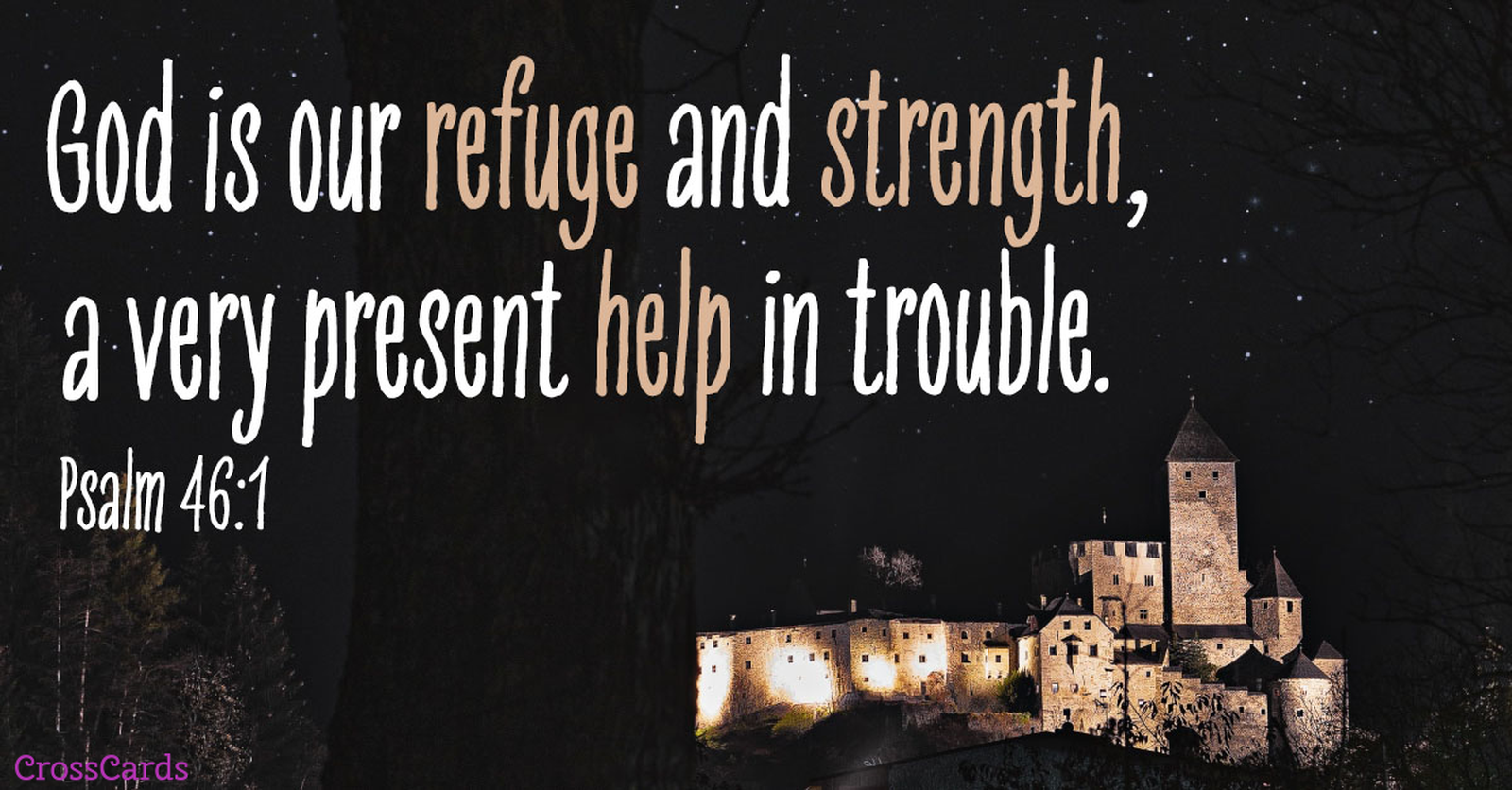 Bible Verses from Psalms for Hope during the Coronavirus Pandemic
1. Psalm 9:9 (NLT)
The Lord is a shelter for the oppressed, a refuge in times of trouble.
2. Psalm 23:1-3
The Lord is my shepherd; I shall not want. He makes me to lie down in green pastures; He leads me beside the still waters. He restores my soul; He leads me in the paths of righteousness for His name's sake.
3. Psalm 29:11
The Lord will give strength to His people; the Lord will bless His people with peace.
4. Psalm 34:10
Those who seek the Lord shall not lack any good thing.
The righteous cry out, and the Lord hears, and delivers them out of all their troubles. The Lord is near to those who have a broken heart, and saves such as have a contrite spirit.
6. Psalm 37:23-24 (NLT)
The Lord directs the steps of the godly. He delights in every detail of their lives. Though they stumble, they will never fall, for the Lord holds them by the hand.
7. Psalm 46:1-2
God is our refuge and strength, a very present help in trouble. Therefore we will not fear.
8. Psalm 91:1-4 (NLT)
Those who live in the shelter of the Most High will find rest in the shadow of the Almighty. This I declare about the Lord: He alone is my refuge, my place of safety; he is my God, and I trust him. For he will rescue you from every trap and protect you from deadly disease. He will cover you with his feathers. He will shelter you with his wings. His faithful promises are your armor and protection.
Photo Credit: ©Crosscards.com/Bethany Pyle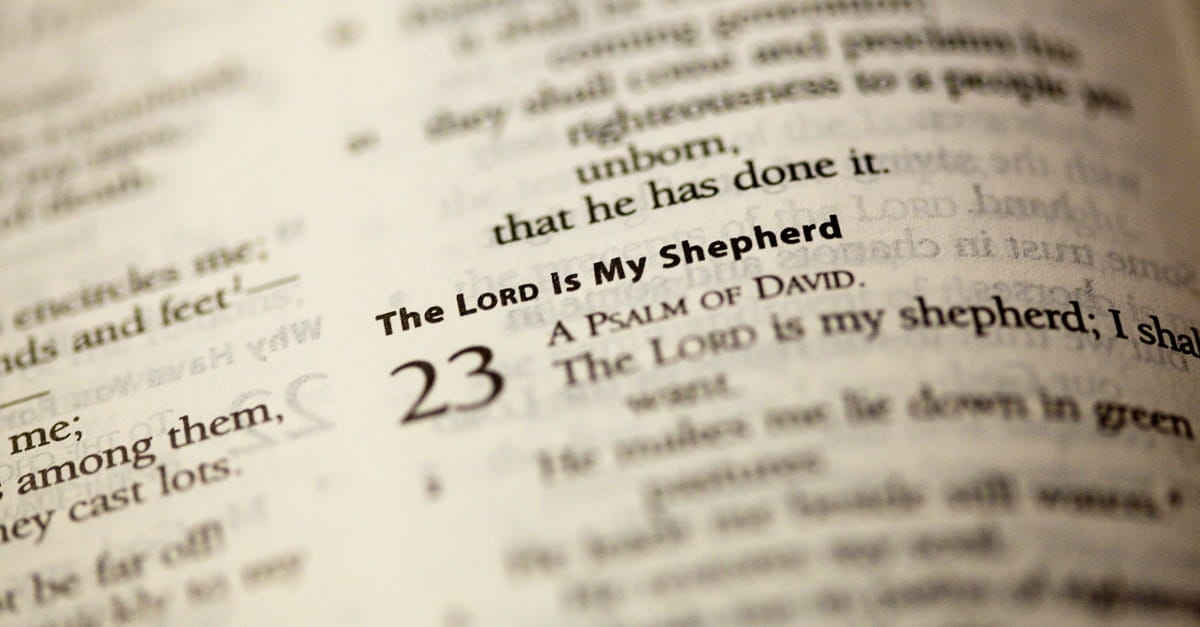 More Bible Verses from Psalms for Hope during the Coronavirus Pandemic
Great peace have those who love Your law, and nothing causes them to stumble.
10. Psalm 121 (NLT)
I look up to the mountains—does my help come from there? My help comes from the Lord, who made heaven and earth!
He will not let you stumble; the one who watches over you will not slumber. Indeed, he who watches over Israel never slumbers or sleeps.
The Lord himself watches over you! The Lord stands beside you as your protective shade. The sun will not harm you by day, nor the moon at night.
The Lord keeps you from all harm and watches over your life. The Lord keeps watch over you as you come and go, both now and forever.
11. Psalm 145:18
The Lord is near to all who call upon Him, to all who call upon Him in truth.
Photo Credit: ©GettyImages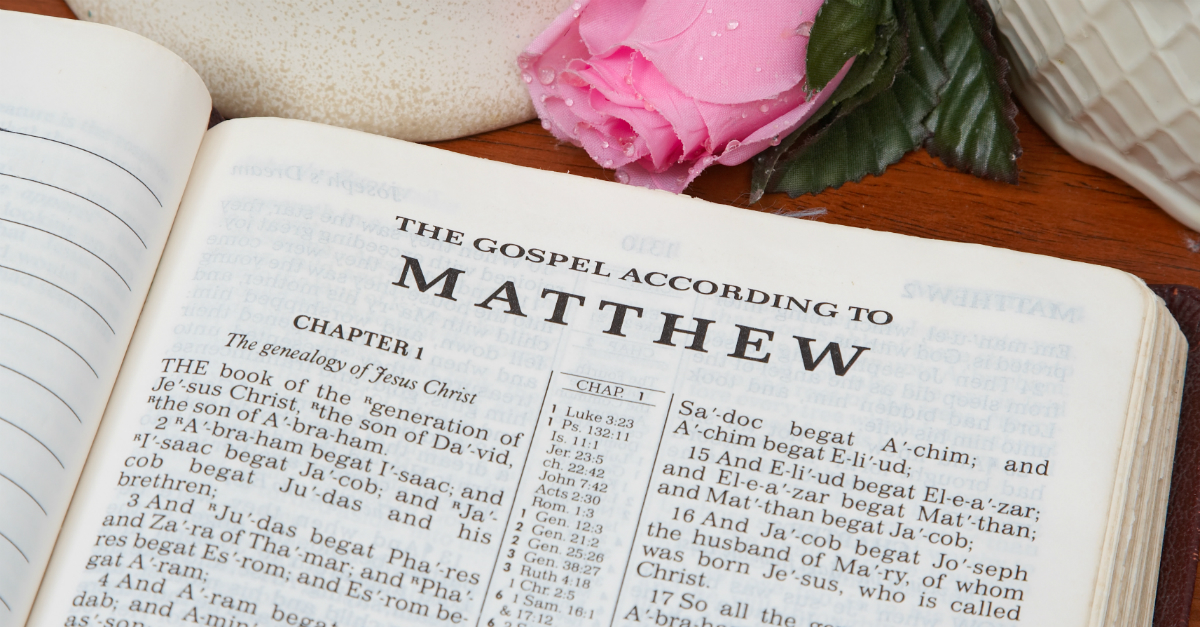 Bible Verses from the Prophets and Gospels for Hope during the Coronavirus Pandemic
12. Isaiah 26:3
You will keep him in perfect peace, whose mind is stayed on You, because he trusts in You.
13. Isaiah 41:10
Fear not, for I am with you; be not dismayed, for I am your God. I will strengthen you, yes, I will help you, I will uphold you with My righteous right hand.
14. Zephaniah 3:17
The Lord your God in your midst, the Mighty One, will save; He will rejoice over you with gladness, He will quiet you with His love, He will rejoice over you with singing.
15. Matthew 5:3-10
Blessed are the poor in spirit, for theirs is the kingdom of heaven.
Blessed are those who mourn, for they shall be comforted.
Blessed are the meek, for they shall inherit the earth.
Blessed are those who hunger and thirst for righteousness, for they shall be filled.
Blessed are the merciful, for they shall obtain mercy.
Blessed are the pure in heart, for they shall see God.
Blessed are the peacemakers, for they shall be called sons of God.
Blessed are those who are persecuted for righteousness' sake, for theirs is the kingdom of heaven.
16. Matthew 6:34
Do not worry about tomorrow, for tomorrow will worry about its own things. Sufficient for the day is its own trouble.
17. Matthew 11:29
Take My yoke upon you and learn from Me, for I am gentle and lowly in heart, and you will find rest for your souls.
18. Matthew 18:20
Where two or three are gathered together in My name, I am there in the midst of them.
19. Matthew 19:26
Jesus looked at them and said to them, "With men this is impossible, but with God all things are possible."
20. Matthew 28:20
"I [Jesus] am with you always, even to the end of the age." Amen.
Photo Credit: ©GettyImages/dvest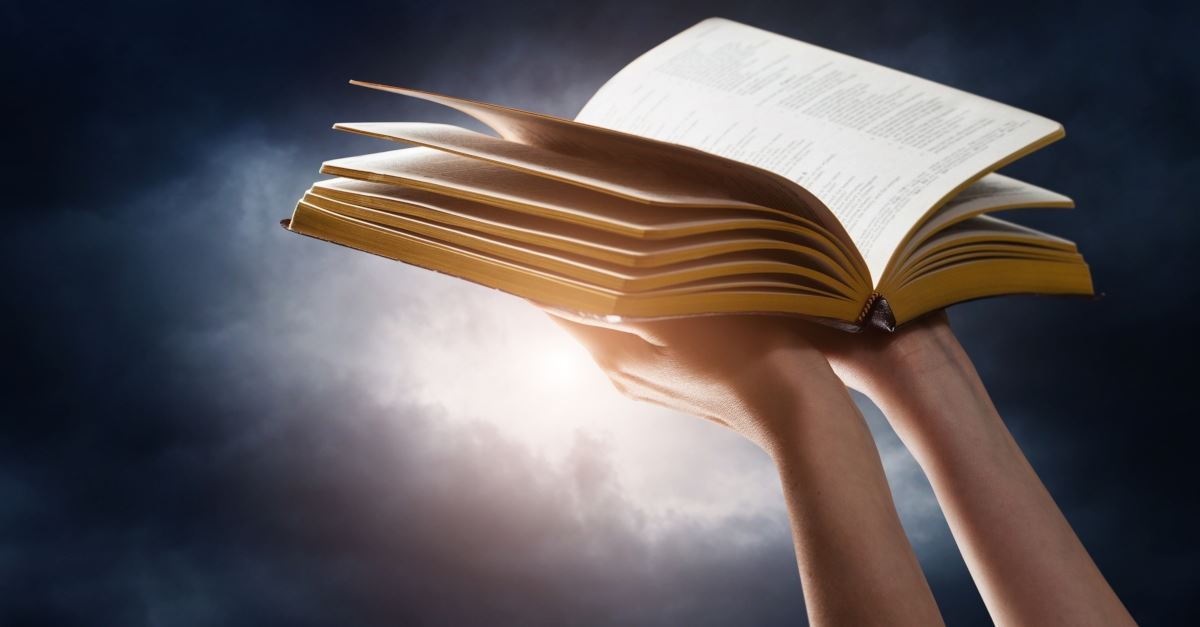 Bible Verses from the Gospels and Letters for Hope during the Coronavirus Pandemic
21. John 14:27
Peace I leave with you, My peace I give to you; not as the world gives do I give to you. Let not your heart be troubled, neither let it be afraid.
22. John 16:33
These things I have spoken to you, that in Me you may have peace. In the world you will have tribulation; but be of good cheer, I have overcome the world.
23. Romans 8:28
And we know that all things work together for good to those who love God, to those who are the called according to His purpose.
24. Romans 8:31-32
If God is for us, who can be against us? He who did not spare His own Son, but delivered Him up for us all, how shall He not with Him also freely give us all things?
25. Romans 8:37-39
We are more than conquerors through Him who loved us. For I am persuaded that neither death nor life, nor angels nor principalities nor powers, nor things present nor things to come, nor height nor depth, nor any other created thing, shall be able to separate us from the love of God which is in Christ Jesus our Lord.
God is able to make all grace abound toward you, that you, always having all sufficiency in all things, may have an abundance for every good work.
27. Galatians 5:22
The fruit of the Spirit is… peace.
Be anxious for nothing, but in everything by prayer and supplication, with thanksgiving, let your requests be made known to God; and the peace of God, which surpasses all understanding, will guard your hearts and minds through Christ Jesus.
29. 2 Timothy 1:7
God has not given us a spirit of fear, but of power and of love and of a sound mind.
30. Hebrews 4:15-16
We do not have a High Priest who cannot sympathize with our weaknesses, but was in all points tempted as we are, yet without sin. Let us therefore come boldly to the throne of grace, that we may obtain mercy and find grace to help in time of need.
31. 1 Peter 1:4-5 (NLT)
We have a priceless inheritance—an inheritance that is kept in heaven for you, pure and undefiled, beyond the reach of change and decay. And through your faith, God is protecting you by his power until you receive this salvation, which is ready to be revealed on the last day for all to see.
Photo Credit: ©GettyImages/4maksym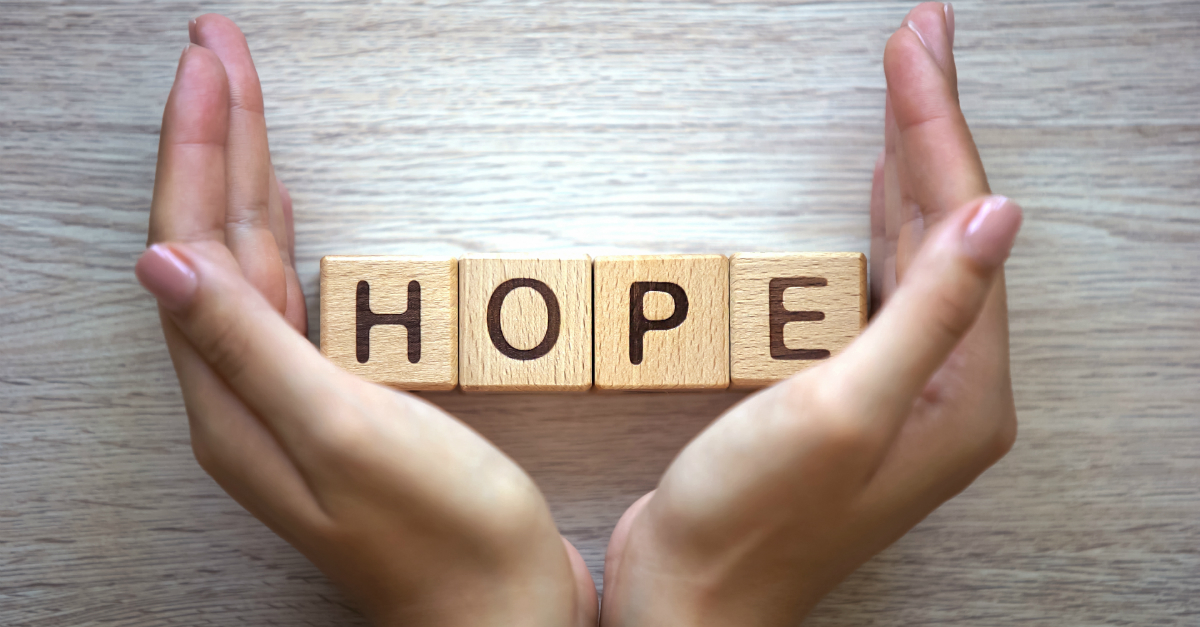 Scripturally Meaningful Choices You Can Make Today
1. Wait on the Lord
Wait on the Lord; be of good courage, and He shall strengthen your heart; Wait, I say, on the Lord!
2. Be Courageous
Be of good courage, and He shall strengthen your heart, all you who hope in the Lord.
3. Seek the Lord
I sought the Lord, and He heard me, and delivered me from all my fears.
The angel of the Lord encamps all around those who fear Him, and delivers them.
4. Call Upon God
As for me, I will call upon God, and the Lord shall save me. Evening and morning and at noon I will pray, and cry aloud, and He shall hear my voice.
5. Trust in the Lord
Trust in the Lord with all your heart, and lean not on your own understanding; in all your ways acknowledge Him, and He shall direct your paths.
6. Rely on the Lord
Do not worry about your life, what you will eat or what you will drink; nor about your body, what you will put on. Is not life more than food and the body more than clothing? Look at the birds of the air, for they neither sow nor reap nor gather into barns; yet your heavenly Father feeds them. Are you not of more value than they? Which of you by worrying can add one cubit to his stature?
7. Be Generous
Give, and it will be given to you: good measure, pressed down, shaken together, and running over will be put into your bosom. For with the same measure that you use, it will be measured back to you.
Photo Credit: ©GettyImages/mototortion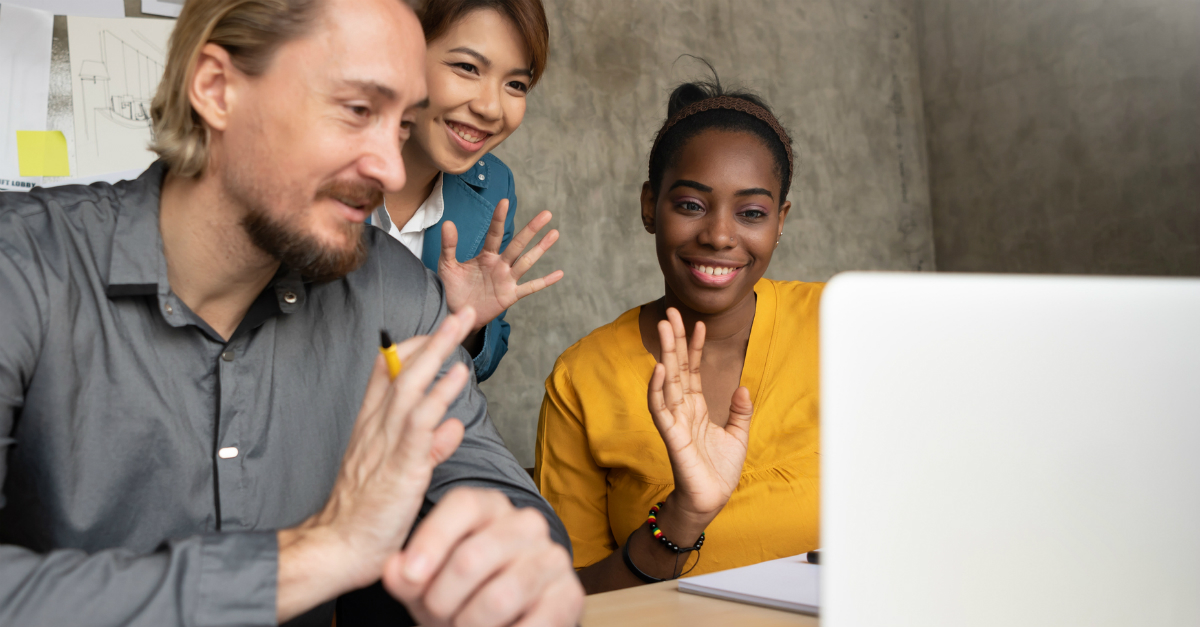 More Scripturally Meaningful Choices You Can Make Today
8. Obey God's Word
The things which you learned and received and heard and saw in me, these do, and the God of peace will be with you.
9. Stay Connected to Christ
I can do all things through Christ who strengthens me.
10. Be Loving and Keep Busy
1 Thessalonians 4:9-11 (NLT)
We don't need to write to you about the importance of loving each other, for God himself has taught you to love one another. Indeed, you already show your love for all the believers throughout Macedonia. Even so, dear brothers and sisters, we urge you to love them even more.
Make it your goal to live a quiet life, minding your own business and working with your hands, just as we instructed you before.
11. Seek God's Wisdom
Let patience have its perfect work, that you may be perfect and complete, lacking nothing. If any of you lacks wisdom, let him ask of God, who gives to all liberally and without reproach, and it will be given to him.
12. Draw Near to God
Draw near to God and He will draw near to you.
13. Spend Time in Confession and Prayer
James 5:16 (NLT)
Confess your sins to each other and pray for each other so that you may be healed. The earnest prayer of a righteous person has great power and produces wonderful results.
14. Maintain Unity in the Body of Christ
Finally, all of you be of one mind, having compassion for one another; love as brothers, be tenderhearted, be courteous; not returning evil for evil or reviling for reviling, but on the contrary blessing, knowing that you were called to this, that you may inherit a blessing. For "He who would love life and see good days, let him refrain his tongue from evil, and his lips from speaking deceit. Let him turn away from evil and do good; let him seek peace and pursue it. For the eyes of the Lord are on the righteous, and His ears are open to their prayers; but the face of the Lord is against those who do evil.
15. Be Virtuous
Be diligent to be found by Him in peace, without spot and blameless.
With answers to more than seventy pressing questions, Answers to Questions About Living in the Last Days offers biblical insights into living with confidence and purpose as we wait for the coming of our Lord. Learn more.
Don't forget to visit Dr. David Jeremiah's blog and watch his message entitled, "Facing Coronavirus."
Photo Credit: ©GettyImages/eggeeggjiew
---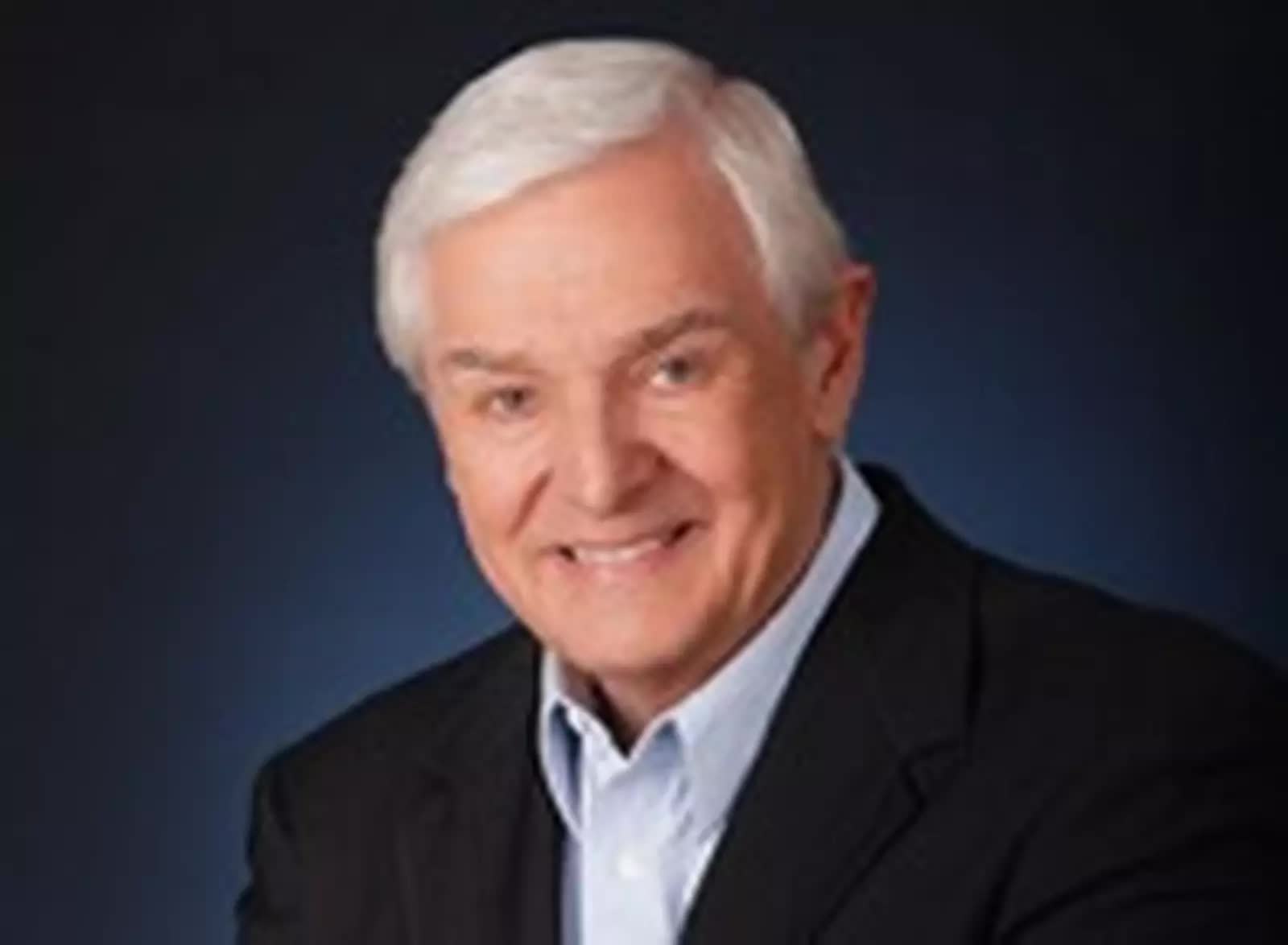 Dr. David Jeremiah is among the best-known Christian leaders in the world. He serves as senior pastor of Shadow Mountain Community Church in El Cajon, California and is the founder and host of Turning Point. Turning Point's 30-minute radio program is heard on more than 2,200 radio stations daily. A New York Times bestselling author and Gold Medallion winner, he has written more than 50 books.