5 Tips for Maintaining a Healthy Independence in Marriage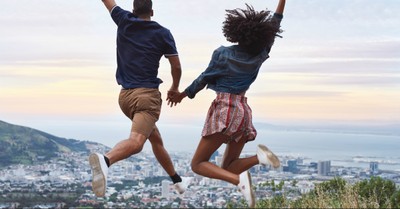 By Rachel Baker, Crosswalk.com
For the majority of our married life, my husband and I have lived out of state from our families. I come from a family where connection and time together as a collective is incredibly important. So, while I enjoy living out of state, I also miss my family. My husband, on the other hand, comes from a relatively small family that doesn't share the same dynamics as my own.
Early on it became apparent that I was going to want to continue traveling to see family on a fairly regular basis, whereas my husband wasn't pining to get home as much as I was. Once we added children into our lives my desire to "get home" only increased.
Soon we found ourselves at a crossroads. It was necessary that we discover what types of freedoms were going to work for us as a couple.
Was it okay that I travel with our children even though my husband wouldn't be able to join? Or conversely, were things like late-night pick-up basketball games still reasonable for my husband to participate in now that we were parents? We needed to find ways to help each other feel like our needs as individuals were being met.
If you are finding yourself at a crossroads, like we were, here are a few suggestions for determining what the right amount of individual independence looks like within your relationship.
Photo Credit: ©GettyImages/Warren Goldswain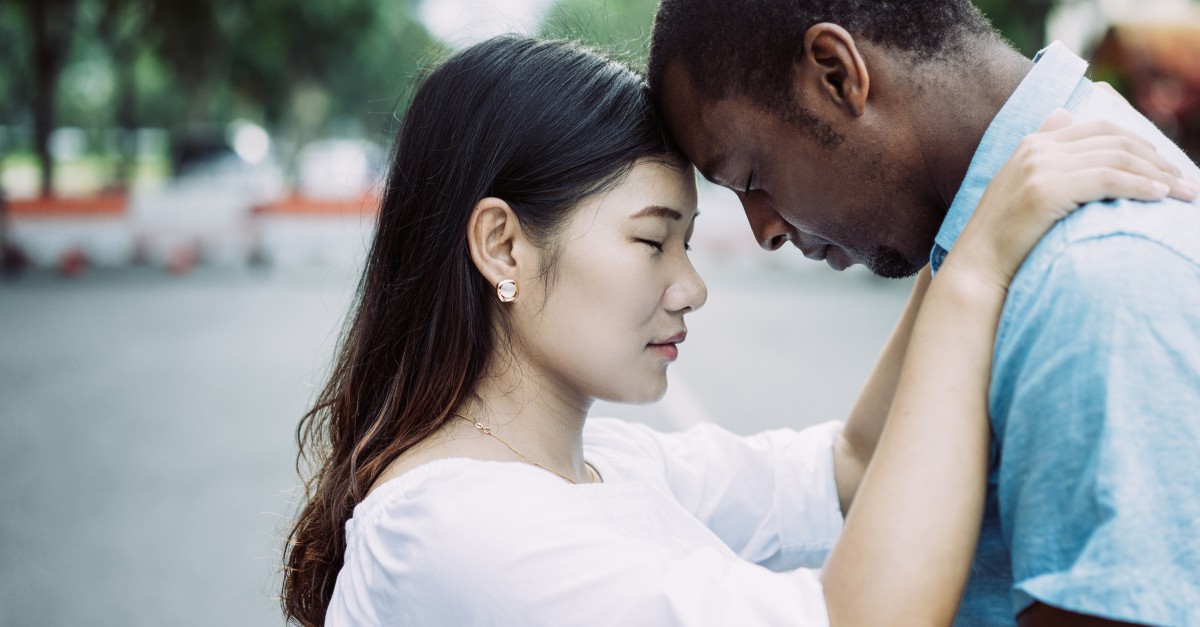 1. Focus on Becoming One and Dependent on One Another
When my husband and I were first married we both took Genesis 2:24 to heart: "Therefore a man shall leave his father and his mother and hold fast to his wife, and they shall become one flesh."
Right after our honeymoon, we packed up what few belongings we had and moved from Southern California to Northern Colorado. We were embarking on our adventure. In some ways uprooting and moving away from family made us feel independent of our families and dependent upon each other. Those early years helped defined us as a couple.
For the first few years of marriage my husband and I didn't get to travel back "home" as much as I wanted to. We both agreed that in the beginning of our marriage it was crucial that we learn to shift from single behaviors to a marriage mentality. In all honesty, it was a lot of work.
It was really hard to figure out marriage in those early years. We fought… a lot. We struggled. But, despite everything, one thing that we had, and never lost, was trust for one another.
Because we have always maintained relational trust we are also able to maintain a healthy level of independence. My husband looks at our independence as a type of dependence on one another.
I know that I can fully depend on my husband, likewise he knows he can depend on me, and because of this we are able to give each other a healthy amount of room to be our own people.
Photo Credit: ©GettyImages/MangoStarStudio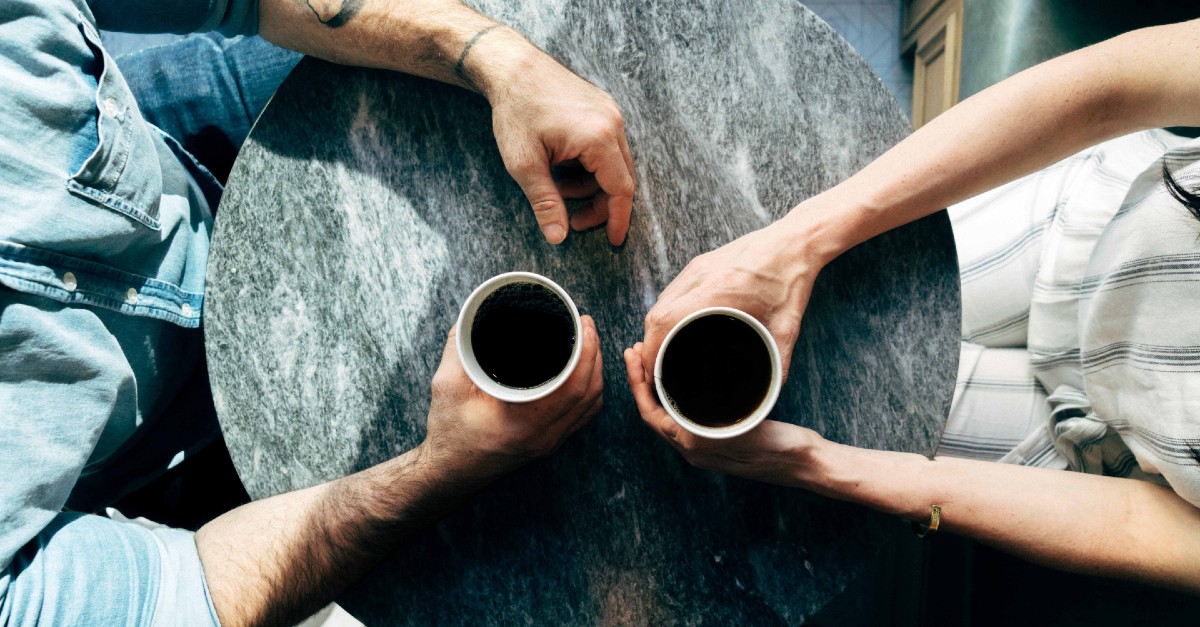 2. Establish Boundaries and Keep an Open Line of Communication
Before we said "I do" my husband and I attended pre-marital counseling sessions. In hindsight, I sincerely wish the materials were more comprehensive.
In the last decade pre-marital counseling has come a long way—I highly recommend that if you are in the serious dating or engagement stage of your relationship that you and your partner pursue pre-marital counseling. I believe it is vital in helping a marriage start off on the right foot.
My husband and I were about four weeks fresh into our marriage when we both realized that we needed to establish boundaries with each other. Establishing boundaries may feel fairly obvious to most, but to us as newlyweds the concept was revolutionary.
The practice of setting boundaries as a couple can yield amazing results. Through communicating our needs to one another we can begin to discover our own personal comfort levels around independence.
Sometimes conversations around boundaries can be difficult and heated. Our first round of conversations circled around this topic were held in the home of our dear friends and marriage mentors.
Several of these conversations ended in tears, but ultimately they were worth it and propelled our marriage towards success.
When things feel off kilter in our relationship sometimes we need to touch back on those boundaries, occasionally we will discover something has shifted and we need to have a conversation. This is normal and healthy.
The more you do this the easier it becomes; my husband and I don't even need our marriage mentors to supervise these conversations anymore!
Photo Credit: ©Unsplash/Joshua Ness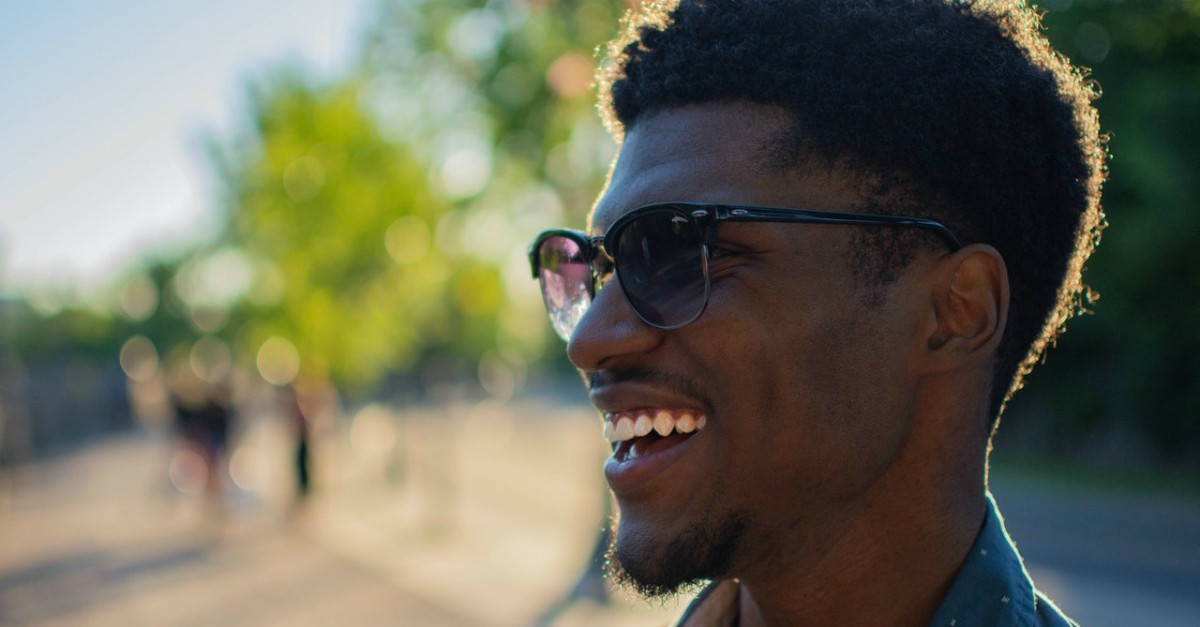 3. Rediscover your Independence at Each Stage of Marriage
When our son was born my heartstrings pulled me home more and more. As I felt the tug to visit family my husband and I realized we needed to reevaluated what was going to work best for our marriage.
We needed to find a sweet spot of sorts where our desire for oneness and our desires for independence intersected. Together, we worked out a schedule that allowed me to go home every summer.
These trips are so healthy for our marriage, but they never would have happened if my husband and I hadn't seen each other's needs.
This reminds me that in our relationships the way towards success and a happy marriage starts with mutual submission. As Ephesians 5:21 prompts us, we must submit to each other in Christ.
Now, taking a trip away from your spouse every summer may not be an option—it may not even be a desire—but taking time for ourselves as individuals is essential to our own health and the health of our relationship.
We need to remember that we are individuals, that God made each of us uniquely and with a purpose. While we do often end up becoming like our spouse in some ways we are not, in fact, our spouse. Our spouses do not want to be married to themselves, they want to be married to us, so we need to remember to take time to be ourselves.
If you have forgotten what "being you" looks like, perhaps now is a great time to rediscover.
Photo Credit: ©Pexels/Jean-Daniel Francoeur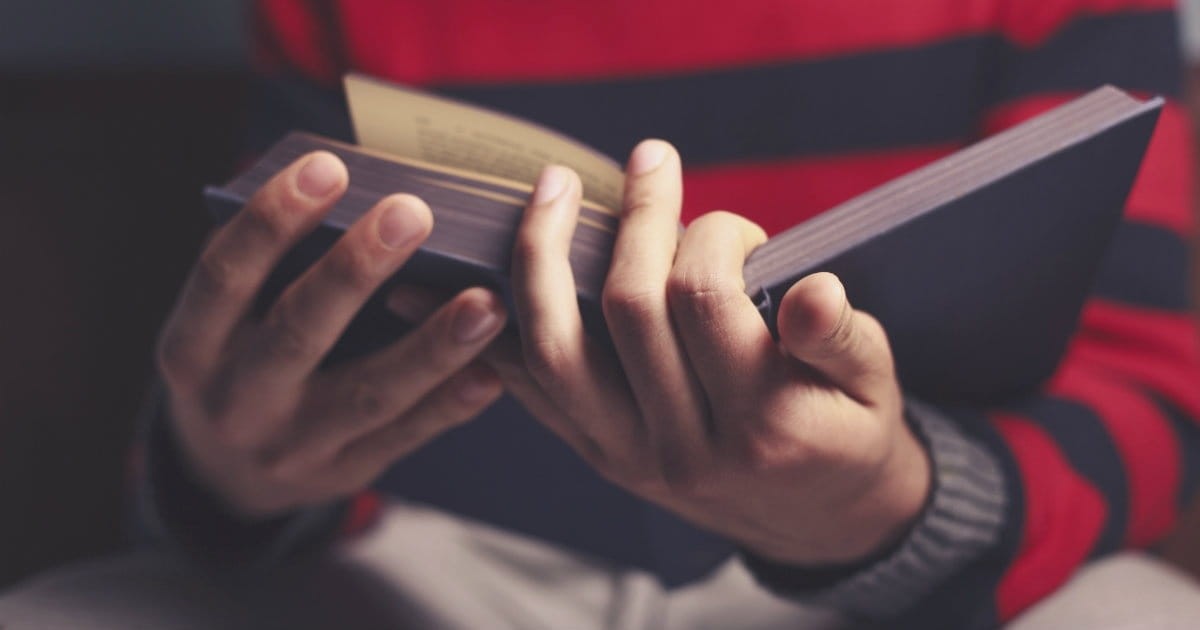 4. Remember That Our Identities Are in Christ
I want my marriage to be eternal. I want to be with my husband forever and ever, but the reality is that every marriage ends. Hopefully, and ideally, our marriages come to a sweet conclusion as we each enter the gates of Heaven.
Ultimately, we all will individually stand at the threshold of Heaven and make an account of our lives. As we think about this we may want to contemplate the words of Jesus in Matthew 22:30 "For in the resurrection they neither marry nor are given in marriage, but are like angels in heaven."
It is helpful to consider that before marriage we were individuals and as much as we want to define ourselves solely as "married" we need to also survey our own personal character and spiritual development.
Who we are as individuals affects our marriages. How we allow God to mold and refine us will also mold and refine our married life. As God continues to do a good work in us and in our spouses it will be reflected in our relationship.
Our identity is in Christ, and so we have freedom in Christ. When approaching the topic of independence in marriage perhaps we need to remember that our freedoms', when firmly rested in Christ, should be used to love our spouse well.
Perhaps we should truly take the words of 1 Corinthians 13:4 "Love is patient, love is kind…" to heart as we consider how to practice independence and how to extend it.
Photo Credit: ©Unsplash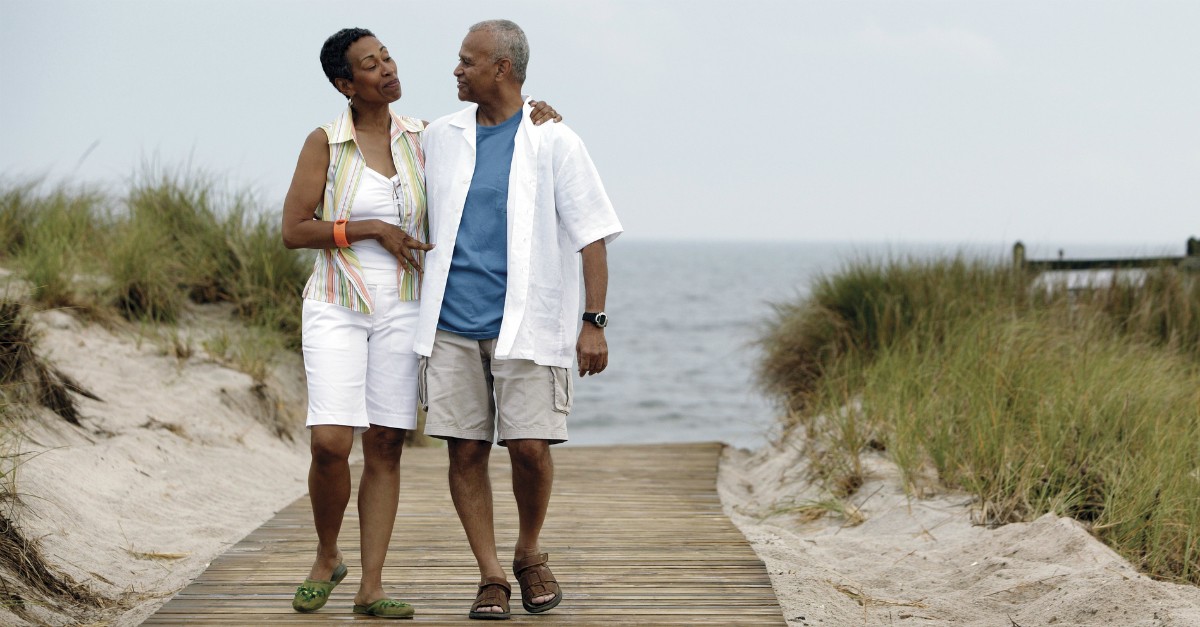 5. Lead Each Other with Devotion
I once met a man who told me that his wife struggled with trust issues. Her struggle to trust had absolutely nothing to do with their marriage, but had been brought into their relationship from past trauma.
This man traveled for work regularly. While he was traveling, he would make a point to check in on his wife throughout the day. He admitted that he didn't call her because he was lonely or necessarily missing her. He called because he knew that doing so gave her peace.
He went out of his way to settle his wife's spirit. He knew trust was her area of struggle and so he went above and beyond "because he could."
Hearing this man's story reminded me of Romans 12:10 "Be devoted to one another…" This man went the extra mile for his wife. He created strength in an area where she was weak and struggling.
When it comes to our own individual independence, we might consider doing the same.
Marriage is not meant to be a shackle, it is meant to be a gift.
Through devotion and mutual submission, we can help our partner grow or develop strength in areas that they struggle. We have the power to lead through acts of devotion. Acts of devotion can help put our partners at ease; they can allow us to relax and rest in our relationships.
Feeling peaceful in our relationship can also allow us to extend trust to our partners, the more trust there is the more space there is for independence.
Finally, when considering our own personal freedoms and the freedoms of our spouses it can be helpful to consider who our spouse was before we married them. Remember that not everything our spouse enjoys is going to be something that we enjoy.
A great example: My husband still loves a game of pick-up basketball and I'm still not all that interested in basketball.
Does that mean my husband should throw in the towel and stop playing? Of course not! He is an individual, and I need to honor his individuality.
Honoring who he is means giving him the freedom to play basketball… but maybe freedom in boundaries because playing basketball until 2am is for single guys! At the end of the day remember to lead with trust.
Photo Credit: ©GettyImages/Comstock Images