6 Male Celebrities You Didn't Know Are Christian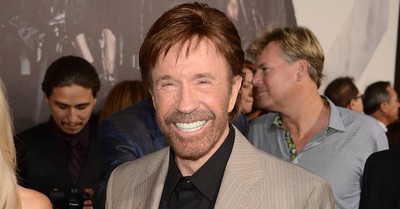 By Cally Logan, Crosswalk.com
Especially in a time when social media has developed an entirely new meaning as a platform of influence, strong voices are an asset to our world. In many ways, those who have been given an opportunity to speak to the masses have a unique gift given by God. The person is not super-human, they are not more important than anyone else, and they are a living human being just like every other person on the planet, but they do have a gift in having an audience. Many living in the sphere of influence have chosen to commit their lives to following Christ, and included below are some that especially strive to glorify Him through their careers, voices, and craft.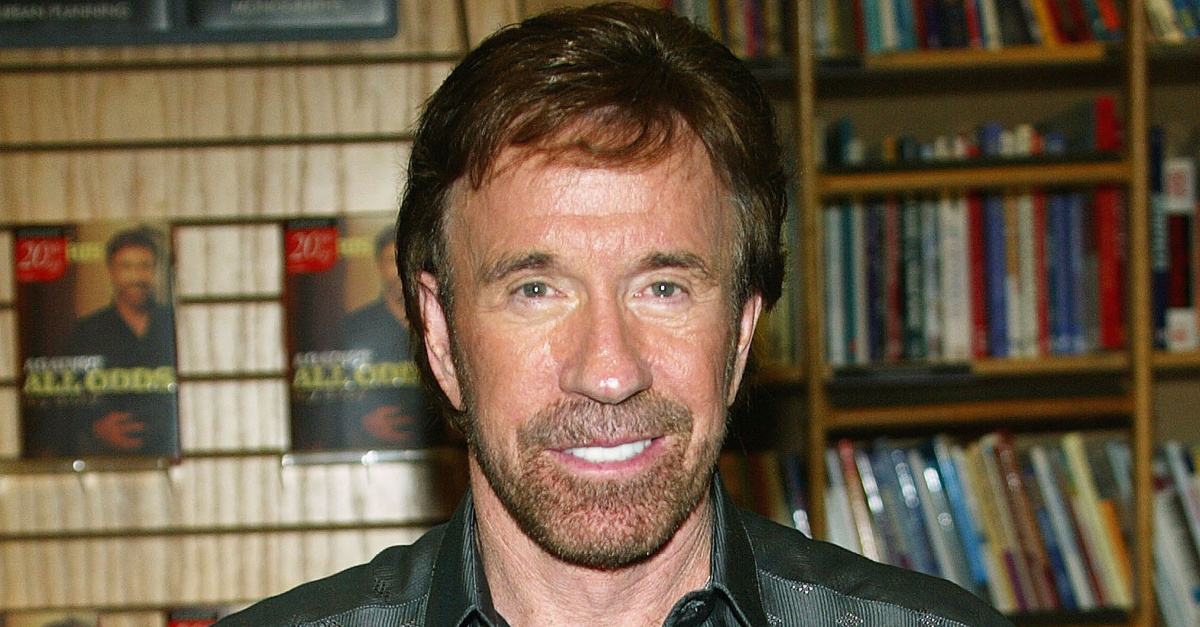 1. Chuck Norris
In pop culture, one of the most famous tough guys- invincible and all-around real-life superheroes- is Chuck Norris, but Chuck chooses to place his faith in God. Born in 1940, Chuck rose to stardom through over 23 films, was the writer and producer of the hit television show, "Walker Texas Ranger," and was a six-time World Karate Champion. His name goes hand-in-hand with what every little boy dreams of growing up to be in strength, courage, and valor. Instead of letting all that praise go to his head, he points to God and is very vocal about his faith. In his book, Against All Odds: My Story, Norris shares, "I had earned millions of dollars over my lifetime," he writes. "I'd been a friend to several presidents, yet all the money in my bank account couldn't help me now…. There was only one person to whom I could turn." Chuck Norris chooses to use his voice, talents, and life to honor God and the extraordinary life God has given him.
Photo courtesy: ©Getty Images/Frederick M. Brown/Stringer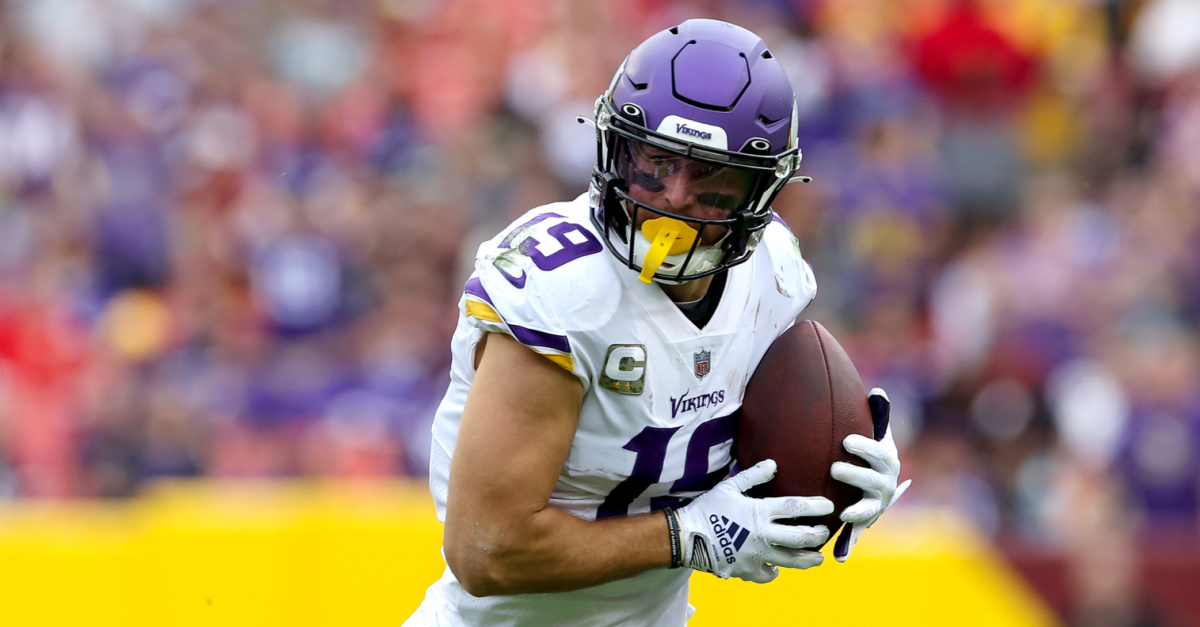 2. Adam Thielen
Adam Thielen has an incredible story of becoming a Minnesota Viking despite being undrafted and unrecruited. Born and bred in Minnesota, he grew up with a wide-eyed wonder of his heroes playing for the beloved Vikings. After a patient and unexpected road, Thielen found himself the Lead Receiver for one of the Midwest's greatest teams. Through his journey, Adam also found comfort in his relationship with God. He shares, "The more you know the Lord, you know He has a vision and a rhyme for everything, you gotta trust it." In his success, he and his family have made efforts to keep consistency on the field and off through the pursuits of following Christ, positivity, and outreach to the community through charity and fundraising. Thielen is proof that there is a mission field within any profession, and sometimes that field includes goalposts.
Photo courtesy: ©Getty Images/Todd Olszewski/Stringer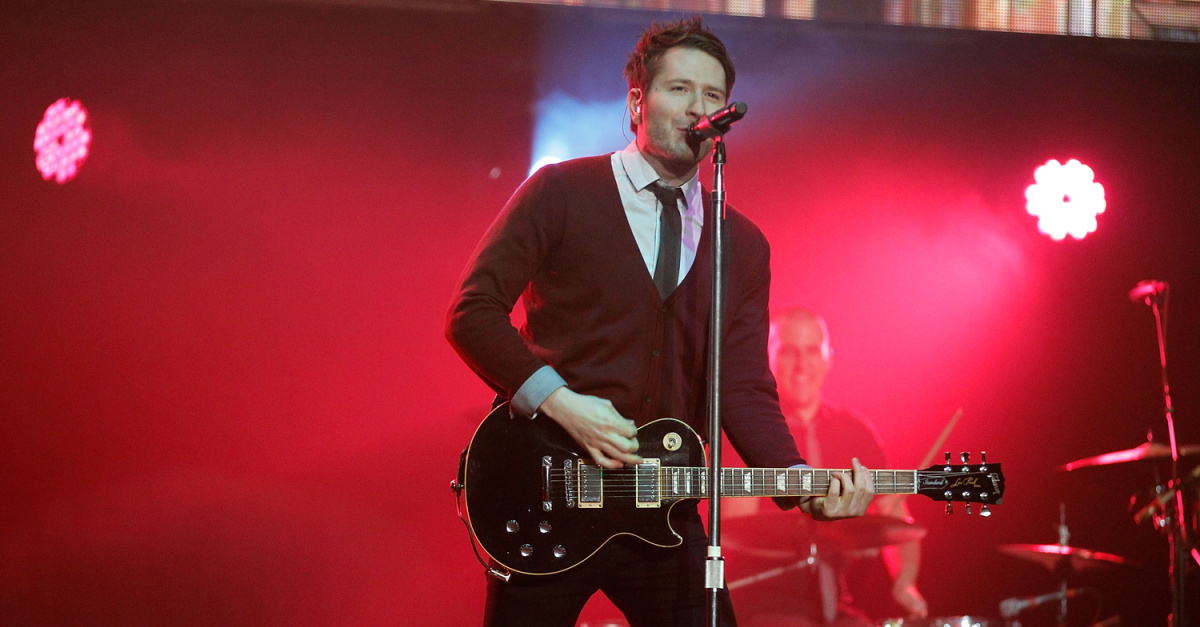 3. Adam Young (Owl City)
Most any millennial will know exactly what song you are referencing if you even begin to hum just the first few seconds of the beloved classic, "Fireflies," but did you know that behind the musical phenomenon that is Owl City is a humble and devoted follower of Christ named Adam Young? Young is a magnificently unique artist in his application of allegory, metaphor, and dynamic usage of our English language throughout his lyrics to share a message of positivity and the hope of Jesus Christ even in the darkest of times. Whether the song you are listening to from Owl City's vast collection is explicitly faith-based or not, what is clear is that the Holy Spirit has filled every note, lyric, and meter of the music. Adam has said in encouragement, "Stay in the Word. The moment you start letting go of that, you're on the road to compromise. Stay grounded, remain pure, keep your eyes fixed on Jesus." Young continues to use his platform as one deeply rooted in the glory and honor of Jesus Christ through his Instagram posts, Twitter account, and interviews. For many, it can be unclear if their banner is for themselves or something greater, but for Young, there is no doubt that he stands firmly for the Lord. He is truly a David after God's own heart.
Photo courtesy: ©Getty Images/Ben Rose/Stringer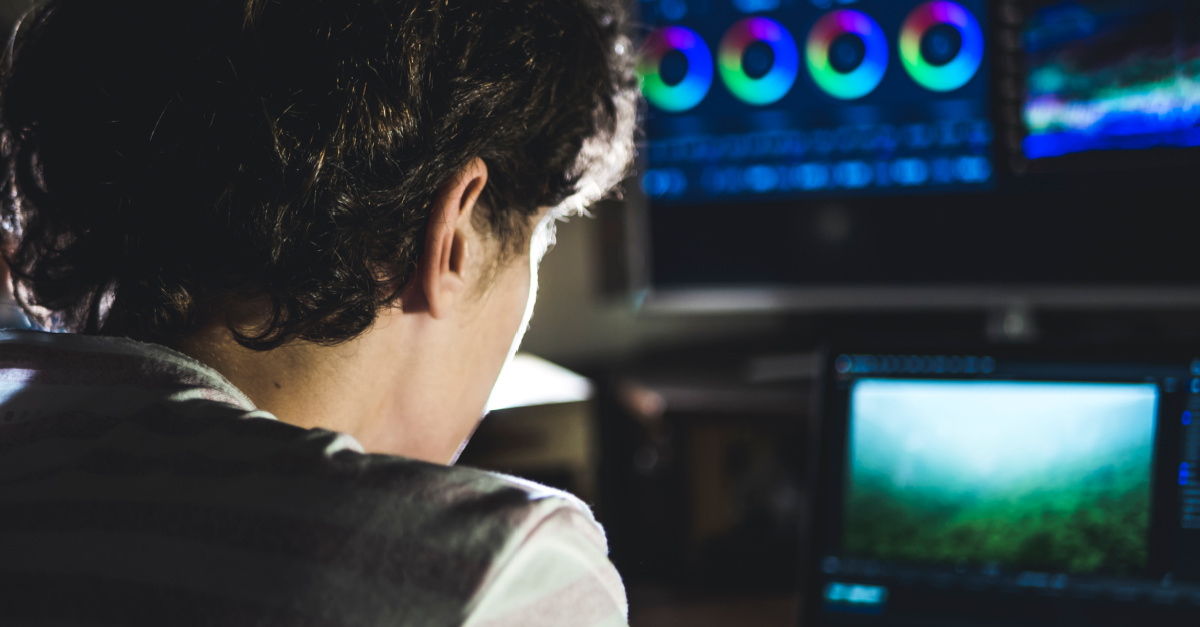 4. Butch Hartman
Many of us will remember the zany and quirky children's show from the late 1990s called "The Fairly Odd Parents," but few of us know the creator and lead artist, Butch Hartman, is a follower of Christ Himself. Butch worked for Nickelodeon through some of the golden days of the children's network and saw much success through not only "The Fairly Odd Parents" but other shows such as "Danny Phantom." Currently, Hartman has retired from Nickelodeon to focus on creating a faith-based children's program called "The Garden" cartoon, and he has an illustrated Children's Bible coming out in Spring 2023. He uses his TikTok and Instagram to showcase his talents in illustration, animation, and share devotionals he is reading and learning through the Word of God weekly.
Photo courtesy: ©Getty Images/Михаил Руденко, this is a stock image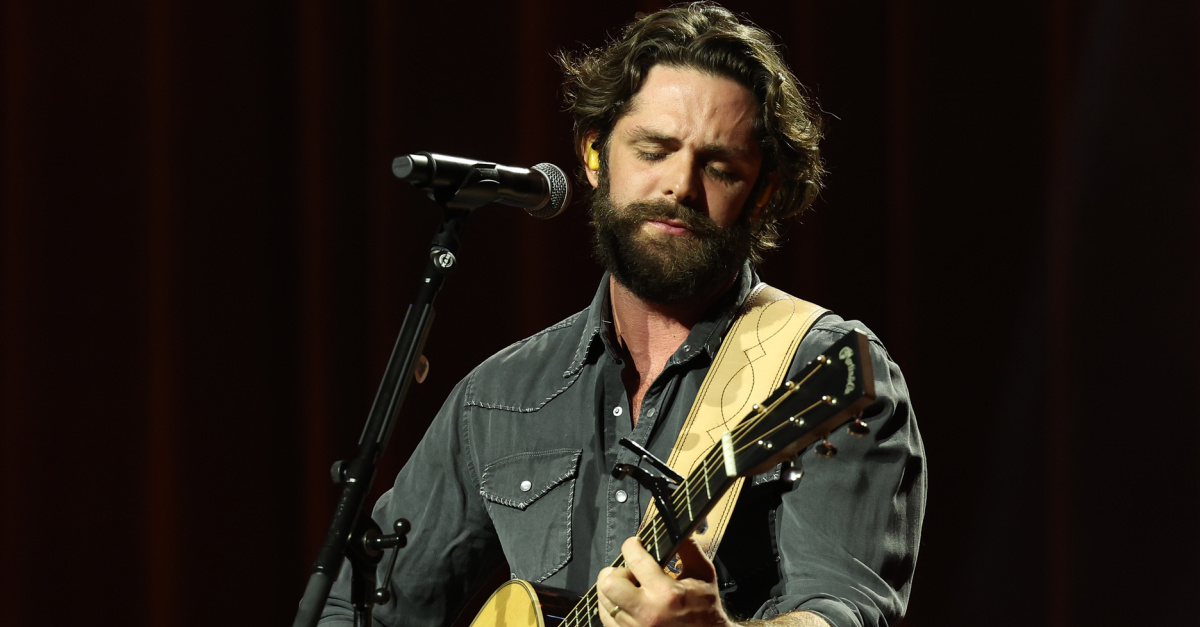 5. Thomas Rhett
To no surprise, much of the heart of Country Music is one of faith, and Thomas Rhett is a prime example of a country artist who is pro-Kingdom. The son of Rhett Akins, Thomas Rhett learned from a young age what it meant to be a country star. His parents made efforts through his upbringing to inspire him to lead a life pursuing Christ. Through his wife's book, Live in Love, their story is shared of the winding road God had for them in their coming together as a couple, Thomas Rhett's career, and the adoption of their oldest daughter. Currently, Rhett uses his presence on social media and in the music industry as a whole to speak out and live a life after Christ authentically.
Photo courtesy: ©Getty Images/Terry Wyatt/Stringer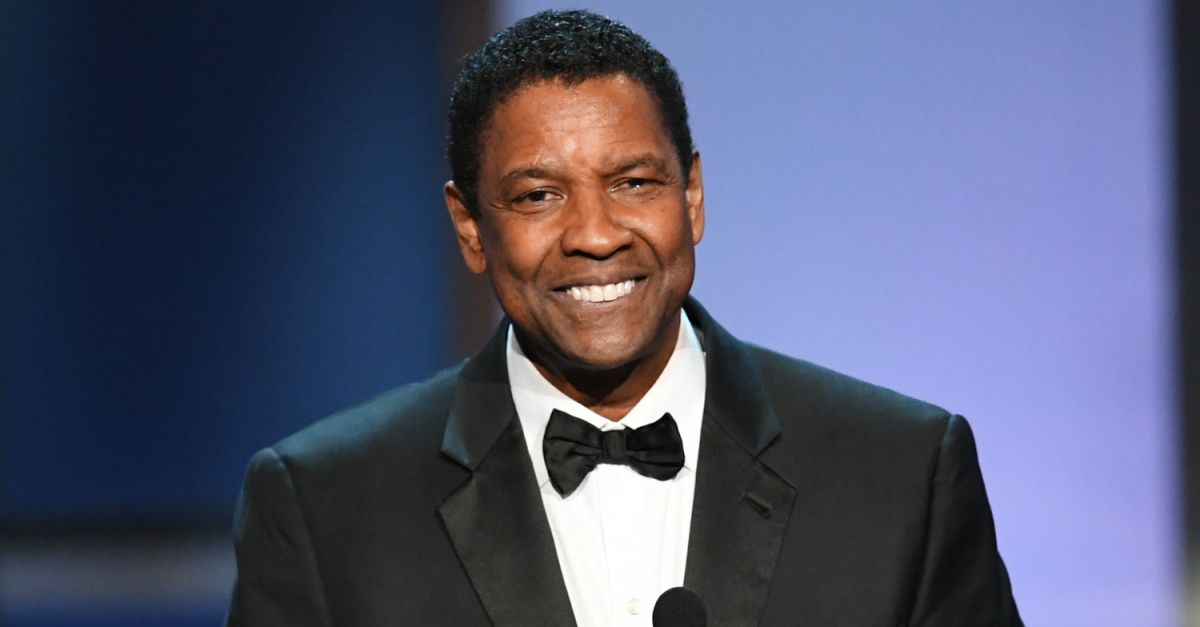 6. Denzel Washington
Hollywood is often a place synonymous with darkness, but there are still many courageous actors and actresses seeking to be a light in a dark place. One of those is Denzel Washington. Washington is known for his exceptional ability on screen, but he seeks to inspire those around him off-screen as well. In a 2021 interview, he shared of his faith, "I try to make sure I try to put God first in everything. I was reading something this morning in my meditation about selfishness and how the only way to true independence is complete dependence on the Almighty." Washington also seeks to be the hands and feet of Christ by helping those around him achieve their dreams and providing them with opportunities that would not have been available otherwise. Washington is a strong voice for the Kingdom that Hollywood and much of the film industry desperately needs and is proof that there are lights in La La Land.
Photo credit: ©Getty Images/Kevin Winter/Staff
It is the Lord Who can set a man in a position and just as quickly bring him down. There is nothing about these men that makes them any different than the random Joe walking down the street, but even for those who are seemingly "normal," each person on this planet has the potential to use their voices for the Kingdom and the glory of God. Sometimes it looks like offering a kind word of encouragement, and other times the Spirit may lead a man to be more outspoken, but we can all glean that each of us has a platform in a way, but it is who we use it for that is most important.
Related:
6 Female Celebrities Who Openly Follow Christ
Sources:
https://www.azquotes.com/quote/1022154
Photo credit: ©Getty Images/Jason Merritt/Staff
Cally Logan is an author and US History teacher from Richmond, Virginia. In her free time, she enjoys mentoring youth and spending time in nature. She is the author of Hang on in There, Girl! and Dear Future Husband: A Love Letter Journey While Waiting for God's Best. Check her out on Instagram and Twitter, @CallyLogan and TikTok Cally_Logan.
Related podcast:
The views and opinions expressed in this podcast are those of the speakers and do not necessarily reflect the views or positions of Salem Web Network and Salem Media Group.
So when sin is not being confronted, or even viewed as sin at all, it's time to address it with the hope of gently helping to restore believers caught in its web. Here are 10 sins that often go overlooked in Christian community.
Stock Footage & Music Courtesy of Soundstripe.com Thumbnail by Getty Images