4 Hopeful Prayers for Restoration from Natural Disasters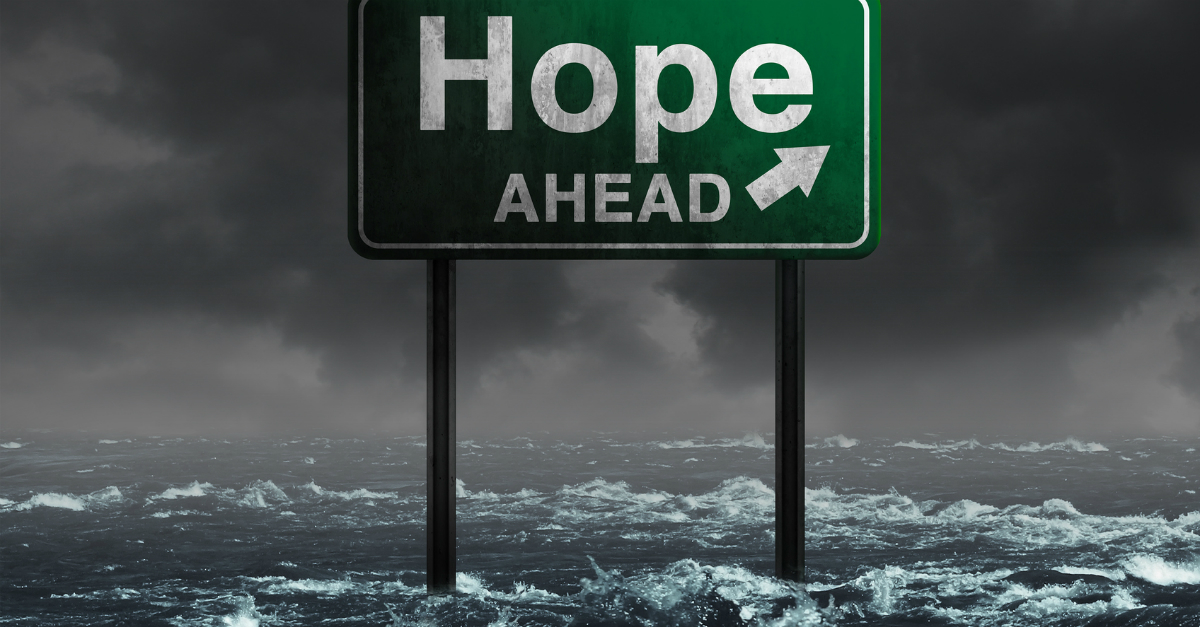 By Hope Bolinger, Crosswalk.com
It seems we cannot pass a day without hearing of a natural disaster destroying homes, taking lives, and devastating entire cities or lands. Being at the mercy of natural forces, we can often feel scared or distraught when facing natural disaster.
In the midst of stressful storms and natural disasters—and the fear that grips us—we can still rely on a God who has been in the middle of storms before when he walked the earth (Matthew 8:23–27).
No matter what natural disasters we see on the news, how much our family or friends have been affected, or whether we're weathering the phenomena of nature ourselves—we can turn to the Lord and pray for restoration and hope during these times of upheaval and anxiety.
For courage during disaster, or peace to withstand disasters to come, we can lift these four following prayers to heaven:
Photo Credit: ©GettyImages/wildpixel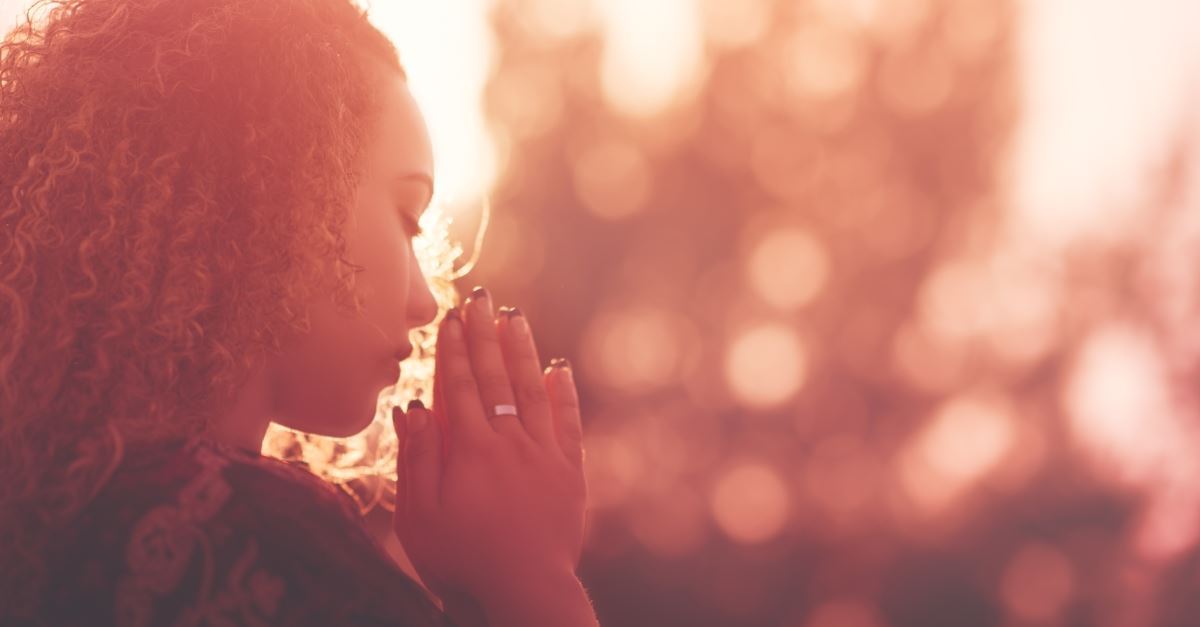 1. Prayer for Those We Don't Know Who Are Experiencing or Recovering from a Natural Disaster
Lord, I pray for your peace and protection over those who have experienced a natural disaster or those who are currently experiencing one. Please grant them peace and protection amidst the storm, like when you calmed the raging storm out to sea (Mark 4:35–41).
God, even the winds and waves obey your voice. I pray that those who are experiencing a natural disaster who don't know your name may learn how great a name it is, and find rest and solace in salvation that only comes from you.
I also pray for the relief efforts in those areas which have experienced a natural disaster. May churches swing open their doors to the needy and provide meals and comfort to those who have lost much. May people see the light of your love from those who seek to help those in dire need now.
Luke 8:22-25
"One day Jesus said to his disciples, "Let us go over to the other side of the lake." So they got into a boat and set out. As they sailed, he fell asleep. A squall came down on the lake, so that the boat was being swamped, and they were in great danger. The disciples went and woke him, saying, "Master, Master, we're going to drown!" He got up and rebuked the wind and the raging waters; the storm subsided, and all was calm. "Where is your faith?" he asked his disciples. In fear and amazement they asked one another, "Who is this? He commands even the winds and the water, and they obey him."
Photo Credit: ©GettyImages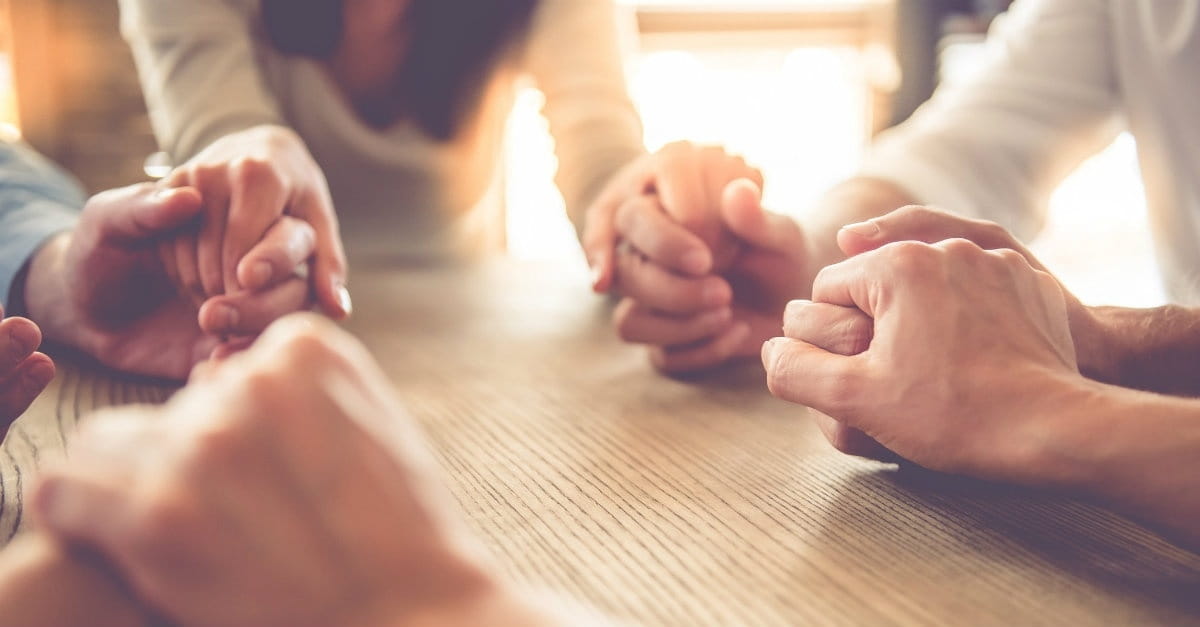 2. Prayer for Those Experiencing Anxiety Due to a Natural Disaster
Lord, as humans, we can often worry when control slips from our fingertips. Nothing can feel as though we have such little control more than when we experience a natural disaster.
Remind us that you are all-powerful and have a plan for our lives, even when we lose much to the forces of the natural world.
Let us remember what it says in Isaiah 54:10 that even though the mountains may crumble that your love and covenant of peace cannot be taken away.
No power of this world or beyond can ever separate us from your love and your plan, so now, we cling to you. Give us peace, calm our anxiety, and remind us of your faithfulness during this scary and uncertain time.
Jesus, you care for the sparrows and know the number of hairs on our heads. How much more will you be with us during a natural disaster?
Isaiah 54:10
"Though the mountains be shaken and the hills be removed, yet my unfailing love for you will not be shaken nor my covenant of peace be removed," says the LORD, who has compassion on you."
Photo Credit: ©GettyImages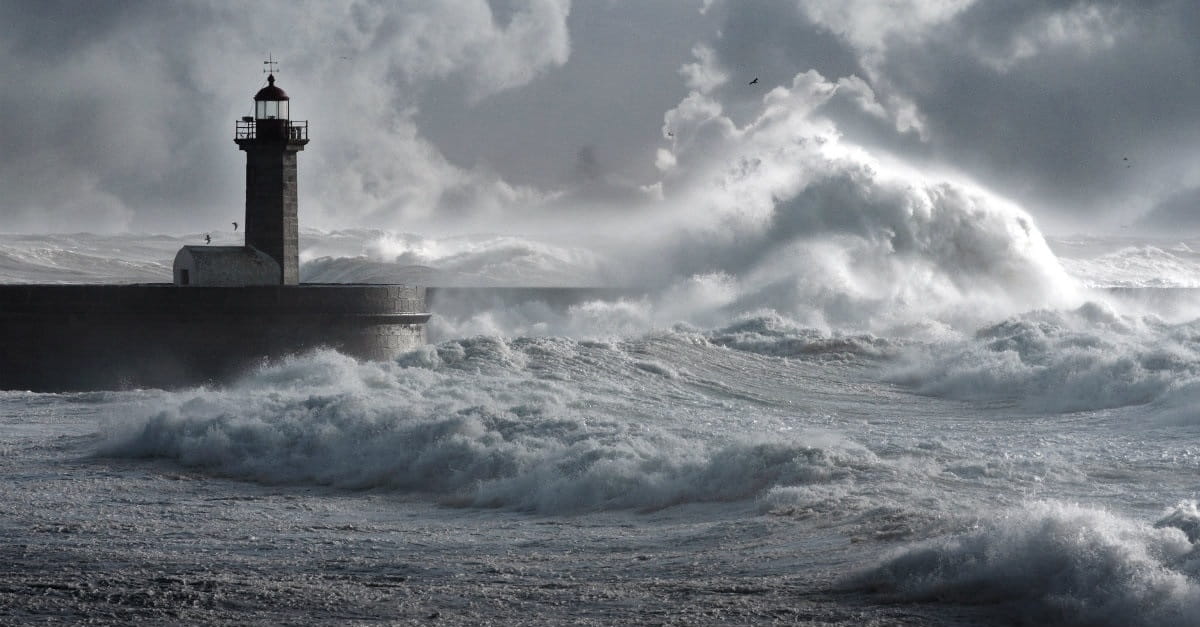 3. Prayer for Family and Close Loved Ones Experiencing a Natural Disaster
God, I stand before you helpless and earnestly seeking you as my family is experiencing or has recently experienced a natural disaster. I pray over Psalm 57:1-2, that my family and close loved ones may find protection underneath the shadow of your wings until the storm passes.
I know you have the power to calm storms, restore lives, and heal what has been broken. Please be with my loved ones now. Allow me to provide encouragement and comfort from afar and give them the peace they need that I know can only come from you.
Allow me to travel safely to them, if I am able, to help them recover and heal. And if I cannot get to them in a timely manner, provide them with relief efforts and surround them with friends and family who can help come to their aid in their great time of need.
Psalm 57:1-2
"Be merciful to me, O God, be merciful to me, for in you my soul takes refuge; in the shadow of your wings I will take refuge, till the storms of destruction pass by. I cry out to God Most High, to God who fulfills his purpose for me."

Photo Credit: ©GettyImages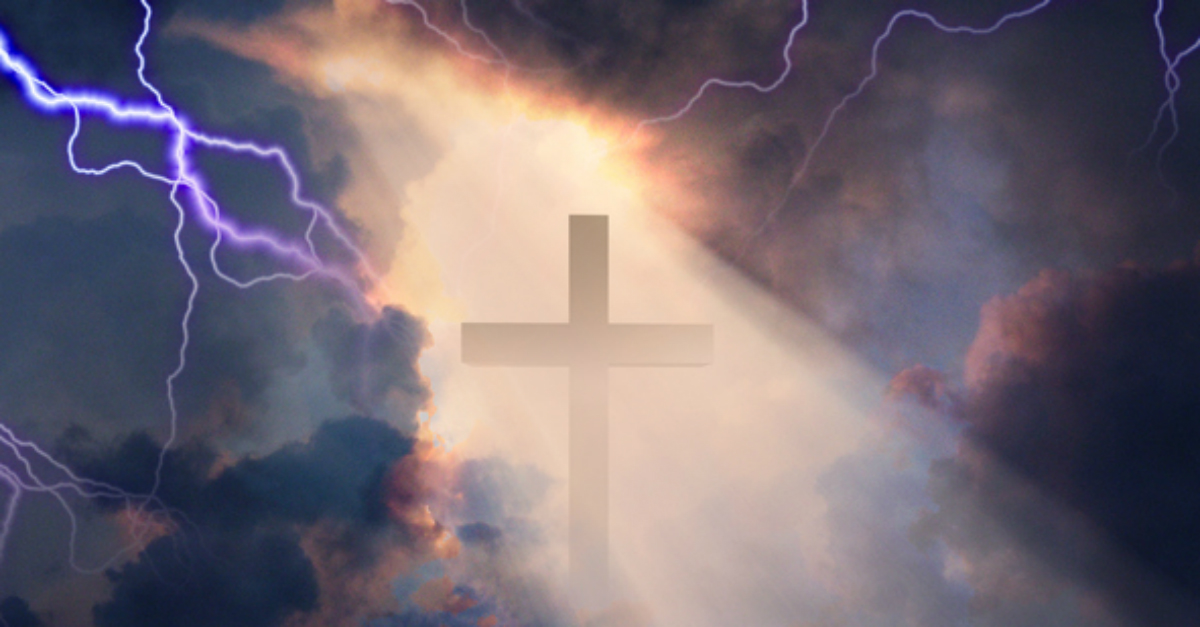 4. Prayer for Personally Experiencing a Natural Disaster
God, I am at the mercy of the wind and the waves. I have seen terrible acts of nature and feel helpless, out of control, and in great need of comfort and peace.
Right now, I need encouragement and rest that I know can only come from you. Remind me of what the prophet Isaiah says in Isaiah 54:11-12, that no matter what natural disasters I may experience, that you have the power to help me heal and rebuild.
Remind me of Job and how he experienced a great deal of suffering. And yet, you did not leave him. In the end, you restored him and made his cup overflow with blessings and joy.
For now, I need you to sit beside me and wait with me as I get well and recover. I know that healing doesn't always come immediately, but that you will continue to bless, comfort, and restore me until I can stand again.
I pray for those around me who have also been affected. As I recover, open my eyes to how I can be a light and help others in the midst of this tragedy. Let them see you through me, and I pray for your guiding hands over the relief efforts that are coming into my city.
Isaiah 54:11-12
"Afflicted city, lashed by storms and not comforted, I will rebuild you with stones of turquoise, your foundations with lapis lazuli. I will make your battlements of rubies, your gates of sparkling jewels, and all your walls of precious stones."
Remember, through any natural disaster, knowing this about your faith will sustain you:
Photo Credit: ©GettyImages/BestDesigns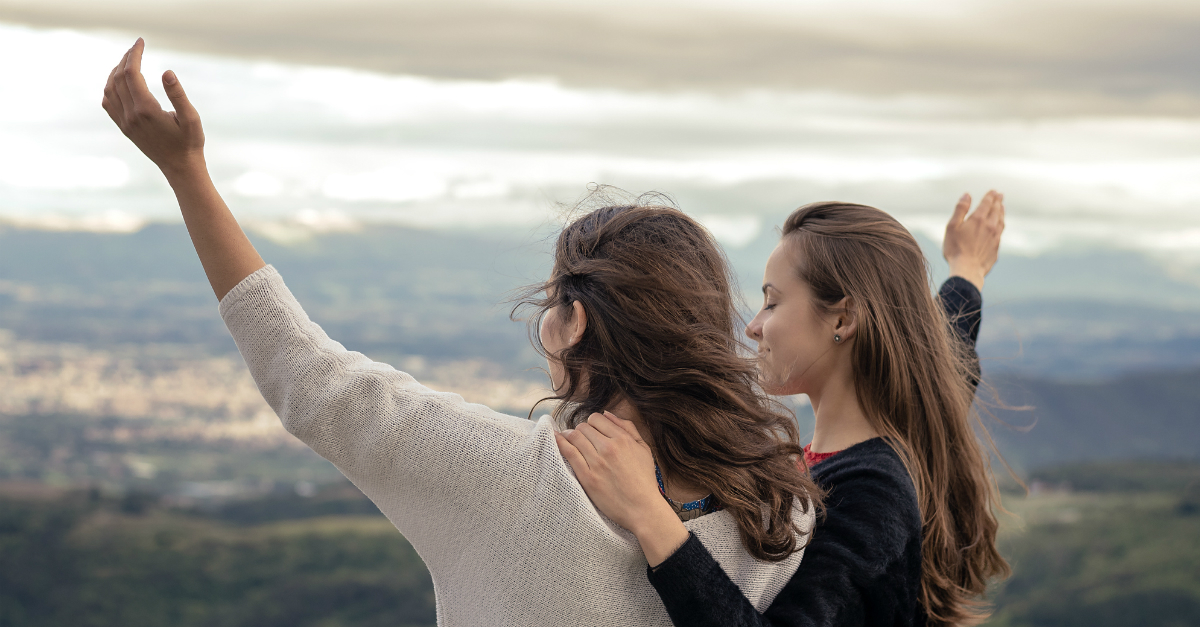 God Gives Strength to Rise
God does not forget us in the midst of great tragedy. Instead, he sits with us during the most difficult moments and helps us to rise again.
Whether you have a friend, a family member, or even have experienced a natural disaster yourself, turn to the Almighty who holds you in his arms and protects you underneath the shadow of his wings.
In the end, the earth will experience no natural disasters and God will make everything right. But for now, we rest in the comfort of knowing God still has a wonderful plan for our lives, and no natural disaster can even come close to matching the power of our powerful God.
Photo Credit: ©GettyImages/Simon Lehmann
---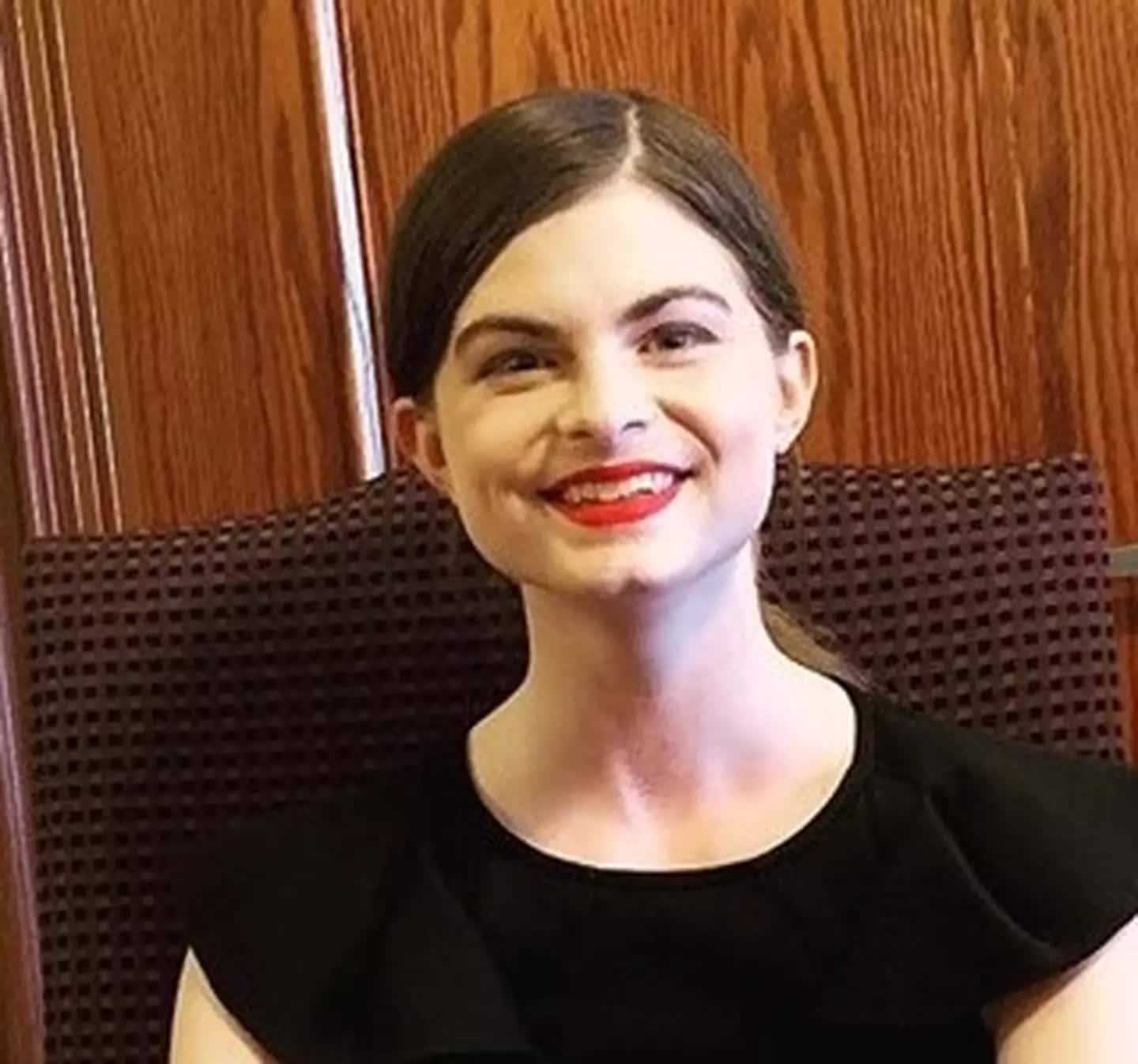 Hope Bolinger is a literary agent at C.Y.L.E. and a graduate of Taylor University's professional writing program. More than 500 of her works have been featured in various publications ranging from Writer's Digest to Keys for Kids. She has worked for various publishing companies, magazines, newspapers, and literary agencies and has edited the work of authors such as Jerry B. Jenkins and Michelle Medlock Adams. Her column "Hope's Hacks," tips and tricks to avoid writer's block, reaches 6,000+ readers weekly and is featured monthly on Cyle Young's blog. Her modern-day Daniel, Blaze, (Illuminate YA) released in June, and they contracted the sequel Den for July 2020. Find out more about her here.