Who Were the 12 Apostles?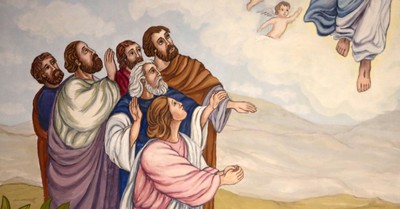 By Anna Oelerich, Crosswalk.com
Who Were the 12 Apostles?
As Jesus was launching His three-year mission to reveal His father and call people to faith, He chose 12 men to be His disciples). These would prove to be his closest followers, who were sent out as apostles to share the good news of the kingdom of God. The number of men was significant, as it reflected the 12 tribes of Israel that God called out to be His people.
Where Does the Bible List the 12 Apostles?
After the death of Judas Iscariot, Acts 1:13 lists the names of the remaining eleven apostles:
1. Peter (formerly Simon)
2. John
3. James
4. Andrew
5. Philip
6. Thomas
7. Bartholomew (also known as Nathanael)
8. Matthew
9. James, son of Alphaeus
10. Simon, the Zealot
11. Judas, son of James (also known as Thaddeus)
Acts 1:15-26 shares how these eleven followers chose Matthias, who became Judas Iscariot's successor. This group of 12 men creates the standard group of 12 apostles, before the last addition of Paul.
Why Is Paul Considered An Apostle?
Paul, formerly called Saul, repeatedly refers to himself as an "apostle of Christ" (Romans 1:1, 1 Corinthians 1:1, 2 Corinthians 1:1, Ephesians 1:1, Colossians 1:1, 1 Timothy 1:1, Titus 1:1, 1 Peter 1:1, 2 Peter 1:1). Since he was not chosen with or traveled with the original twelve disciples, many ask why Paul received this title. This can be clarified by examining the difference between disciples and apostles. Per the Holman Bible Dictionary, the word disciple "normally referred to an adherent of a particular teacher or religious/philosophical school," while apostles "represents the one sending and has authority to represent the sender in business, political, or educational situations."
In other words, Paul was not a student of Jesus during His earthly ministry, nor was he present when Jesus announced the Great Commission. However, he was still called by the Lord. After His resurrection, Jesus appeared to Paul and called him to bring the good news of the gospel to the Gentiles (whereas the other apostles were originally called to preach to the Jews).
What Happened to the 12 Apostles?
Stories and legends about the apostles' deaths are less reliable than we know about Jesus' death and resurrection. Regarding this lack of substantial detail, author and theology professor Sean McDowell writes, "This may come as a disappointment to some, but… what is critical is their willingness to suffer for their faith and the lack of a contrary story that any of them recanted."
According to tradition and the New Testament writings, this is what is believed to have happened to each.
Fast Facts about the Apostle Peter
Missionary Travels: Samaria, Lydda, Joppa, Caesarea, modern-day Turkey
Martyrdom: Crucified around 66 A.D. in Rome, upside-down because he felt unworthy of dying the way Christ did.
Further Reading: Who Was Peter in the New Testament?
Fast Facts about the Apostle Paul
Missionary Travels: Cyprus, Galatia, Antioch, Asia Minor, Greece, Ephesus
Martyrdom: Beheaded in Rome
Further Reading: How Did the Apostle Paul Die?
Fast Facts about the Apostle Andrew
Missionary Travels: Asia Minor, Greece
Martyrdom: Crucified in Greece after converting family members of the Roman Proconsul
Further Reading: Who Was Andrew?
Fast Facts about the Apostle Thomas
Missionary Travels: East of Syria; possibly as far as India
Martyrdom: Killed by religious fanatics
Further Reading: St. Thomas
Fast Facts about the Apostle Philip
Missionary Travels: North Africa and Asia Minor
Martyrdom: Died either of natural causes or by crucifixion
Further Reading: Who Was the Apostle Philip?
Fast Facts about the Apostle Matthew
Missionary Travels: Persia and Ethiopia
Martyrdom: Stabbed to death in Ethiopia, though older accounts claim he died of natural causes
Further Reading: Who Was Matthew in the New Testament?
Fast Facts about the Apostle Bartholomew
Missionary Travels: India, Ethiopia, Mesopotamia, Parthia, Lycaonia, Armenia
Martyrdom: Perhaps flayed and beheaded, or crucified upside down
Further Reading: What Do We Know about Bartholomew, the Apostle and Missionary?
Fast Facts about the Apostle James, son of Alphaeus
Missionary Travels: Persia
Martyrdom: Stoned and then clubbed to death
Further Reading: Who Were the "Sons of Thunder" in the Bible?
Fast Facts about the Apostle Simon, the Zealot
Missionary Travels: Persia (now Iran)
Martyrdom: Some accounts say he was crucified, others that he was sawed in half
Further Reading: St. Simon (Commonly Called the Zealot)
Fast Facts about the Apostle Thaddeus
Missionary Travels: Judea, Samaria, Idumaea, Syria, Armenia, Mesopotamia, and Libya; returned to Jerusalem in 62 A.D., where his brother was Bishop of Jerusalem
Martyrdom: Killed in Armenia
Further Reading: Who Was Thaddeus in the Bible?
Fast Facts about the Apostle Matthias
Missionary Travels: Judea; central Turkey (Cappadocia)
Martyrdom: Some accounts say Matthias was being crucified; others that he was dismembered.
Further Reading: Who Is Matthias in the Bible?
Fast Facts about the Apostle John
Missionary Travels: Ephesus
Martyrdom: Reportedly escaped from being cast into boiling oil in Rome; believed to have died of old age while exiled on the island of Patmos
Further Reading: How Could John, a Poor, Uneducated Fisherman, Write the Gospel of John?
Fast Facts about the Apostle James, the brother of John
Missionary Travels: Judea
Martyrdom: Killed by the sword, under King Herod Agrippa's orders, the first disciple (and the first apostle) to be killed
Further Reading: Who Was St. James the Greater?
What Can We learn from the Apostles?
First and foremost, the apostles were ordinary men. Some were tradesmen who got by with whatever they could get. Others were affluent men with the best education and resources. None were chosen because they were more worthy than another. Though they all agreed to follow Jesus, none did so without first being chosen by Jesus (John 15:16). All but one died as martyrs. So while we can tend to revere these individuals, we should remember that we don't need special qualifications to give our lives to Christ.
From their first encounters with Jesus, through His preaching ministry to His crucifixion and resurrection, the apostles experienced myriad emotions. At times some were fearful, other times doubtful, other times jealous or proud. But they were faithful after the resurrection and the indwelling of the Holy Spirit at Pentecost. They would no longer question Jesus' identity or authority as the Son of God. They were encouraged by their experiences with Him and didn't let trials and suffering stop them from preaching the gospel. That's what Jesus wants for all of us: a faith that can move mountains (Matthew 17:20) and a trust that He is, right now, preparing an eternal home for us (John 14:2-3).
The New Testament affords us numerous opportunities to learn about the Christian life through the writings of some of these apostles (Matthew, John, Paul, Peter, and James). We have access at all times to the truth of God's plan, thanks to those who listened to God's call to chronicle His story and their own experiences.
We can also learn that God works in our lives in much the same way as He did in theirs: shining through our weakness to exhibit His incomparable power and greatness (2 Corinthians 12:9). Like the apostles, we were chosen by God "before the creation of the world to be holy and blameless in his sight" (Ephesians 1:4). In the good, the bad and the ugly, God is always working to purify a people unto Himself who will share the good news of His love and compassion, just like the original apostles. We are all on mission and the fields are ripe for harvest. And someday, like the apostles, we will be in His visible presence forever where there will be fullness of joy.
Greg Laurie captures the spirit of the believers' boldness and obedience here:
"Everywhere the first-century Christians went, they were ridiculed, opposed, persecuted, and physically assaulted for their beliefs. Some were even put to death. Yet within a period of about 30 years, this original group of 120 Christians and their converts came to be known as those who turned their world upside down (see Acts 17:6).

Their world was not too different from the world in which we are living right now. In fact, in some ways it might even have been worse. They were living under the jurisdiction of the godless Roman Empire. Immorality was rampant. The religious establishment was corrupt. Idolatry, spiritism, and demon worship were openly practiced. In their time, they did not have the liberties and freedoms that we have today in our nation.

When we read through the Book of Acts, these Christians almost seem radical with their fearless preaching, their expectant prayer, and their willingness to obey. But they weren't radical. What we see in the Book of Acts is normal, New Testament Christianity. It is the standard that God has set. If we feel it is radical, then it only shows that we are living a watered-down version of it.

I am not saying that a miracle should happen every day in the life of the believer. I am not saying that each time we walk out the door, we will preach the gospel and thousands of people will be saved. But I am saying that as Christians today, we should seek to live at the same level of commitment as these first-century believers did. So how are you living? What are you doing? After all, the church is made up of individuals like you and me."
Taken from "New Testament Christianity" by Harvest Ministries (used by permission).
Further Reading:
What Is the Definition of A Disciple?
Photo Credit: Getty Images/Catherine Leblanc
Anna Oelerich is a Chicago-area church youth director, freelance writer, and graduate of Taylor University. She received her B.S. in Professional Writing in 2018, but has loved words—reading, storytelling, list-making, and even handwriting—for as long as she can remember. Previously, she served as the marketing and communications coordinator for a community foundation, where she shared powerful stories of generosity, and encouraged others to give. When writing an article, or developing programming for her students, Anna enjoys highlighting the historical and cultural contexts of familiar Bible passages so others feel they are living the stories for themselves.
LISTEN: Three Common Obstacles to Understanding the Bible
The views and opinions expressed in this podcast are those of the speakers and do not necessarily reflect the views or positions of Salem Web Network and Salem Media Group.
WATCH: 5 Verses on Strength for When You Feel Weak
Video stock video and music probided by SoundStripe