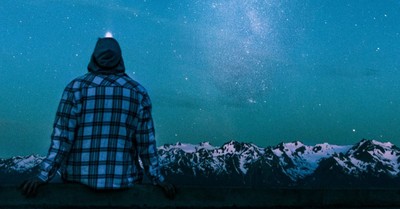 By Whitney Hopler, Crosswalk.com
As Christians, we believe in a God who is all-knowing, all-powerful, and ever-present. We know that God is present in our lives and in the world around us, but sometimes, it can feel like God is far away, and we may wonder: "Where is God?" Let's explore what the Bible says about where God is and what we can do when we feel distant from him.
Does God Live in a Physical Place?
The Bible teaches us that God is not limited by physical space. In fact, King Solomon acknowledges this in 1 Kings 8:27, saying, "But will God really dwell on earth? The heavens, even the highest heaven, cannot contain you. How much less this temple I have built!" Even the grandest temple cannot contain God. He is too big, too powerful, and too vast to be confined to a physical place.
Also, the Bible describes God as being omnipresent, meaning that God is present everywhere at all times. In Psalm 139:7-10, King David writes, "Where can I go from your Spirit? Where can I flee from your presence? If I go up to the heavens, you are there; if I make my bed in the depths, you are there. If I rise on the wings of the dawn, if I settle on the far side of the sea, even there your hand will guide me, your right hand will hold me fast." This passage makes it clear that there is no physical place where God is not present.
In John 4:24, Jesus tells the Samaritan woman at the well, "God is spirit, and his worshipers must worship in the Spirit and in truth." This verse reinforces the idea that God is not bound by a physical location, but is present wherever the Holy Spirit is at work.
Where Is God?
While God is present everywhere, there are certain places in the Bible that are associated with God's presence in a special way. One of the most well-known examples is the temple in Jerusalem. 1 Kings 8:10-11 describes the moment when the Ark of the Covenant was brought into the temple, and the glory of the Lord descended upon it: "When the priests withdrew from the Holy Place, the cloud filled the temple of the Lord. And the priests could not perform their service because of the cloud, for the glory of the Lord filled his temple."
However, after Jesus' death and resurrection, the idea of a physical temple as the dwelling place of God was transformed. 1 Corinthians 6:19-20 declares: "Do you not know that your bodies are temples of the Holy Spirit, who is in you, whom you have received from God? You are not your own; you were bought at a price. Therefore honor God with your bodies." This passage tells us that as Christians, we are the dwelling place of the Holy Spirit, and therefore God is with us wherever we go.
The Bible also teaches that God is present in the hearts of believers. As 1 Corinthians 3:16 points out, "Don't you know that you yourselves are God's temple and that God's Spirit dwells in your midst?" This means that when we accept Jesus as our Lord and Savior, God's Spirit takes up residence within us. So, while God is not confined to a physical place, he is present in the lives of his people.
What to Do When God Feels Far Away
Even though we know that God is always present with us, there may be times when we feel like God is far away. This can happen for a variety of reasons – we may be going through a difficult time, we may be struggling with sin, or we may simply feel spiritually dry. In these moments, it can be helpful to remember that God is always near, even when we don't feel it.
God is with us in all circumstances – in both the hills and valleys of life. However, it's easier to notice God's presence with us during good times when we're celebrating our blessings than it is when we're going through challenges. When God feels far away, we can reach out to him for help. Psalm 46:1 assures us that, "God is our refuge and strength, an ever-present help in trouble." Another verse that reminds us that God is with us in our pain and our struggles is Psalm 34:18: "The Lord is close to the brokenhearted and saves those who are crushed in spirit."
If we want to experience God's presence, we need to draw near to him. This may involve confessing our sins and repenting of them. James 4:8 tells us, "Come near to God and he will come near to you. Wash your hands, you sinners, and purify your hearts, you double-minded." Jesus reveals in Matthew 5:8, "Blessed are the pure in heart, for they will see God." As we do our best to live holy lives, we can grow closer to our holy God and become more aware of his presence with us. Jesus is our advocate, and we can trust him to help us grow spiritually in all aspects of our lives. Matthew 1:23 calls Jesus "Immanuel," which means "God with us."
The more time we spend communicating with God through prayer and meditation, the more we can become aware of his presence with us. As I write in my book, Wake Up to Wonder, prayer is simply talking to God, while meditation is simply listening to God. We can (and should) enjoy communicating with God through prayer and meditation just like we enjoy conversations with close friends. Conversations with God are even better, though, because they inspire us with awe that gives us wisdom and move us to worship.
When God feels far away, we can also find him in nature. Romans 1:19-20 says that people who want to know God can discover his qualities in nature, which God has created: "For what may be known about God is plain to them, because God has made it plain to them. Since the creation of the world, God's invisible qualities – his eternal power and divine nature – have been clearly seen, being understood from what has been made, so that people are without excuse." So, enjoying nature (such as hiking through a forest or swimming in a lake) can strengthen our perception of God's presence with us as we reflect on God's role as the Creator of the natural world around us.
God promises to help us find him whenever we seek him. He tells us in Jeremiah 29:11-14: "'For I know the plans I have for you,' declares the Lord, 'plans to prosper you and not to harm you, plans to give you hope and a future. Then you will call on me and come and pray to me, and I will listen to you. You will seek me and find me when you seek me with all your heart. I will be found by you,' declares the Lord."
Conclusion
God is too powerful to be confined to any specific physical place. We can find him everywhere. God is always present in our lives, and he never moves away from us. When God feels far away, we can draw near to him by seeking him more, which will help us notice his presence with us. We can be confident that, no matter how we feel, we can find God when we seek closer relationships with him.
Photo Credit: Unsplash/Bobby Stevenson
---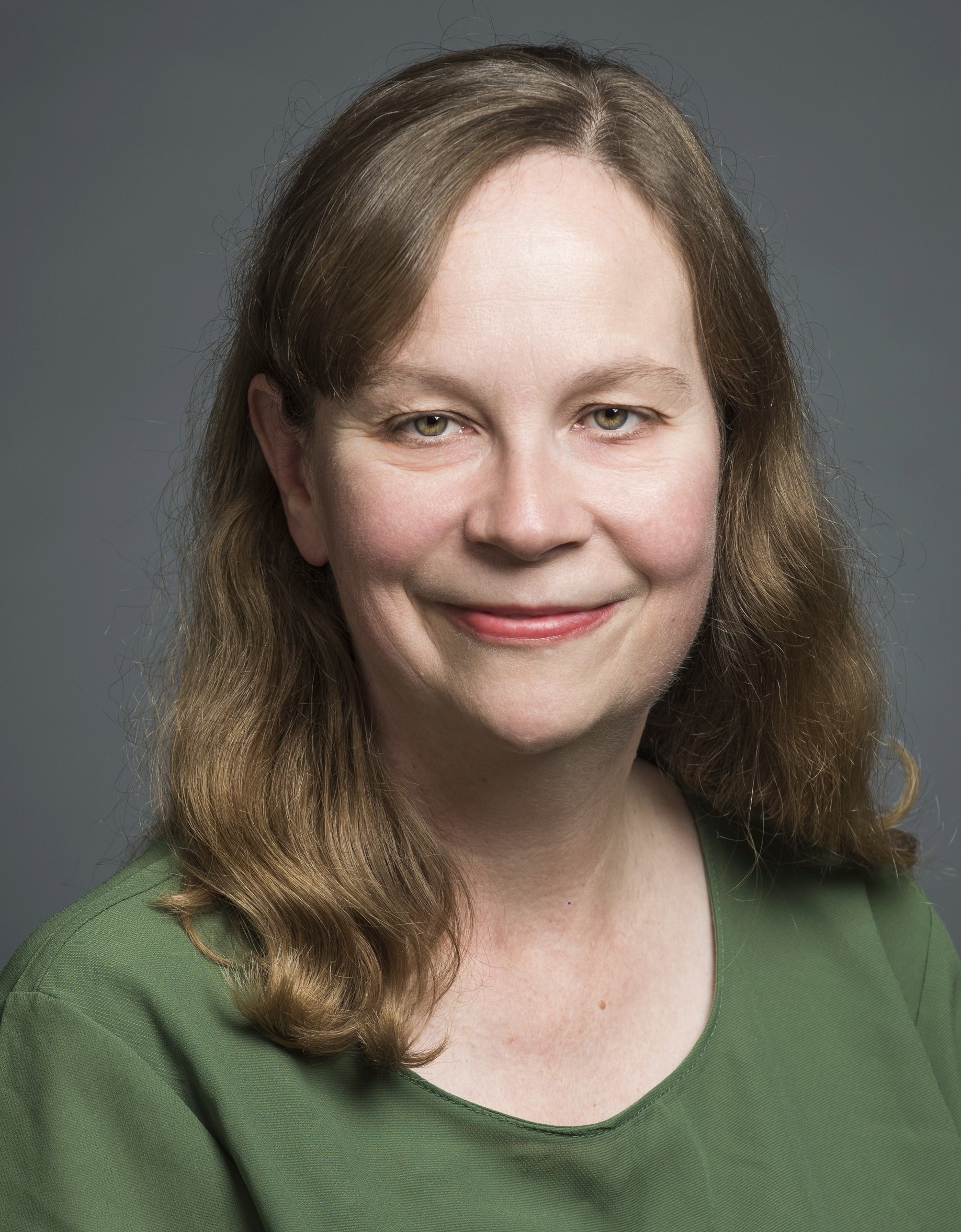 Whitney Hopler is the author of the Wake Up to Wonder book and the Wake Up to Wonder blog, which help people thrive through experiencing awe. She leads the communications work at George Mason University's Center for the Advancement of Well-Being. Whitney has served as a writer, editor, and website developer for leading media organizations, including Crosswalk.com, The Salvation Army USA's national publications, and Dotdash.com (where she produced a popular channel on angels and miracles). She has also written the young adult novel Dream Factory. Connect with Whitney on Twitter and Facebook.
Related podcast:
The views and opinions expressed in this podcast are those of the speakers and do not necessarily reflect the views or positions of Salem Web Network and Salem Media Group.
Related video:
These verses serve as a source of renewal for the mind and restoration for the heart by reinforcing the notion that, while human weakness is inevitable, God's strength is always available to uplift, guide, and empower us.
Video stock video and music probided by SoundStripe