God Is the Strength of Our Hearts - A Few Minutes of Bible Study - Episode 1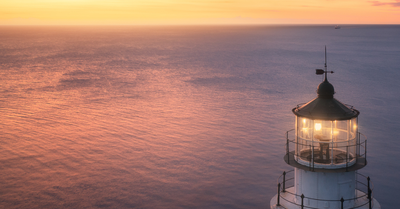 By Meg Bucher, Crosswalk.com
"My health may fail, and my spirit may grow weak, but God remains the strength of my heart; he is mine forever." Psalm 73:26 NLT
The snooze button …the glorious snooze button. Even though I'm a morning person, who craves the silence of the day's start before anyone else is awake, life is life. Some days, I would rather roll over and listen to the birds than wake up and get in the Word with God. It sounds terrible, I know! I hate to admit it, but life is life. And I know I am not the only one who struggles to meet with our Maker daily. Many of my friends over the years have expressed similar struggles about getting into the Word and have admitted feelings of intimidation about where and how to start studying the Bible daily.
I know how hard it is to find the time. When my daughters were little, I remember locking the bathroom door to read my Jesus Calling devotional. During that season of my life, I learned God blesses the time we find to connect with Him, and He stretches those minutes to fill us with encouragement and wisdom. He honors any time we give to Him. And the more time we give to Him, the more we crave …because He is God. He is awesome! As a writer, I'm keenly aware I would have nothing to say if I didn't spend time with God. He is the one who takes the verses in the Bible and puts them on full display in my daily life. The way He meets me in the moment and walks me through whatever I'm going through connects the dots of my life. Today, I'd like to share with you what He shared with me this morning. This morning, He met me with this verse:
"My flesh and my heart may fail, but God is the strength of my heart and my portion forever." Psalm 73:26 NIV
It's Spring in Northern Ohio, which is really pretty …when it feels like it. Most of the Spring months are chilled with rain and gray cloud cover. I long to go back to the Gulf Coast of Florida, where I spent much of the previous month visiting my parents. God met me, wishing for more of the relief I found in the balmy Florida air, laughing with my dad. God has a way of uplifting my spirit, even when it's gloomy outside and all I want to do is nap through the day.
I'm not thankful for gray skies and cold rain, but I am thankful for the respite and healing God layers into my life when He knows I need it the most. And I know, because He has done this for me throughout my life, He will do it again! So, I have renewed hope when I read verses like Psalm 73:26. "Even when the singer harbored his bitter thoughts, God still had a firm hold on him," the ESV Bible explains, "the godly can be satisfied because God is the strength of their heart and their portion forever." Jesus died so we could live a full life. In Jesus, we have supernatural joy, peace, and hope. It's so important to find time to remember His faithfulness.
The psalmist used the word health, or flesh, in other translations of the Bible, which translates from the original Hebrew the Old Testament was written in. This word refers to our physical makeup and strength when referring to blood relatives, food, and the body. Heart, on the other hand, means much more than the surface makeup and strength of our physical bodies. In some translations, the word spirit is used. "My health may fail, and my spirit may grow weak …" (It's important to note the same Hebrew word translates for spirit and heart in the following phrase: "but God remains the strength of my heart …")
Heart, when referenced in the Bible, often means much more than the organ in our bodies or feelings of the heart. The word lebab describes the center of who we are as God's creation. It is the seat of our emotions and the home of our souls. It's not just the organ that pumps blood throughout our bodies to survive, but the oxygen of our personalities and purposes. The definition of the word includes the following descriptives: "Inner man, mind, will, heart, soul, understanding, inner part, midst, knowledge, memory, thinking, inclination, resolution, determination, conscience, moral character, the seat of appetites, emotions, passions, and courage."
The heart of this verse refers to God's strength compared to ours. When we have exhausted all our efforts emotionally, physically, spiritually, intellectually, etc., we come to the end of ourselves. God is the strength of our hearts. The gravity of that statement, now that we've taken the time to dig into some old definitions, takes on an immense weight!
God created us. From the beginning, He knew us. Scripture says He formed us in our mother's womb. He knows the hairs on our heads at any given moment. And most importantly, His great love for us led to Jesus' sacrifice on the cross. It was always His plan to save His precious children from the death of sin. That's what this verse means when it refers to God as the strength of our hearts. We don't have to come to the end of our strength to tap into His divine power. He is always ready and willing to come to our aid. He is always our loving Father. Unlike the human heart, God never fails. He is always strong enough. His love never changes. He is always good. His purposes for us, individually unique, specific, and purposefully placed, cannot fail.
"My health may fail, and my spirit may grow weak, but God remains the strength of my heart; he is mine forever." Psalm 73:26 NLT
The Voice Paraphrase says, "I admit how broken I am in body and spirit, but God is my strength, and He will be mine forever." I meet you here today with the same encouragement God met me with this morning. Whatever you are going through, whether physical, mental, spiritual or a mix of all things, you are not alone. To say you are alone is a lie. We are never alone. God is always with us. Jesus promised to be with us to the end of the age. God places people in our lives purposefully. Reach out and notice them. Try to connect and allow them to love you. Sometimes, we are meant to comfort others, and other times they are meant to uplift us on a mission from the Lord, Himself. So, today, be encouraged; you are never alone and are loved more than you can imagine …for who you are …right now.
Father,
Thank You for the detail You write into every one of our days. Nothing You do and nothing about You is a coincidence, and I love that about You! I pray those reading, listening, and watching today are encouraged as I have been by You, God. Help us to make more time to connect with You as You connect the dots of our lives. Thank You for walking with me through tough days which extend into long seasons, sometimes many years. You are my strength and my portion, God, always encouraging me daily. I praise You, God because You say I am fearfully and wonderfully made. Hold me up when I fall and fail, like You always do. I'm thankful to walk through life with You, Jesus. I find courage beyond my capacity to live fully in You, as You died for me too. I love You so much, God. In Jesus' Name, I pray, Amen.
Click below to watch Episode 1. Click here to watch Episode 2.
Additional Resources:
The ESV Global Study Bible®, ESV Bible® Copyright © 2012 by Crossway. All rights reserved.
Photo Credit: ©Getty Images/den-belitsky
Video Credit: Stock footage courtesy: ©Soundstripe Library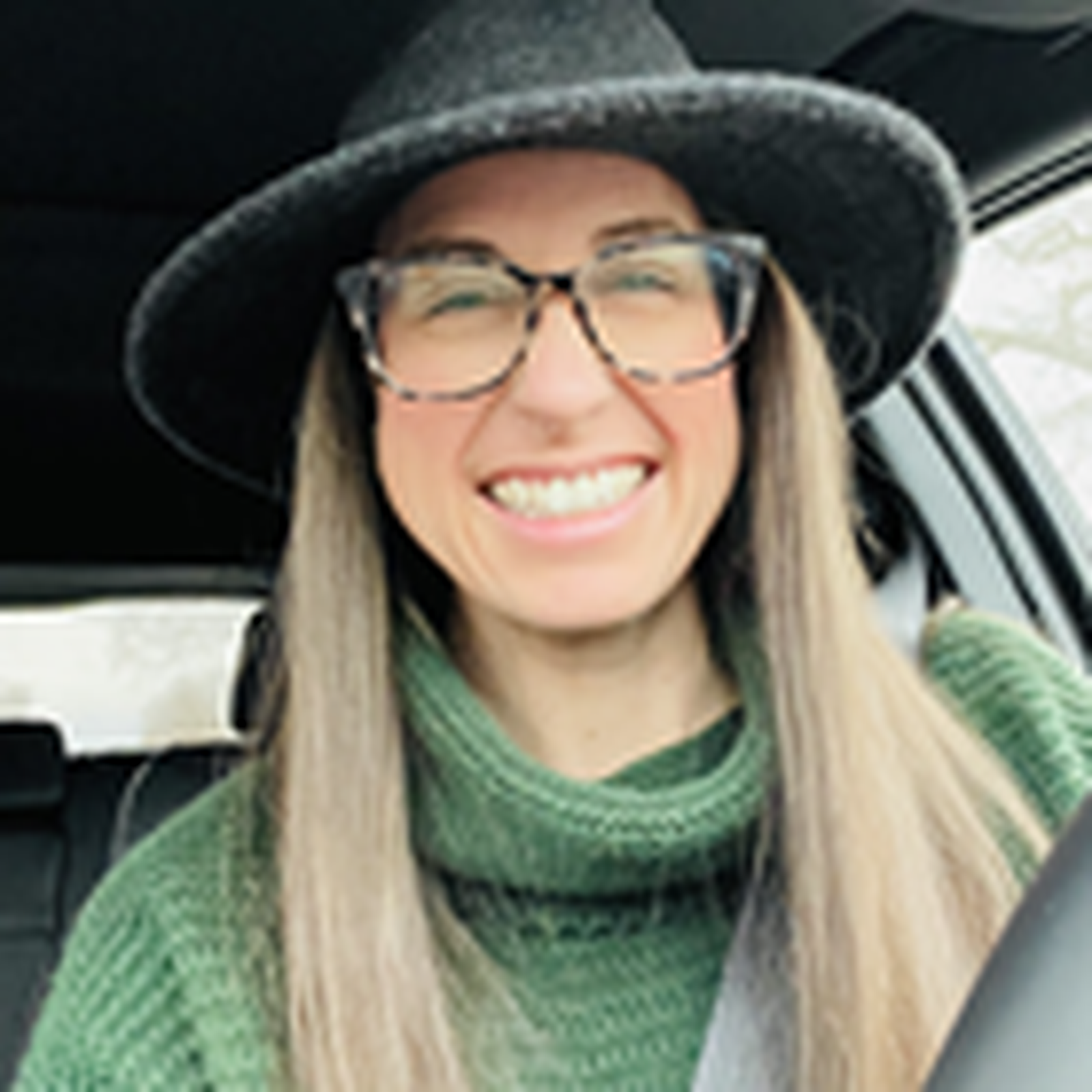 Meg writes about everyday life within the love of Christ. Join her on the journey as she launches her new site Joy Overflowing, or join her longstanding community at Sunny&80. She is also the author of "Friends with Everyone, Friendship within the Love of Christ," "Surface, Unlocking the Gift of Sensitivity," and "Glory Up, The Everyday Pursuit of Praise," and "Home, Finding Our Identity in Christ." She earned a Marketing/PR degree from Ashland University, but stepped out of the business world to stay home and raise her two daughters …which led her to pursue her writing passion. A contributing writer for Salem Media since 2016, Meg is now thrilled to be a part of the editorial team. Always active in her community and the local church, Meg also leads Bible study and serves as a leader for teen girls.

Related podcast:
The views and opinions expressed in this podcast are those of the speakers and do not necessarily reflect the views or positions of Salem Web Network and Salem Media Group.
Related video:
These verses serve as a source of renewal for the mind and restoration for the heart by reinforcing the notion that, while human weakness is inevitable, God's strength is always available to uplift, guide, and empower us.
Video stock video and music probided by SoundStripe