A Prayer to Be Led by the Holy Spirit - Your Daily Prayer - March 12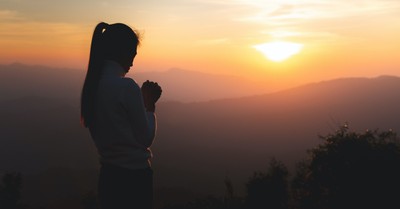 By Kristine Brown, Crosswalk.com


A Prayer to Be Led by the Holy Spirit
By Kristine Brown
"Teach me to do your will, for you are my God! Let your good Spirit lead me on level ground!" - Psalm 143:10 ESV
Standing in the worship service, I felt a tug in my chest. I'd been praying for months and asking God to show me what I could do for him. To reveal my purpose. Now, in this moment, I knew God was calling me to use the gifts he'd given me to serve him. I walked out of the church with anticipation and excitement for where God would lead me. But the next day, as I sought the Lord for guidance, I realized I had no clue what to do first.
Praying and waiting for God's direction can be a test of patience. If we get impatient, we may question every step, overanalyze open doors, and even wonder, "If I make a wrong turn, will I miss God?" Throughout history, God's people have been led by the Holy Spirit, but staying in step with him is not easy. It is something we must practice with intention.
Psalm 143:10 gives us the perfect starting verse as we seek to be led by the Spirit in our daily lives. It says, "Teach me to do your will, for you are my God! Let your good Spirit lead me on level ground!" The psalmist describes the Holy Spirit as good, which reminds us that following God is always the best choice, even when things ahead look shaky. It's hard to know which path to take, but God promises to be with us for the journey as he reveals each faith step. His thoughts toward us are good.
Paul and Silas understood what it meant to follow the Spirit's lead. They had a plan for sharing the gospel of Jesus, but the Spirit of God blocked the way they intended to go. They knew what God wanted them to do, so they trusted the Holy Spirit to show them where and how to do it.
"And they went through the region of Phrygia and Galatia, having been forbidden by the Holy Spirit to speak the word in Asia. And when they had come up to Mysia, they attempted to go into Bithynia, but the Spirit of Jesus did not allow them." Acts 16:6-7 ESV
I'd love to have the confidence of Paul and Silas when it comes to listening to the Holy Spirit! But sometimes, the noise of this world drowns out his voice. The good news is that we can learn to be better listeners. By making time for prayer and seeking more of the Holy Spirit, we will become aware of his leading. When we focus on him more, his voice becomes clearer.
Have you ever sensed God wanted you to do something but were uncertain about what steps to take to see it through? You felt that tug at your heart that only grew stronger by the day, but you had no idea how to start. God is with you, ready for you to seek guidance through his precious Holy Spirit. Let's begin with this prayer to be led by the Spirit and let him teach us to do his will.
Let's pray:
Dear Lord,
Teach me to do your will. I know you've called me to serve you, but I don't know what to do next. I want to be led by the Holy Spirit, so I can live out the special purpose you have for me. I seek you today, Father. Let your good Spirit guide me.
Isaiah 30:21 reads, "And your ears shall hear a word behind you, saying, 'This is the way, walk in it,' when you turn to the right or when you turn to the left." Sometimes I don't know which way to go. Help me hear the Holy Spirit's voice. Teach me how to slow down and take a break from the noise of the world in order to hear you clearly. Help me discern your voice above all others and trust where you lead me.
When I get impatient, thank you for reminding me to seek the fruits of the Spirit, including patience and faithfulness. I know you are with me, and I will continue listening as you direct me to take the next step. Thank you for giving me the Holy Spirit to lead me. In Jesus' name, I pray, Amen.
Photo credit: ©GettyImages/TinnakornJorruang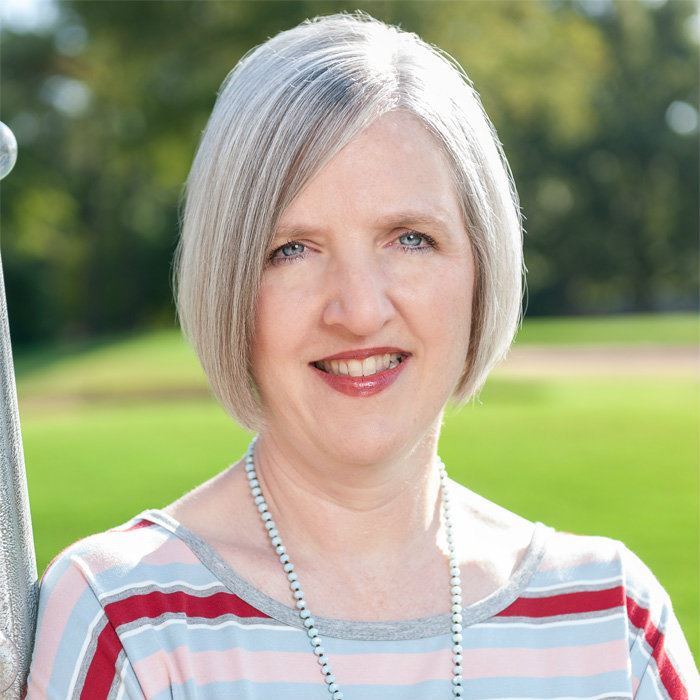 For more spiritual growth resources, check out the 5-day email study Walking with Rahab by today's devotion writer, Kristine Brown. You'll find weekly encouragement to help you "become more than yourself through God's Word" at her website, kristinebrown.net. Kristine is the author of the book, Cinched: Living with Unwavering Trust in an Unfailing God, and the companion workbook.
Teach Us to Pray is a FREE prayer podcast hosted by iBelieve writer Christina Patterson. Each week, she gives you practical, real-life tips on how to grow your faith and relationship with God through the power of prayer. To listen to her episode on What to Pray in the Morning for a Worry-Free Day, click below!


Now that you've prayed, are you in need of someone to pray for YOU? Click the button below!

Visit iBelieve.com for more inspiring prayer content.