Will God Forgive Even That? (Psalms 136:1) - Your Daily Bible Verse - March 26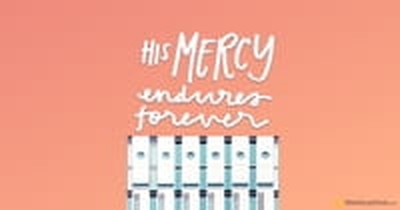 Crosswalk.com

Will God Forgive Even That?
By Chris Russell
Oh, give thanks to the LORD, for He is good! For His mercy endures forever. - Psalms 136:1
One thing that all of us as men and women have in common is that we are all very, very sinful. We are dreadfully evil in the sight of the Lord. We can read about this in the Scriptures. For instance, Isaiah says, "All of our righteousnesses are as filthy rags." (Isaiah 64:6) This reality is written so deeply into our souls that we all have a sense of it whether we admit it or not.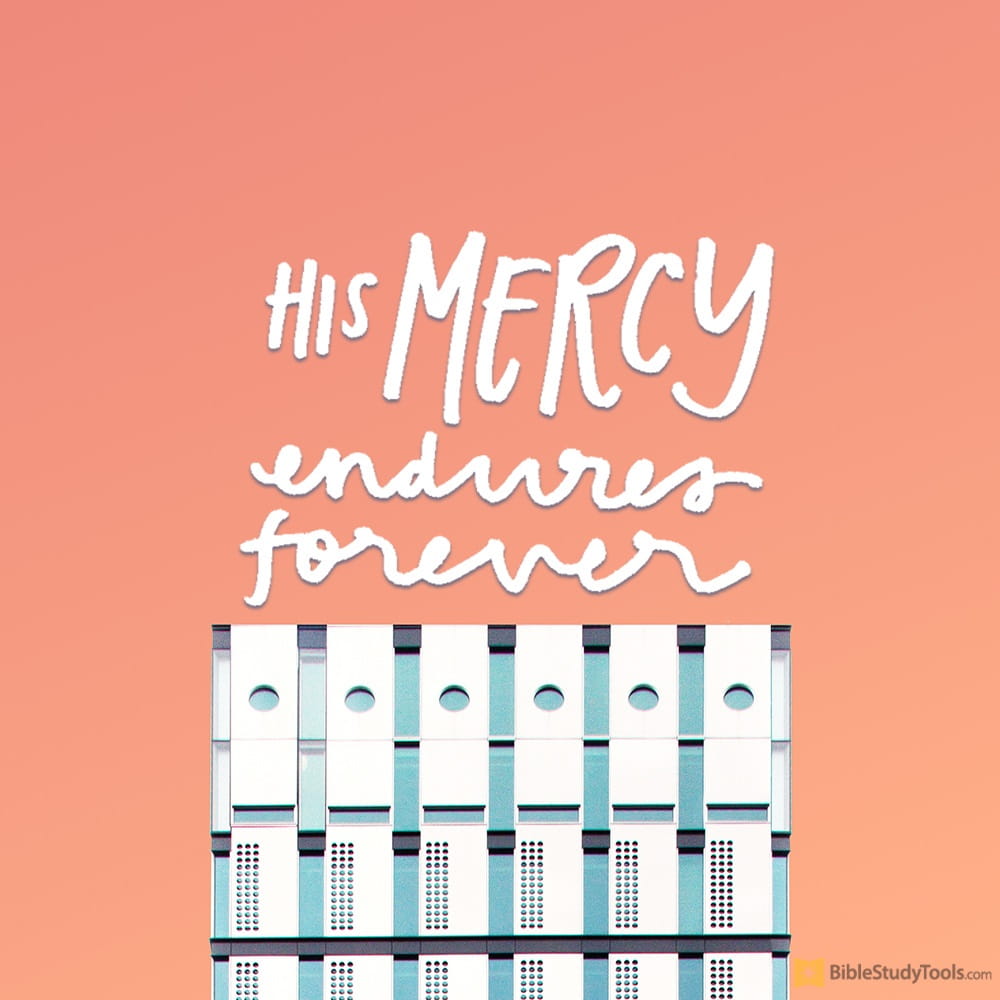 Many people approach this reality in different ways. Some people claim there is no real thing as sin. Others believe that sin really isn't such a big deal. However, no matter how we attempt to sweep this reality under the carpet, we will never escape its grasp or consequences.
From a Christian perspective, we have the ultimate deliverance from this pervasive presence of sin in our lives. We have… forgiveness! We have… mercy! The God of heaven and earth has told us that, when we confess our sins to Him, He will gladly forgive us. I love the message of 1 John 1:9. This verse says, "If we confess our sins, He is faithful and just to forgive us our sins and to cleanse us from all unrighteousness." What an amazing release from the bondage of guilt and remorse for the many ways we have fallen short of God's standard!
Furthermore, there is no sin that is so evil that it escapes God's ability to forgive. God can reach all the way to the bottom of the barrel to offer His forgiveness. What a tragedy it is when people live their lives in this sinfulness but fail to seek God's forgiveness. It is such a terrible thing when people miss out on the gift of forgiveness.
TODAY'S BIG IDEA: "God's mercy is beyond human comprehension. His mercy endures forever!"
Today's prayer: Pray that God will forgive you of any sin that you can think of that you have not yet confessed, and then live in peace knowing those sins have been cast as far as the East is from the West!
---
Original article: Is God Capable of Forgiving Even That?
We want to experience God through the Bible… we really do!
But our good intentions fall flat when reading the Bible just doesn't seem to help us experience God in a real way. What should feel alive often feels confusing and boring and irrelevant. But it doesn't have to.
In the How to Study the Bible podcast, pastor and Bible teacher Nicole Unice brings life back to reading the Bible by walking listeners through her Alive Method of Bible study, helping us personally encounter God through his Word by giving us a practical, clear road map for understanding, interpreting and applying Scripture to our lives. Just click below to start listening now!