Kya Monée Has Everyone in Tears with Special Song for Willie Spence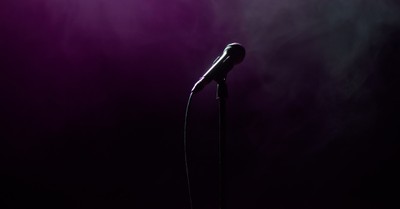 By from GodTube.com, Crosswalk.com
Music can evoke a wide array of emotions from the performer and the listeners. One young woman's touching tribute to a dear friend had everyone's eyes welling up with tears.
Kya Monée, a former American Idol contestant in 2021, recently returned to the show. However, her return to the popular program came with a heavy heart.
During Kya's first time on the show, she became very close to fellow contestant Willie Spence. In a video posted to YouTube, Kya talked about her experience on the show and about meeting and performing with Willie.
"The judges picked me and Willie to be duet partners," she said. "From there on, we grew a very, very close friendship."
Sadly, though, Kya lost her close friend. Willie died in a car accident in 2022.
Just days prior to his death, Willie was encouraging Kya to go back on American Idol and chase her musical dreams. Before her performance, Kya told the judges the song she auditioned with was one that she and Willie picked together.
Kya turns in a beautiful and heartfelt rendition of the song "I'm Here" from the film The Color Purple. Surprisingly, the 21-year-old aspiring singer gets through the song without completely breaking down in tears.
Instead, she gives Lionel Richie, Katy Perry, and Luke Bryan an amazing performance. All three judges cannot take their eyes off Kya. It's evident that they all feel the emotion of the words sung. On several occasions, Lionel brushes away tears.
What a powerful and heartfelt moment!
Lionel eloquently summed up Kya's beautiful audition.
"That performance was so emotional, so heartfelt, so divinely guided in the glorious name of our dear brother Willie," he said. "You did props. Thank you so much for that."
Luke, Katy and Lionel loved Kya's performance so much that they all agreed to send her to the next portion of the competition.
"The Lord is near to the broken-hearted; he is the savior of those whose spirits are crushed down" (Psalm 34:18).
This content originally appeared on Godtube.com; used with permission.
Photo Credit: ©Getty Images/Nagaiets